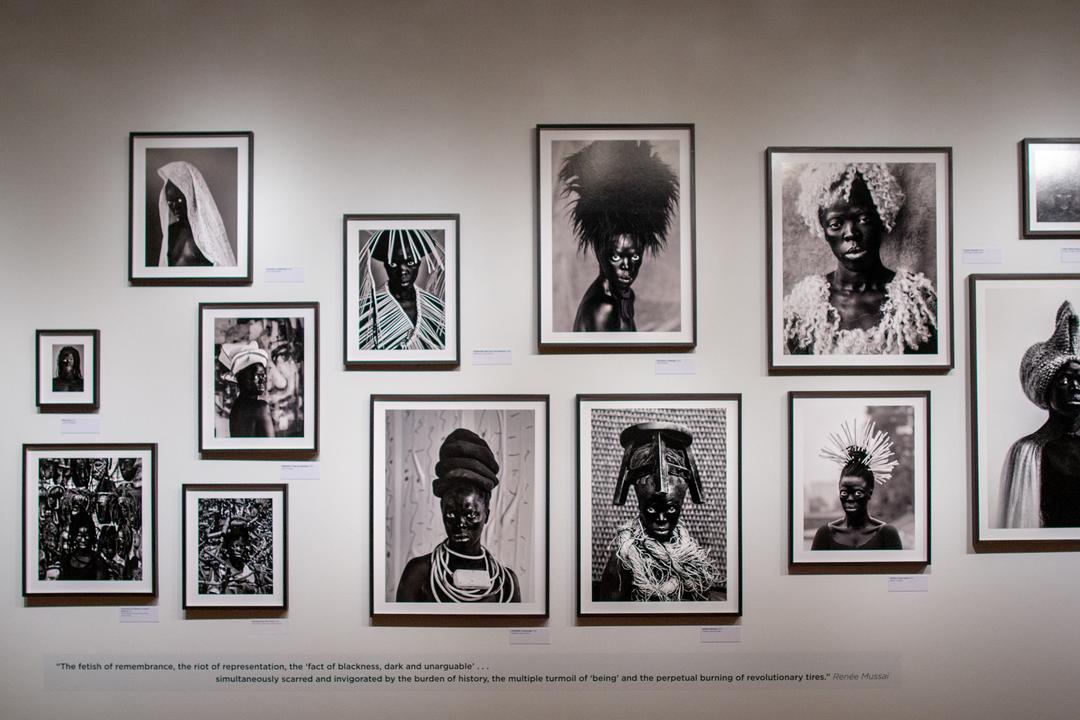 SAM News
Zanele Muholi: Somnyama Ngonyama, Hail the Dark Lioness is now on view at SAM, and it's not to be missed. Here's Elena Martinique for Widewalls and Victoria Valentine of Culture Type on the South African visual activist's work.
Jasmyne Keimig of the Stranger offered this sneak peek; keep an eye out for her feature story on the show.
Outside suggests "11 Alternatives to Crowded Outdoor Instagram Spots," with the sculpture park handily beating the gum wall.
Give a read to Casey Arguelles Gregory of The Eye's post about what we do with problematic art; Claire Partington: Taking Tea at SAM is given as an example of how to respond.
"[The installation] creates a stunning dialogue between the historical 'porcelain room' and our modern attempt to reckon with the colonialism and institutional racism that necessitated the creation of these beautiful objects."
Local News
The Stranger doesn't like our city flag. They're throwing a design contest for a new one (non-binding). (SAM tickets are among the prizes!)
Crosscut's Brangien Davis on Beili Liu's new show at MadArt, which addresses the global refugee crisis with clothing frozen in place by cement.
The Denny Substation has a sculpture called Transforest—apparently the tallest public art in the City—that the Stranger's Jasmyne Keimig calls "unlovable."
"Obviously, Transforest can't capture certain things about trees—their smell, the sound of leaves rustling in the wind, their sense of knowing. But as I stood underneath it, sweating under all that sun, trying to figure out this sculpture, I realized I was missing something simple, easily capture-able about trees—their shade."
Inter/National News
Artforum reports on the ongoing controversy involving the proposed destruction of a mural at San Francisco's George Washington High School; now 400 academics, writers, and artists have written an open letter opposing the plan.
Elsewhere in school murals: Dr. Maya Angelou is celebrated in over two dozen eye-catching murals throughout the campus of the Dr. Maya Angelou Community High School.
And elsewhere in rad women monuments: Zachary Small of Hyperallergic reports on the proposed monument on Roosevelt Island to the groundbreaking journalist Nellie Bly.
"Almost 132 years later, the intrepid reporter will return to the scene of the story that made her a hailed heroine of journalism as a permanent monument."
And Finally
If you are not always eager to learn more about Bob Ross, then I just don't know what to tell you.
– Rachel Eggers, SAM Manager of Public Relations
Photo: Installation view Zanele Muholi: Somnyama Ngonyama, Hail the Dark Lioness at Seattle Art Museum, 2019, photo: Natali Wiseman.