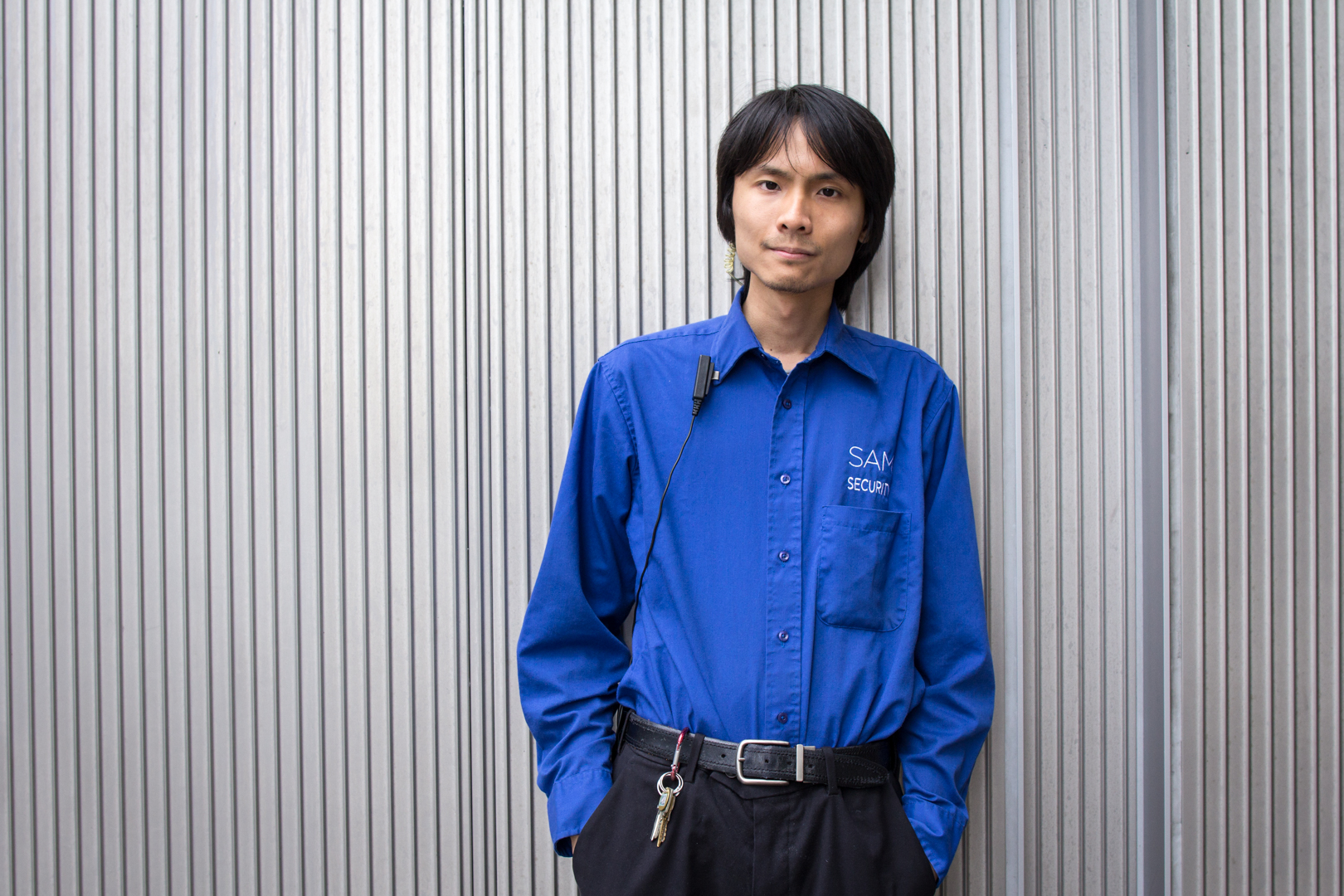 Ever wonder what it's like to be a Visitor Services Officer (VSO) at SAM? Well, our VSOs are here to tell you. Learn about these familiar faces in the galleries and find out what artworks they spend the most time looking at. This month, we speak with David Yamato! Originally from Houston, Texas, Yamato earned his bachelor's degree in Illustration from the California College of the Arts in San Francisco. After his graduation, he returned to Houston and worked as an art teacher in the public school system. He decided to start a new career when he moved with his family to Seattle. Inspired by the experience of being surrounded with artwork on the many field trips he took his students on, he jumped at the chance to join the SAM team two years ago.
David Yamato: The first thing that surprised me is the number of works that are in this exhibition. Looking at a painting felt like meditating to me and there sure is a lot to meditate on here. The second surprise was how much thought and emotion Andrew Wyeth put into every single painting. I highly recommend everyone who comes to see the show joins
one of our tours.
What is your favorite piece of art currently on display at SAM?
Although I'm deeply in love with every painting from our Australian Aboriginal collection, I still have to say my favorite thing at SAM is the museum itself. The 2004 to 2007 downtown expansion credited to architect Brad Cloepfil is my favorite part of all. While the building masterfully focuses on and showcases the museum collection, the architecture itself is also a masterpiece of light and space. I really hope more people will notice and talk about the building.
Who is your favorite artist?
My favorite is Vincent van Gogh because behind all the glory, fame, and perfection, the life of an artist can be a very very difficult path to take. As a practicing artist, the story of his life helps and inspires me to keep doing my work. I can't tell you how many times I have cried when I have seen his paintings in real life.
What advice can you offer to guests visiting SAM?
I remember a patron once asked me the meaning behind some minimalist art on view. I'm still asking myself this question about everything in the museum. Although we might very well find a direct answer in books or from a curator, I think it is very rewarding to search for a personal answer to that question. If you ever feel lost surrounded by all the artworks in the museum, it is time to do some detective work! Look for hints, not just from the artwork and its description, but also in terms of the time period it was made in and its relationship with other works in the museum.
Tell us more about you! When you're not at SAM, what do you spend your time doing?
I'm a comic book artist who works under a pen name which I prefer to keep secret (If you're one of the rare few who know who I am, don't go ruining the fun for everyone!). The styles I'm working in range from mystery to historical fiction to slices of life. I'm also conducting independent research on art censorship with a focus on comics and sequential art around the world. The world of comics is huge and I'm still discovering news and issues from places and countries that I never expected to have this problem. Drop me a note if you know anything interesting in regards to art censorship!
– Emily Jones, SAM Visitor Services Officer
Photo: Natali Wiseman