Get to Know SAM's VSOs: Michelle Waits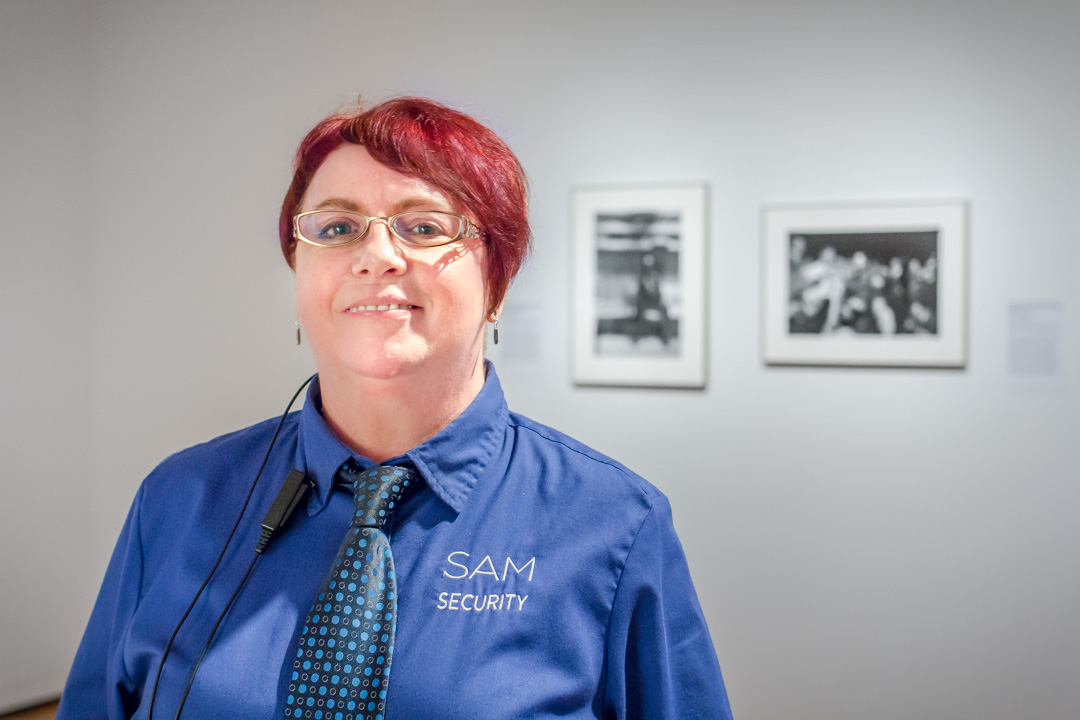 MICHELLE WAITS
Originally from Cincinnati, Michelle lived in LA, Santa Barbara, and spent 20 years in Hawai'i before settling in Seattle four years ago. She has a degree in Cultural Anthropology and her career has been in communications as a writer, editor, and coordinator, and in theatre administration.
SAM: Big Picture: Art After 1945 opened in July. Which artist or piece do you like seeing the most?
Waits: The Rothko—it just takes my breath away. Part of the reason I love it is that I saw a Rothko exhibit at The Guggenheim some years ago where the pieces were displayed chronologically. The early pieces were in bright colors and the canvases gradually got darker and darker as the artist sank into extreme depression. I am so happy to see a painting of his that makes my heart soar instead of feeling sadness.
What is your favorite piece of art currently on display at SAM?
In the Go Tell It: Civil Rights Photography exhibit, there is a wonderful picture of Jackie Robinson. It's meaningful to me because he was a close friend of my father-in-law and was my brother-in-law's godfather.
Who is your favorite artist?
I couldn't choose. My favorites change constantly as I discover and revisit art everywhere from the museum to the street. Unlike most VSOs, I don't make art of have a degree in museum studies. I just have a great love for art.
What advice can you offer to guests visiting SAM?
My best advice is to spend time with the art rather than just taking pictures. You have an incredible opportunity to see some spectacular things in their original states. A photo may be a good memory but it's nothing compared to the real thing right in front of you.
Tell us more about you! When you're not at SAM, what do you spend your time doing?
I spend a lot of my time in my PJs on my sofa with my laptop working at my other jobs. I co-own Cut Bank Creek Press, a small press dedicated to publishing Native American writers. I also work with and coordinate speaking engagements for my friend and business partner Gyasi Ross, who is a brilliant speaker, author, mentor, and a myriad of other things. When there's any time left over, I read and like to go listen to my friends' bands.
–Katherine Humphreys, SAM Visitor Services Officer
Photo: Natali Wiseman.