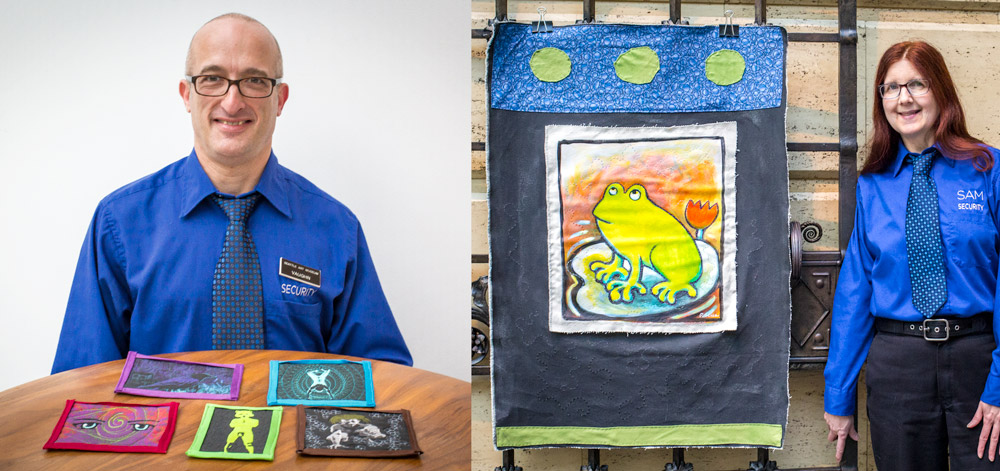 The last time you visited SAM, did you have any idea that many of the Visitor Services Officers (VSOs) who protect the art in the museum are also visual artists themselves, as well as writers, musicians, and thespians? It's true!
One former SAM VSO, Aaron Bourget, worked at SAM in 1996 and moved on to start his own photography and videography business that focuses on documenting artists. Last year, Aaron made a documentary on the guards and working artists who protect SAM's art collection called Art of the Guardin' Variety.
According to the film's Vimeo page, it is "an informal portrait of the working artist and a glimpse of the talent behind the badge." It watches like a love letter to Aaron's time working behind the scenes of the museum, and to those who continue protecting it today. In it, he interviewed many current VSOs about what the experience is like working in a museum while artists themselves.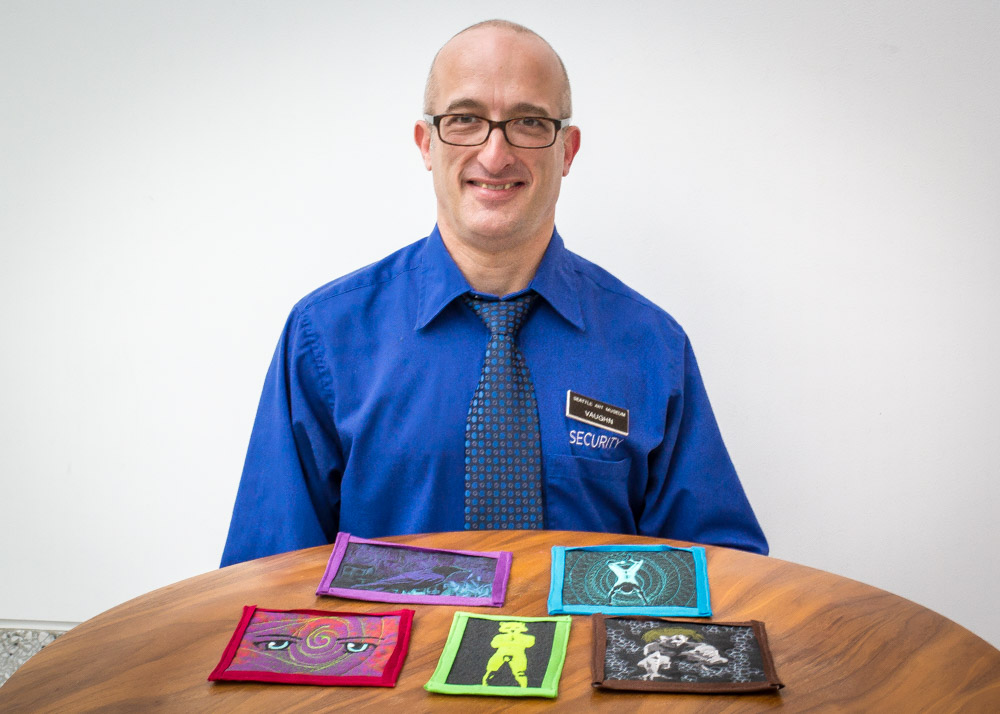 Vaughn Meekins, a textile artist and six-year veteran of SAM, affirms that no one spends as much time with the art as those hired to guard it.
"You come to this job because you have a passion for art, and you want community in some regard," Meekins said in his interview for the film. "I'm an artist, whether I'm doing security, or cooking food in the kitchen, to me it's all art."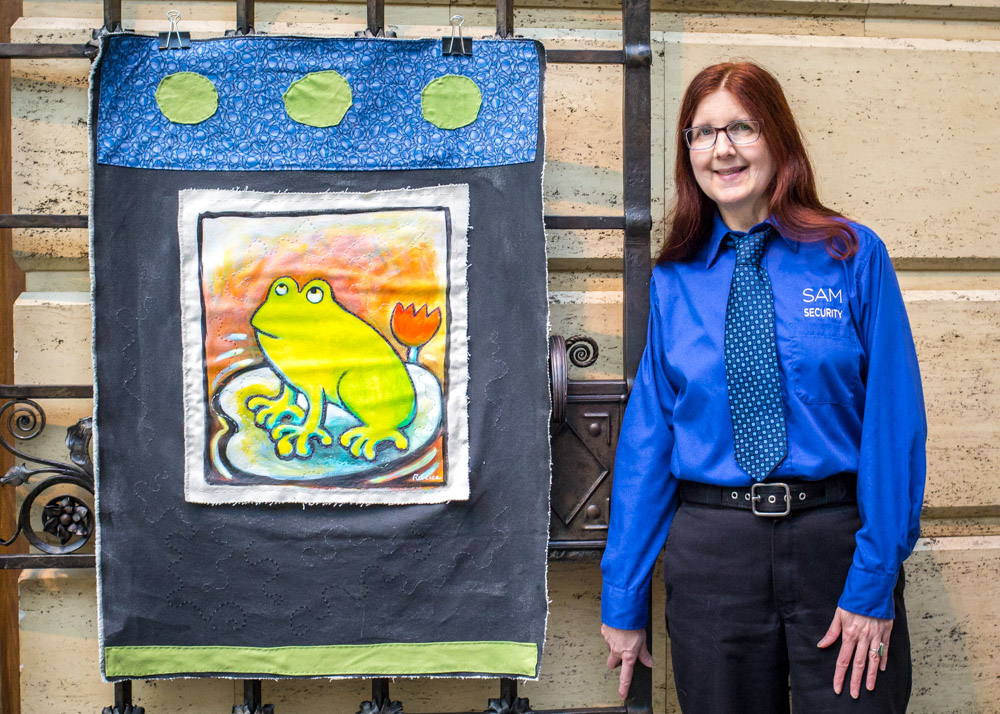 Rebecca Bush, a VSO at the Asian Art Museum since 2009 who creates multimedia paintings, shares the same sentiment.
"Lots of people expect that we're here to say 'don't touch!' But when you're approachable, it can be a great experience for the visitors," Bush said. "I like working here as an artist because I like being in the presence of art, and seeing people enjoying art. As an artist, it's fulfilling to see people do so."
To get even more insight into the lives of the artists who guard the art, watch Art of the Guardin' Variety at: https://vimeo.com/101584343.
—Dawn Quinn, SAM Copywriter
Photos: Natali Wiseman