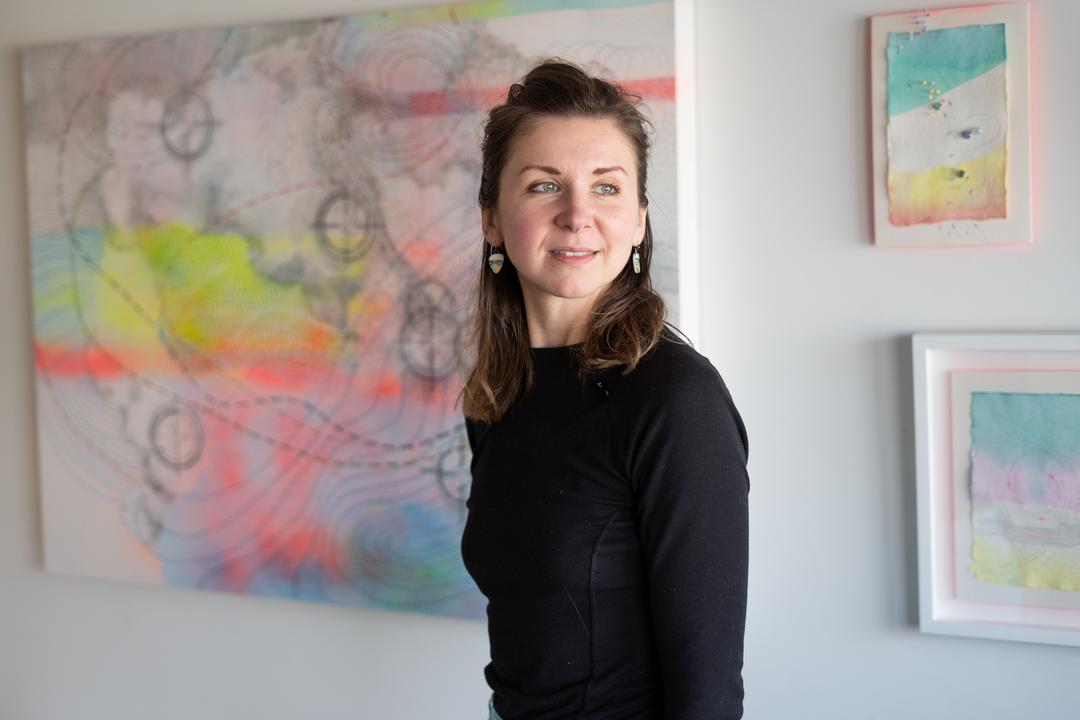 Brightly colored artworks draw in and engage visitors in Kalina Wińska's art studios. She works in a sunny room in the Equinox Building in Seattle's Georgetown neighborhood and focuses on larger installation projects in a studio in Capitol Hill. In each of these spaces, Kalina's colorful artworks create imagined worlds that explore our rapidly changing climate.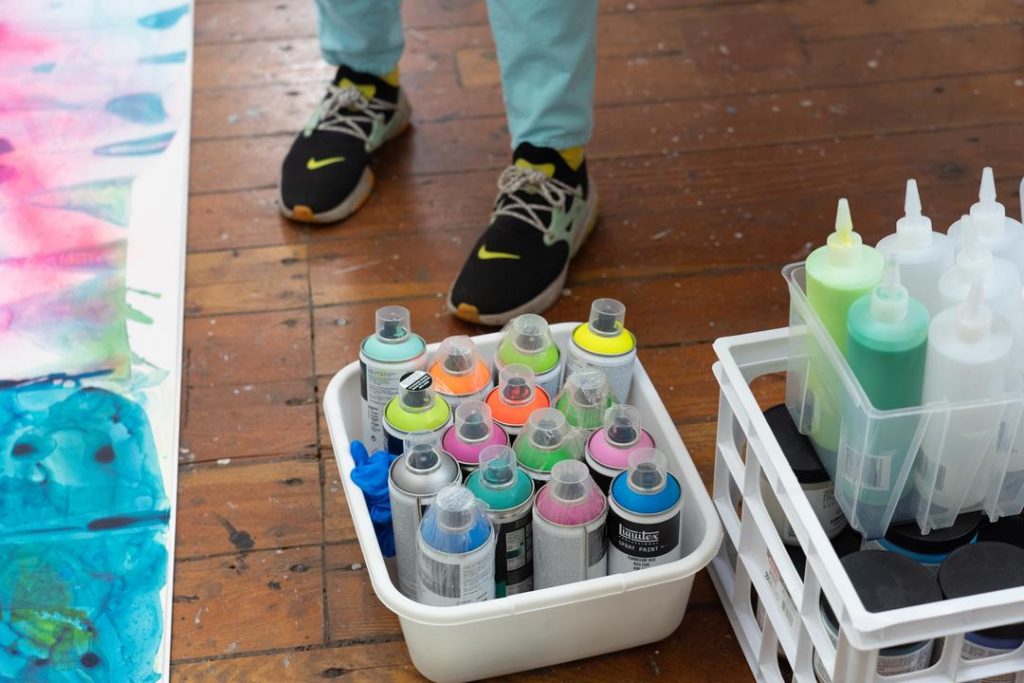 Kalina begins by pouring brightly colored media and water on yupo paper on the floor of her studio. The free-flowing quality is essential, as the media dries naturally, leaving beautiful patterns. Kalina covers areas with blocks of flat color in gouache, creating a juxtaposition of organic forms and hard edges. Kalina then begins a labor intensive and time-consuming process of layering small handmade marks. Through this meditative process, the marks accumulate to create larger shapes that resemble clouds or imagined landforms.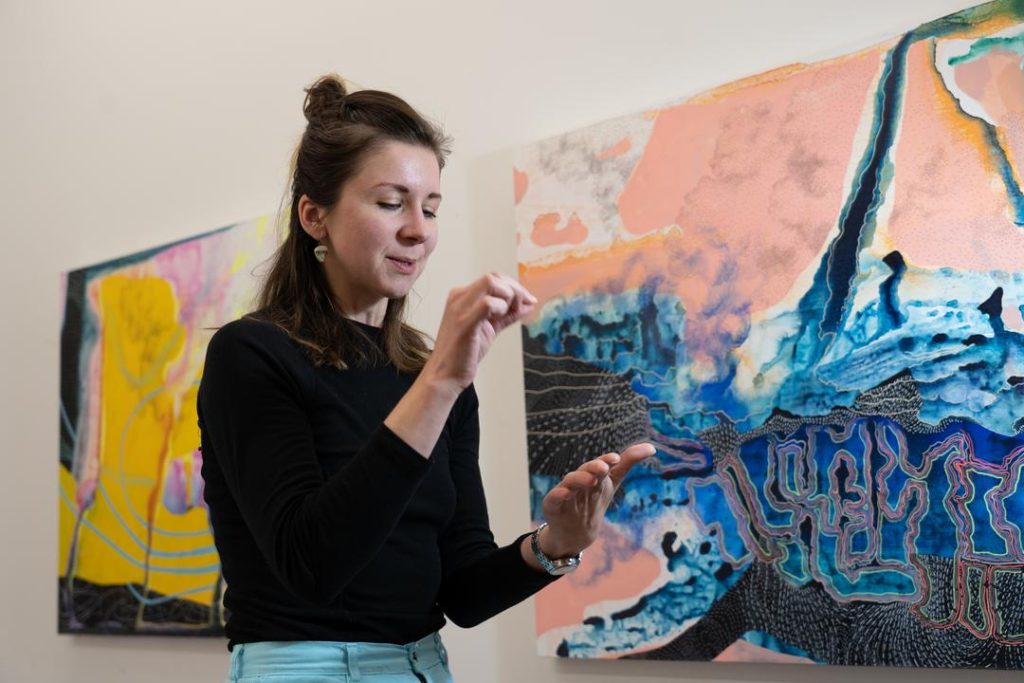 In creating these imagined worlds, Wińska explores how climate change is impacting our weather and adding unpredictability. She works to make this invisible concept visible for viewers, through her swirls of color and obsessive layering of marks. The tiny marks began as concentric circles of targets and have evolved into the repeated chemical symbols for the greenhouse gases methane (CH4) and carbon dioxide (CO2). The symbols are repeated thousands of times within a single work, creating larger shapes that resemble clouds, toxicity, or pollution. Each work unfolds into something unpredictable, as Wińska allows the materials to speak for themselves and develop their own layers of meaning.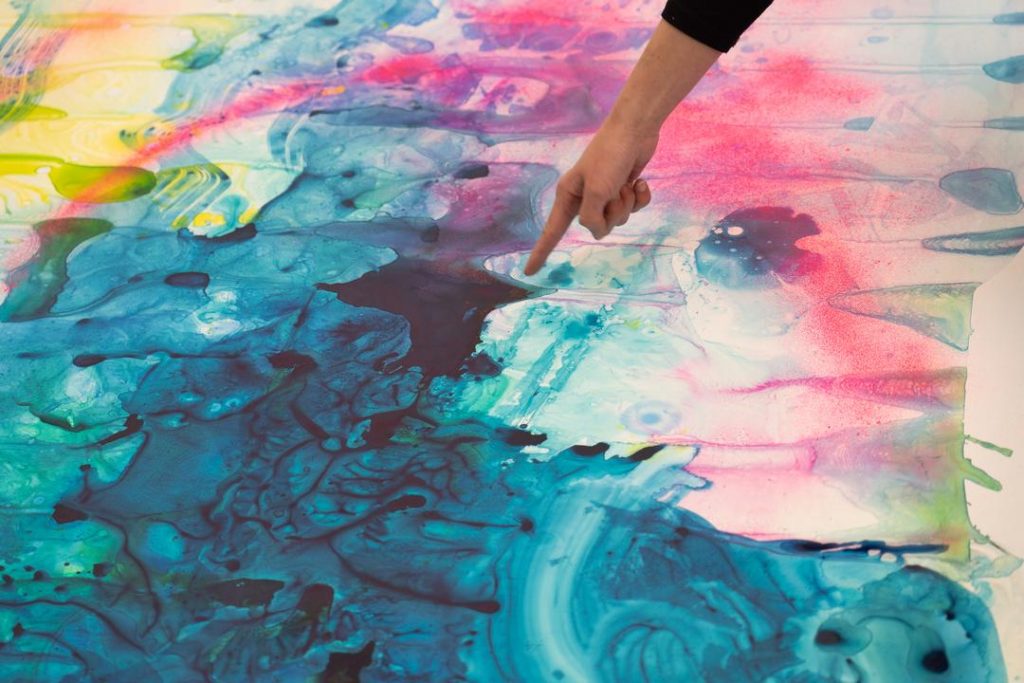 See artworks by Kalina Wińska in person or online at SAM Gallery. Her work will also be on view at Meta Open Arts and the San Juan Islands Museum of Art later this summer. Learn more about SAM Gallery on Instagram by following gallery manager Erik Bennion at @atSAMGallery.
– Pamela Jaynes, SAM Gallery Specialist
Photos: Chloe Collyer.