In the Studio with SAM Gallery Artist Joseph Steininger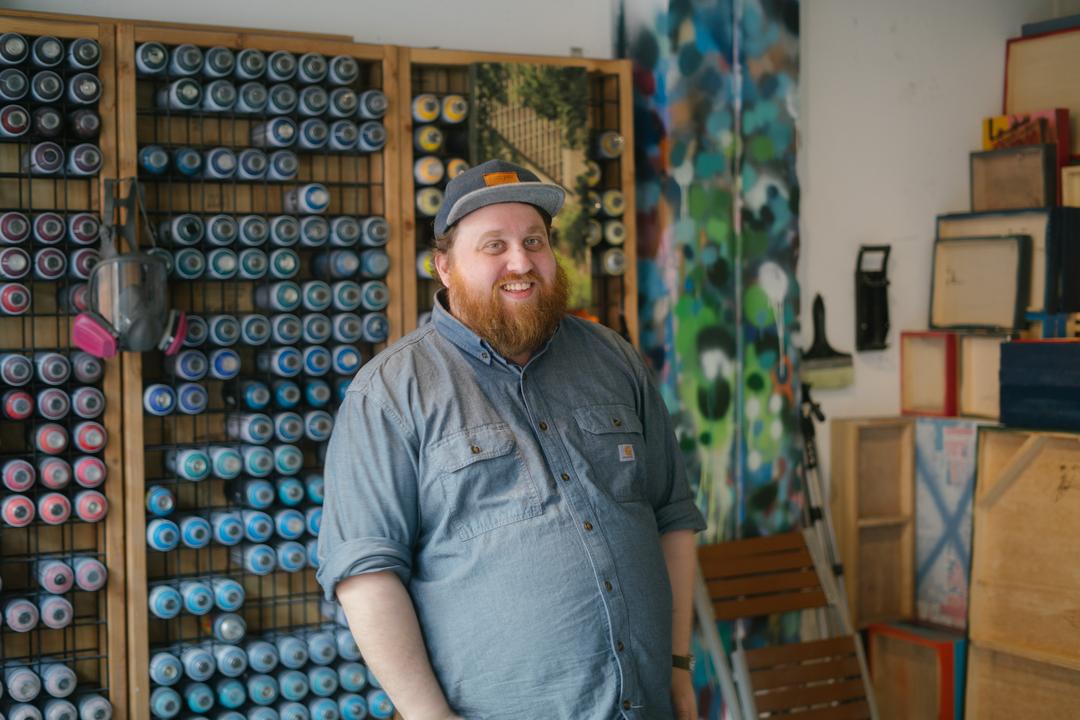 Most visitors to Seattle artist Joseph Steininger's Pioneer Square studio are mesmerized by his walls of spray paint. On one wall, the full cans are sorted by tone and color in an organized grid system. On the opposite wall, empty cans fill open spaces, surrounding completed works. Like Joseph's artworks, the studio's colors are vibrant and draw attention.
Steininger's artistic process begin with a photograph. All of his paintings originate from photos he has taken in cities around the world. Many capture landscapes in Seattle and New York City, but others include scenes from cities such as London, Florence, and Portland. For his next big trip, Joseph plans to travel to and photograph Tokyo, Japan.
Once he has decided on a photograph, Steininger digitally designs stencils based on his selection. Each artwork typically requires 14–24 stencils. He digitally color matches the stencils, prints them, and cuts them by hand with an exacto knife. Cutting the stencils is time intensive, taking up an approximate 95% of time it takes to complete a single canvas. He spray paints the stencils on panels, one layer at a time, to build an image with depth and intricate detail.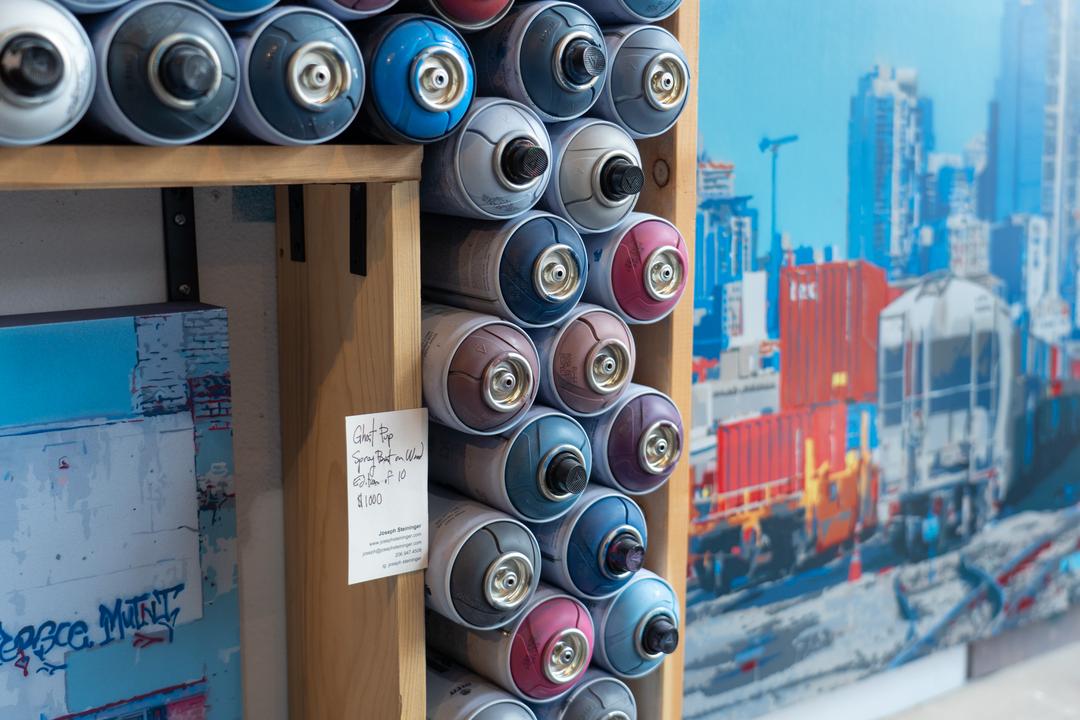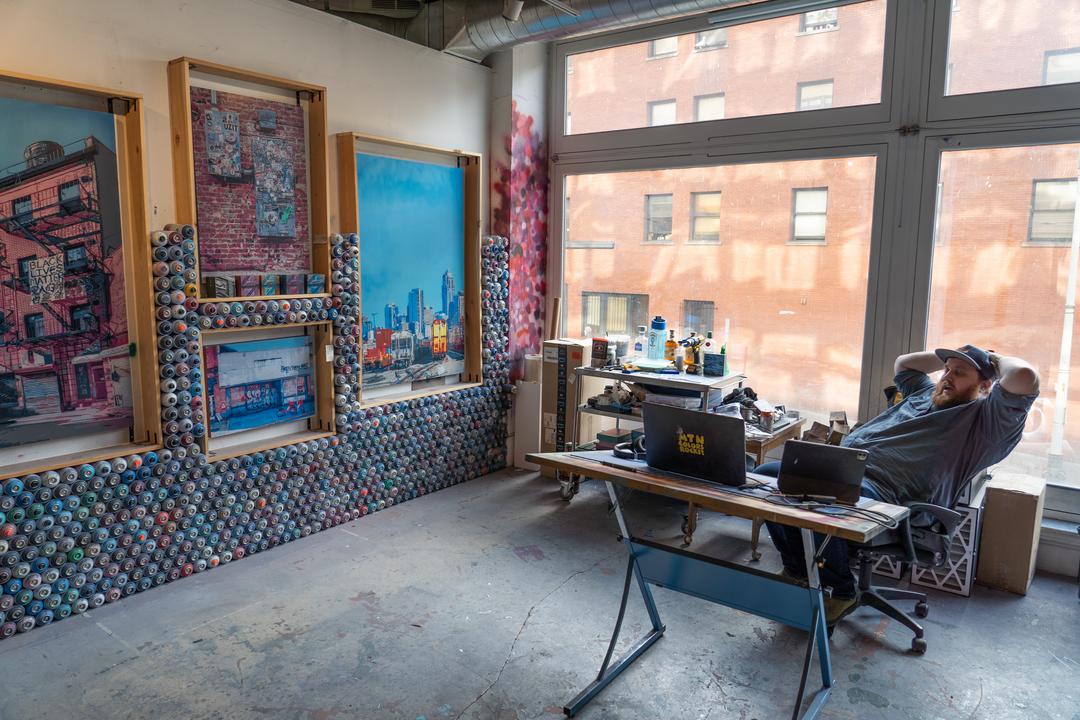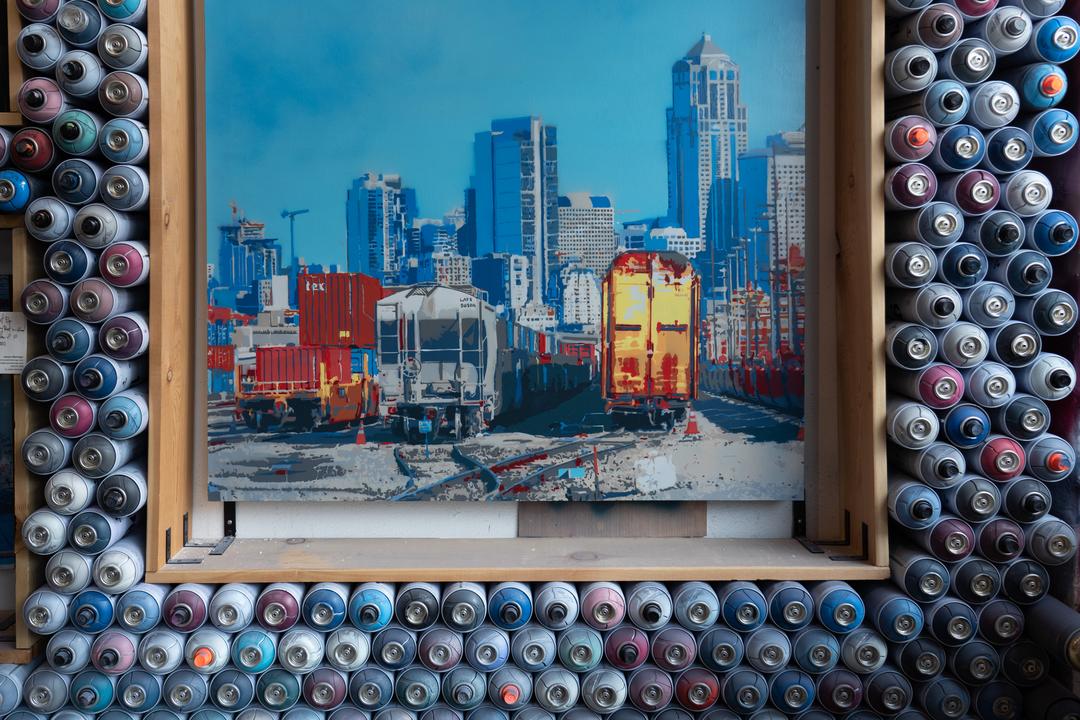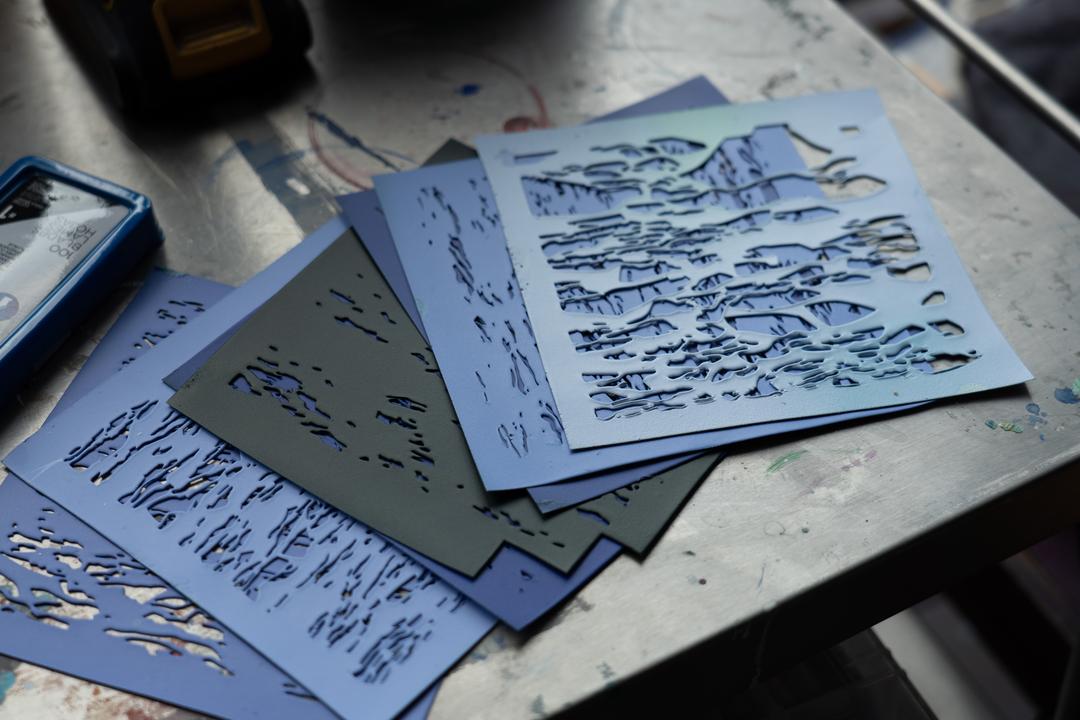 Steininger's work is inspired by street art culture and his background in printmaking. He began his art career as a relief printmaker and implements these methods across his artworks. His art often shows urban scenes, including graffiti, infrastructure like bridges and water towers, and rail yards or train stations. Up next for the artist? Commissions for the Washington State Convention Center and Avenue 55. Plus, he'll be participating in the celebration of SAM Gallery's 50th Anniversary in November 2023.
Check out his artwork in person or online now at SAM Gallery and discover more featured gallery art and artists by following @AtSAMGallery on Instagram.
– Pamela Jaynes, SAM Gallery Specialist
Photos: Chloe Collyer.