Sea Change at SAM Gallery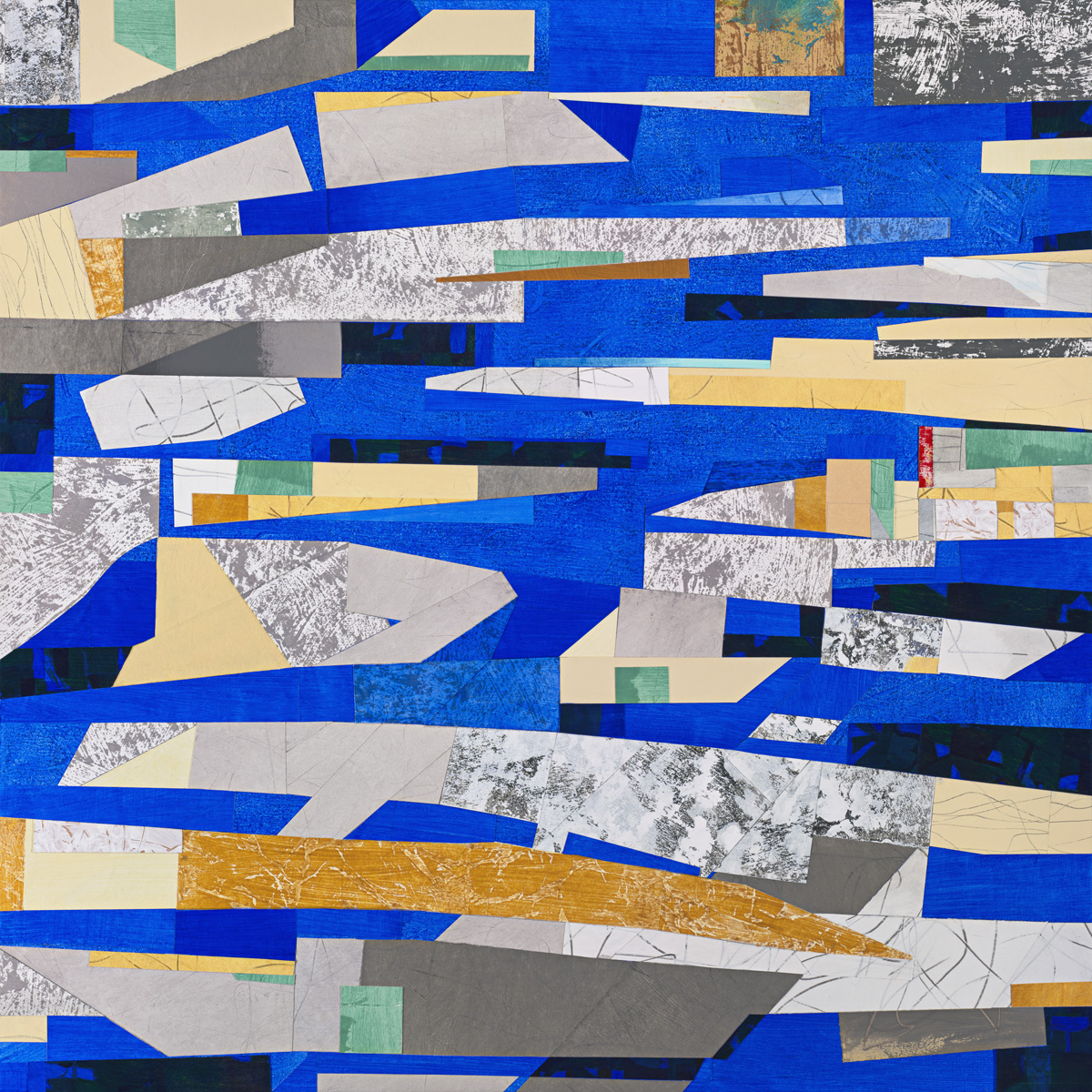 Learn a little about one of the newest artists to join the SAM Gallery roster. Anne Marie Nequette's work will be on view in SAM Gallery from January –February 1 in the show New Art, New Artists 2020!
Nequette approaches her work from a background in sculpture, installation, and architecture. Her current body of work, Sea Change, focuses on the rapidly increasing displacement of people in coastal cities worldwide that are considered at high risk. She thinks about all of the people who live at the sea's edge, and how water levels are now expected to rise, and where will those millions of people go? and how? She has long been concerned about "where we humans are headed regarding climate change, from forest fires to coastal flooding, from collapse of agricultural lands and practices to collapse of necessary species, oceans, and safe drinking water, etc. The power of water is something that many people underestimate, and only those who have survived a flood or hurricane have some idea of what that might be like."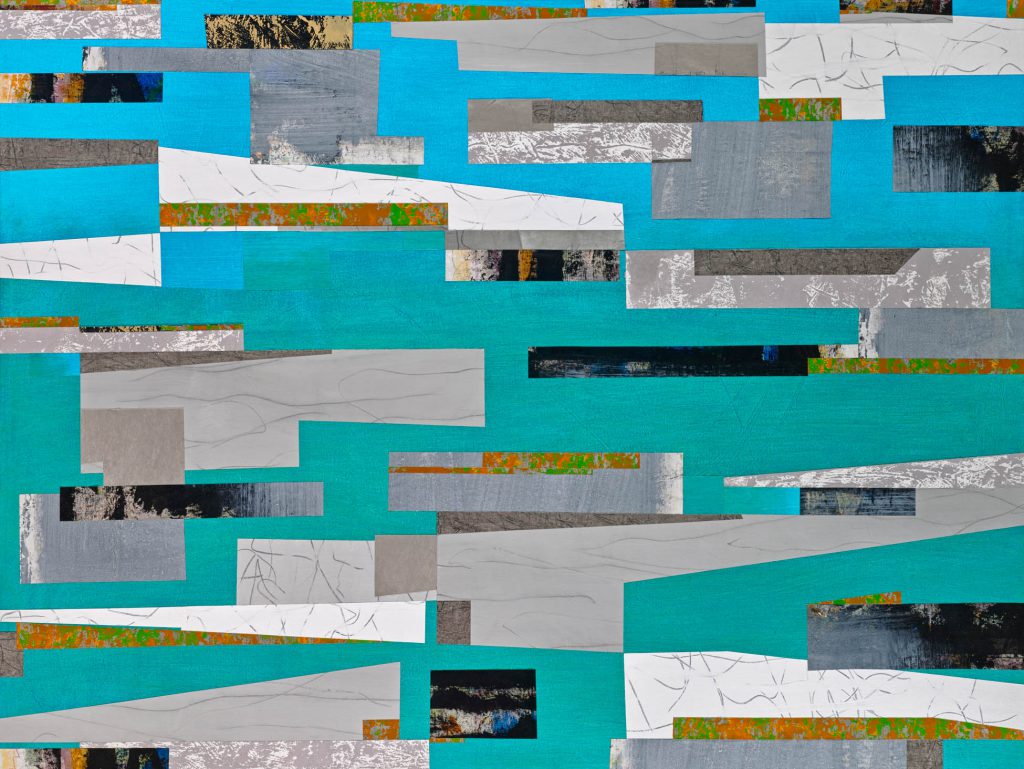 The idea and the initial list of cities for Sea Change came from an article in The Guardian in 2017.[1] It included interactive maps of Shanghai, Hong Kong, Osaka, Rio de Janeiro, Miami, The Hague, and Alexandria that showed the grave danger these cities face, given their high population numbers (Shanghai at 34.8 million in 2015) and/or precious agricultural land (Alexandria and the Nile Delta). She works abstractly, primarily in paint and collage. If she has been to the city depicted, she relies on her experience to create a color and texture palette from paper on which she draws and paints. If she has not been to the city, she reads about the city and travels via Google image, and Google satellite maps looking at the city from above as well as from the street, to get a feel for what it is like. As she works, she imagines a city that has become inundated, though not completely underwater. Each of these works is titled with the population figures from governmental sources for the metropolitan areas and the works are named for the people, their cities, and the year the population number was last updated, i.e., 'Shanghai, China, 39.4 million in 2015'.
– Pamela Jaynes SAM Gallery Coordinator
[1] The three-degree world: the cities that will be drowned by global warming, (Friday, November 3, 2017) Josh Holder, Niko Kommenda and Jonathan Watts (updated May 28, 2018).
Bangkok, Thailand, 14.6 million in 2010, Anne Marie Nequette, Collage on canvas. Keihanshin (Kyoto, Osaka, Kobe), Japan, 19.3 million in 2010, Anne Marie Nequette, Collage on canvas.