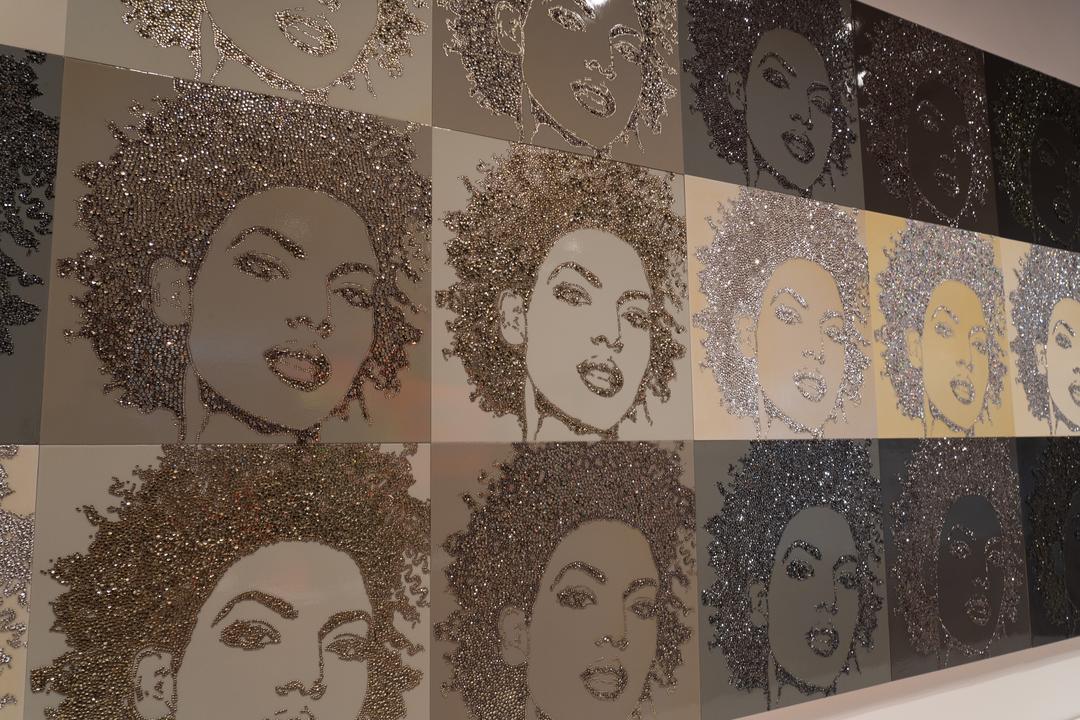 On Saturday, June 3, SAM staff will participate in Seattle Pride in the Park to celebrate the city's LGBTQIA+ community. This all-ages, family-friendly event features Drag Queen Storytime, youth spaces, lively performances, food trucks, nonprofit booths, queer vendors, and more. We'll be at Volunteer Park from 12–7 pm to facilitate an art activity and spread the word about our upcoming programs and exhibitions.

As I brainstormed ideas for a fun, engaging, and educational art activity for Pride, one of my personal favorite artists, Mickalene Thomas, came to mind. Thomas's work embodies the spirit of inclusivity, and her use of bold colors challenge traditional notions of beauty, gender, race, and identity. She is a Black queer contemporary artist that creates colorful and lustrous paintings, collages, photography, videos, and installations and uses materials like paint, pictures, colorful patterns, and rhinestones in her large-scale paintings. In 2018, SAM mounted Figuring History, an exhibition of her work alongside fellow artists Robert Colescott and Kerry James Marshall. Here's a Seattle Times video interview about the show.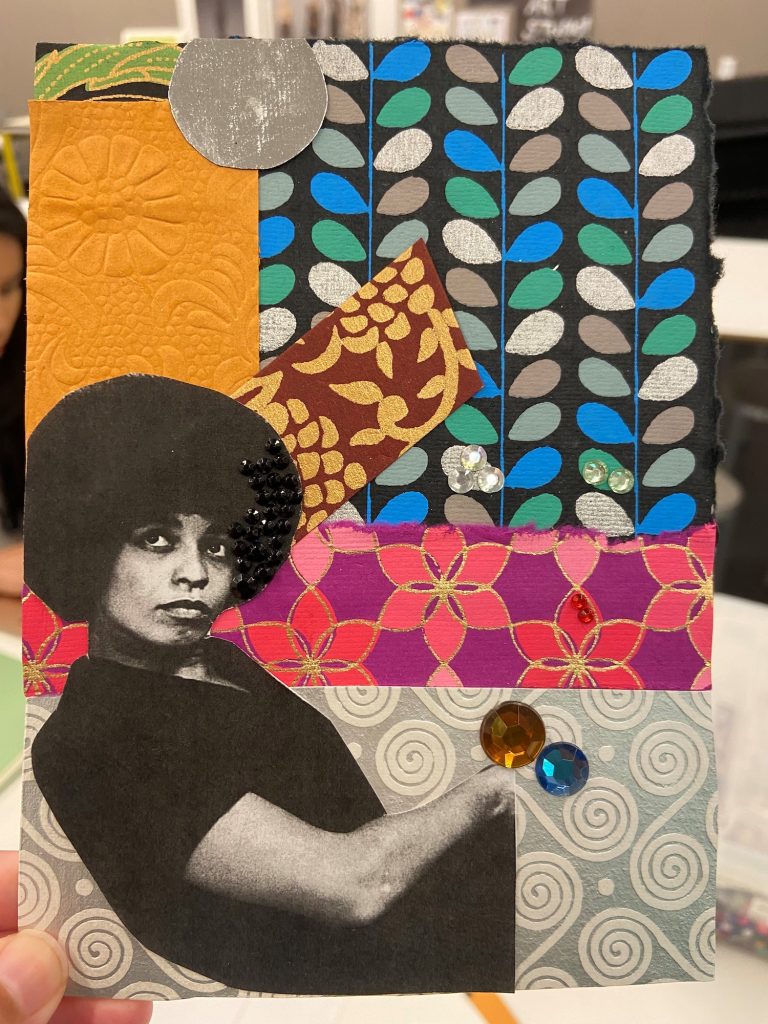 Inspired by Mickalene Thomas's style, SAM Education staff has crafted Sparkling Icons, an art activity for participants of all ages. Using images of noteworthy LGBTQIA+ artists and activists, visitors will create collages with patterned papers and rhinestones that venerate the beauty and individuality of some of our most beloved legends. We wanted to highlight individuals that have paved the way for social justice and equality and have helped build a supportive community for future generations.
Art museums, as cultural institutions, have the responsibility to promote inclusivity and highlight the work of artists in a way that provides art historical context but also shares the truth about their lived experiences. By participating in Pride Month, we want to demonstrate that SAM's museum spaces are ones that are welcoming to queer self-expression and points of view (and not just during June!). Plus, who doesn't want to come and play with glitter and rhinestones?! Hope to see you up at Volunteer Park on June 3, looking sparkly and iconic!
Can't make it to Pride in the Park? Check out the Sparkling Icons art activity and try it on your own time.
– Nicole Henao, SAM Manager of Youth and Family Programs
Photos: Chloe Collyer & Nicole Henao.