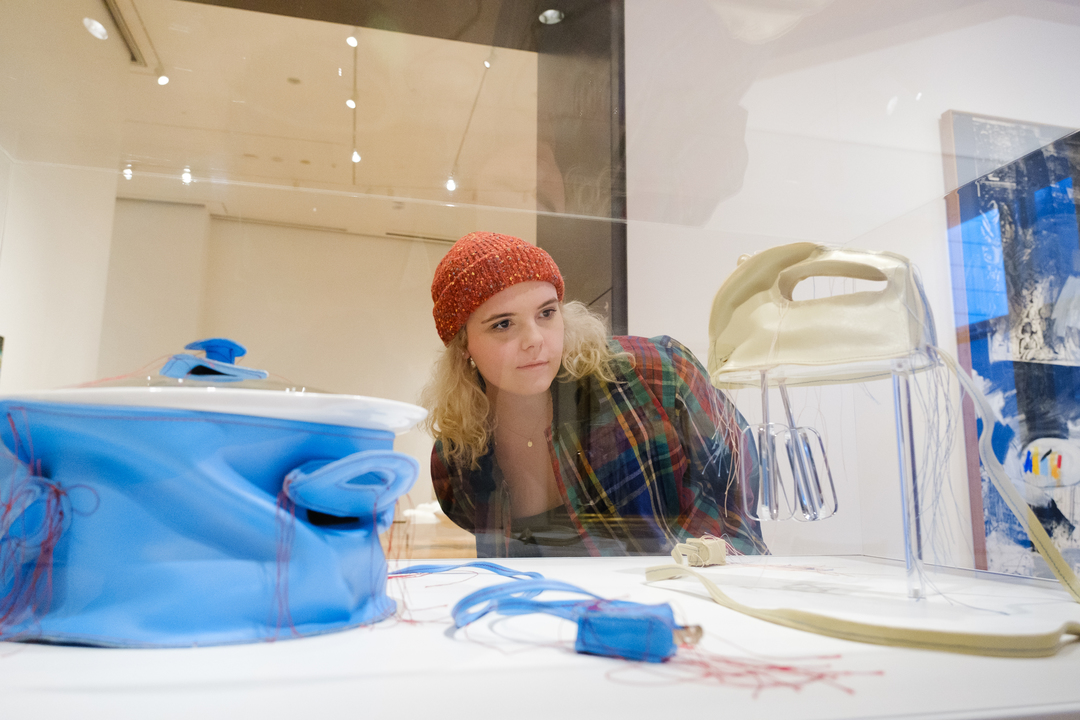 SAM News
Art in America shares "The Art World's Summer Happenings to Add to Your Calendar." On the list: Amoako Boafo: Soul of Black Folks, opening July 13 at the Seattle Art Museum. This is your chance to experience the rising art world star's larger-than-life portraits!
Gemma Alexander for ParentMap on "10 ways to create and enjoy art outside as a family this summer." She mentions the free and family-friendly Summer at SAM series at the Olympic Sculpture Park. Stay tuned for the full program announcement.
"Helps families gain access to the arts": Ellie White for Seattle's Child on the Seattle Public Library's Museum Pass program, which includes 11 cultural institutions, including SAM.
Local News
Dip your toe into The Seattle Times' comprehensive "Guide to a Great Seattle Summer."
And then immerse yourself in Crosscut's second year of the Black Arts Legacies project, with written features, videos, and podcast episodes featuring local celebrated Black artists.
The "Sistah Scifi Book Vending Machine" lands at Black Coffee Northwest and soon, at the Northwest African American Museum (NAAM); Jas Keimig has all the details for South Seattle Emerald.
"'I'm excited to get other people excited about science fiction and science fiction writers and these themes of fantasy and Afrofuturism, centering Blackness and Black stories and Black people,' said [NAAM operations director Ashanti] Davis."
Inter/National News
What do you think about the Supreme Court's decision against the Andy Warhol Foundation in Warhol Foundation v. Goldsmith? Artnet discussed the outcome from many perspectives and also shared this opinion in favor of the decision by Ben Davis.
ARTnews' Maximilíano Durón reports on the 15 artists just announced as the winners of the annual Latinx Artist Fellowship given by the US Latinx Art Forum (USLAF). The list includes Mexican artist Margarita Cabrera, whose soft sculptures are now on view at SAM as part of Reverberations: Contemporary Art and Modern Classics.
Sebastian Smee for the Washington Post: "Forget 'Immersive Van Gogh.' These exhibitions are the real thing."
In the end, there was only one thing—art. The point is, he made it so—by sheer striving. By the time van Gogh hit his stride, only 2½ years before he died, you couldn't tell if he was sweating perspiration or paint.
And Finally
Don't miss this New York Times package on the life and legacy of Tina Turner (1939–2023), especially the essay by Wesley Morris.
– Rachel Eggers, SAM Associate Director of Public Relations
Photo: Alborz Kamalizad.