Muse/News: Amada Reflects, Black Santa, and the Deaf Experience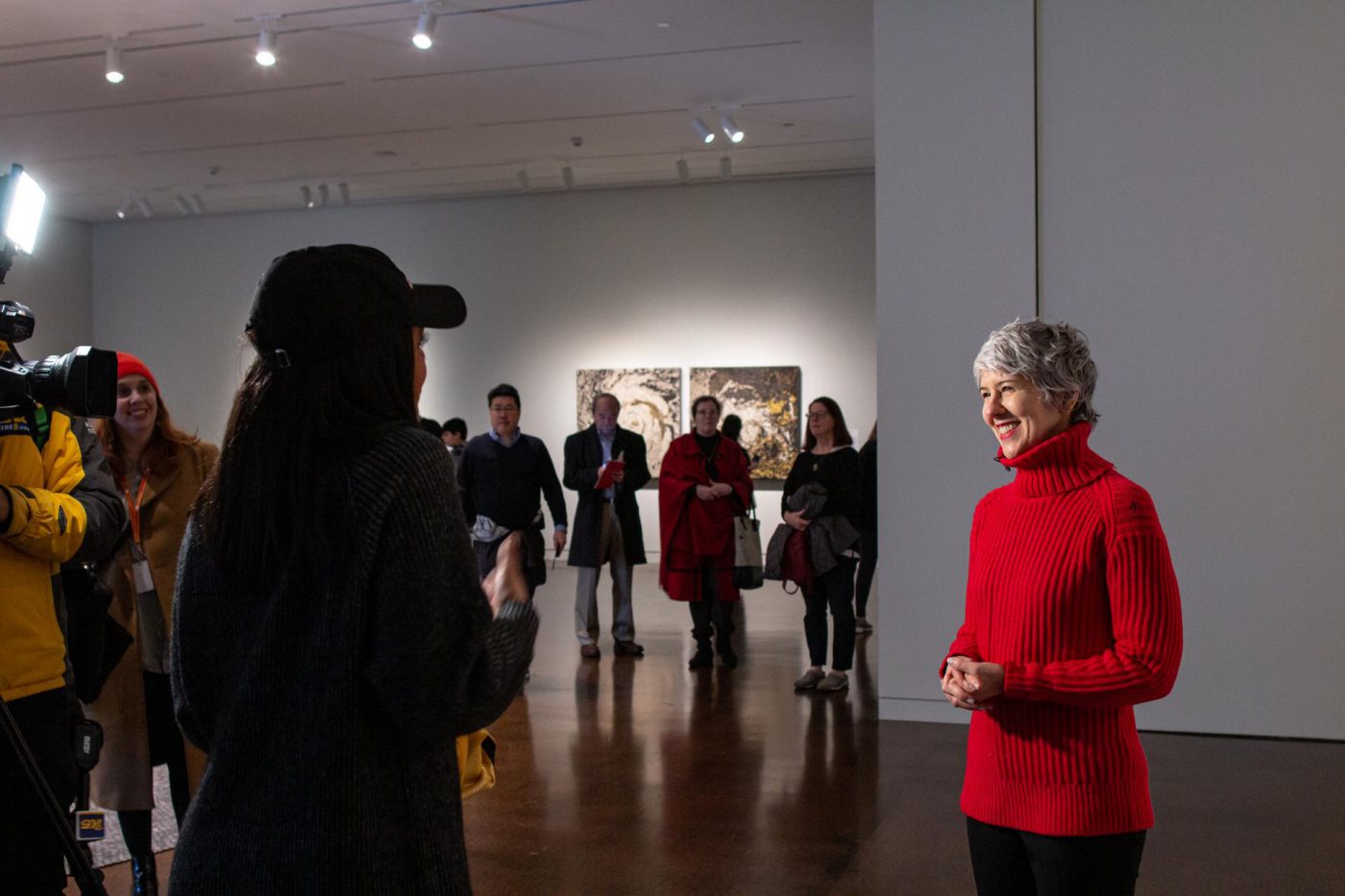 SAM News
All SAM locations are currently closed until further notice, but in the meantime, reflect on the state of the arts in Seattle with the Stranger's new online series. It kicked off with an interview between Jasmyne Keimig and Amada Cruz, SAM's Illsley Ball Nordstrom Director and CEO, in which she shared some of the challenges and endeavors going on at the museum.
"The focus is on maneuvering this big institution through the toughest financial challenge it has ever had. For many museums across the country, this is an existential crisis. 30% of the art museums across the country could close, right? SAM is not in that position, but we're certainly not immune to the challenges."
Local News
Crosscut's Margo Vansynghel celebrates the "cultural innovators" in the city who creatively responded to the challenges of the pandemic.
Mentioned in the article: New Archives, the local arts journal that launched this year. Catch up with a recent review by Kym Littlefield of Algorithm: Archetype, Christopher Shaw's show at the Northwest African American Museum (NAAM).
Also at NAAM: Black Santa returns! Seattle Times photographer Bettina Hansen was there to capture the annual tradition, which went virtual this year. She spoke with the museum's executive director, LaNesha DeBardelaben.
"We have to hold on to our children and protect our joy," DeBardelaben said. "We are not derailed by the challenges we have faced this year. This is just a glimmer of hope and light in what has been a very difficult year for our community and our nation."
Inter/National News
Art & Object is just in time with a list of "7 Films About Art to Beat the Winter Blahs."
Join critic and historian Hal Foster as he contemplates art and lockdown for Artforum's December print edition.
Artnet's Kate Brown speaks with Christine Sun Kim about Trauma, LOL, the artist's exhibition of drawings at François Ghebaly in Los Angeles.
"Kim is fascinated with phrases that can have multiple definitions, that can be translated and mistranslated by different audiences. Her new works illustrate the complicated nature of trauma within Deaf experience—something she says is 'layered' due to a lifetime of living in a 'hearing world.'"
And Finally
– Rachel Eggers, SAM Associate Director of Public Relations
Photo: Natali Wiseman