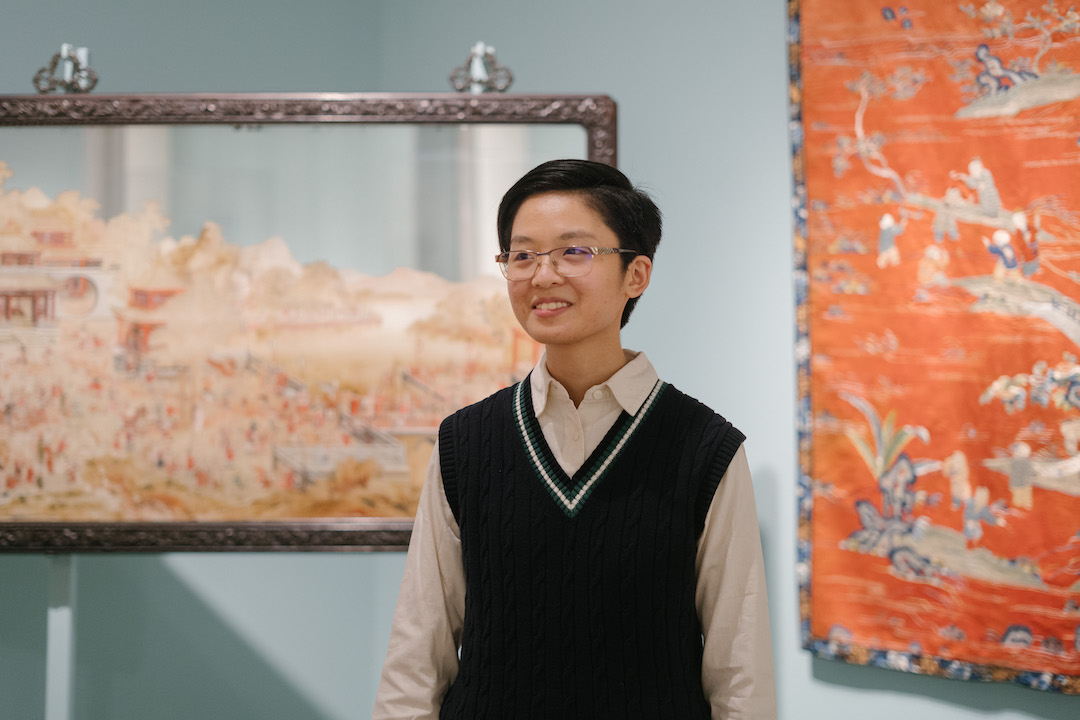 As a high school junior in 2017, I volunteered at the Seattle Asian Art Museum's library and caught a glimpse at the inner workings of an arts institution. I never would have known that five years later I would come back to SAM and partake in the Emerging Arts Leader internship. Before becoming a SAM intern and as a recent college graduate, I struggled to identify a career direction and academic pursuits. While I was deeply drawn to the museum world as an outsider and a visitor, I was yearning to discover suitable career paths and learn about professional museum experience so that I could make well-informed decisions for my future. 
Throughout my ten-week internship, I learned how to write object labels. I found myself using research skills that I developed in college to get acquainted with a group of Mithila paintings, despite my lack of familiarity with South Asian art. From speaking with professionals in SAM's curatorial and education departments, I was able to better understand and keep in mind the intended audience of my descriptions. By the conclusion of my internship, I was pleasantly surprised by my evolving skills as a writer and in expanding my knowledge of Mithila art and Hindu iconography.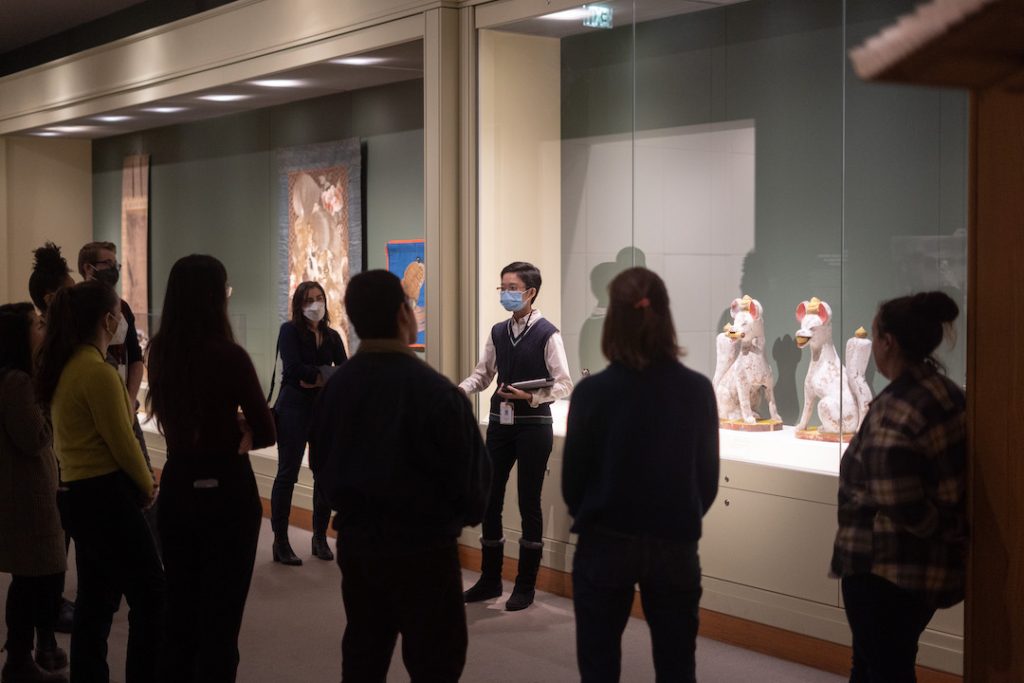 Another invaluable part of this internship was the opportunity to connect and conduct informational interviews with members of the museum, including museum professionals, docents, and other interns. While there seems to be an invisible pressure of figuring everything out in one's 20s, I learned that each person arrived at their point in life and their position at the museum through a unique path. Many of them reminisced that they too did not know what they had wanted to pursue at my age and where they would end up. It is okay to slow down and take time to discover oneself. As I continue to discover my career path and academic directions, I was extremely grateful to everyone who shared their life story with me and offered guidance.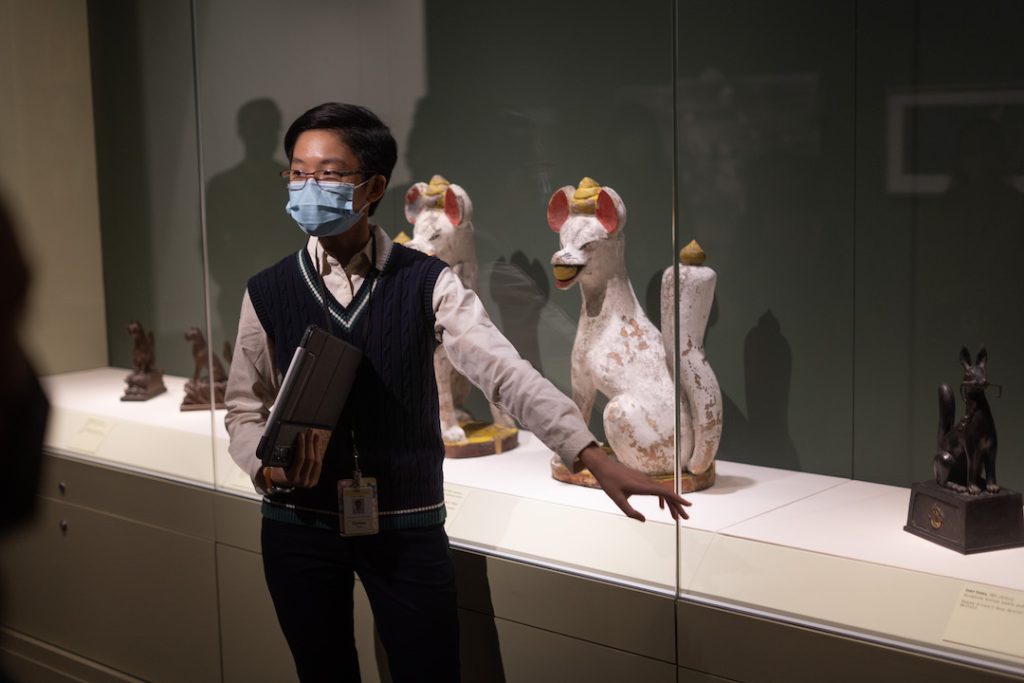 Shadowing both frontline work and behind-the-scenes work gave me different perspectives on viewing a museum's relationship with the public. Behind the scenes, I witnessed the intricate measurements of displays and objects; I sat in on meetings that discussed exhibit rotations months in advance. On the museum floor, I observed docents translating curatorial visions for the public and was left in awe of their ability to recognize a visitor's familiarity with SAM with just one look. Getting a glimpse of both sides of the museum allowed me to better understand a visitor's typical museum experience and create labels that allow them to take new information away from their visit. The docent tours and visitor engagement sessions I took part in demonstrated how public tours are not one-sided lectures, but rather a continuous conversation among visitors, docents, artists, and curators. To put my skills and reflection to use, I crafted my final in-gallery tour on the Inari Worship Spirit Foxes from the museum's collection while prioritizing audience engagement and participation.
As my SAM internship comes to a close, I have begun to set new goals as I look forward to attending graduate school and finding even more ways to stay involved in the art world.
– Doreen Chen, SAM Emerging Arts Leader in Curation
Photos: Chloe Collyer.