Lauren Farris: Emerging Arts Leader Intern Look at SAM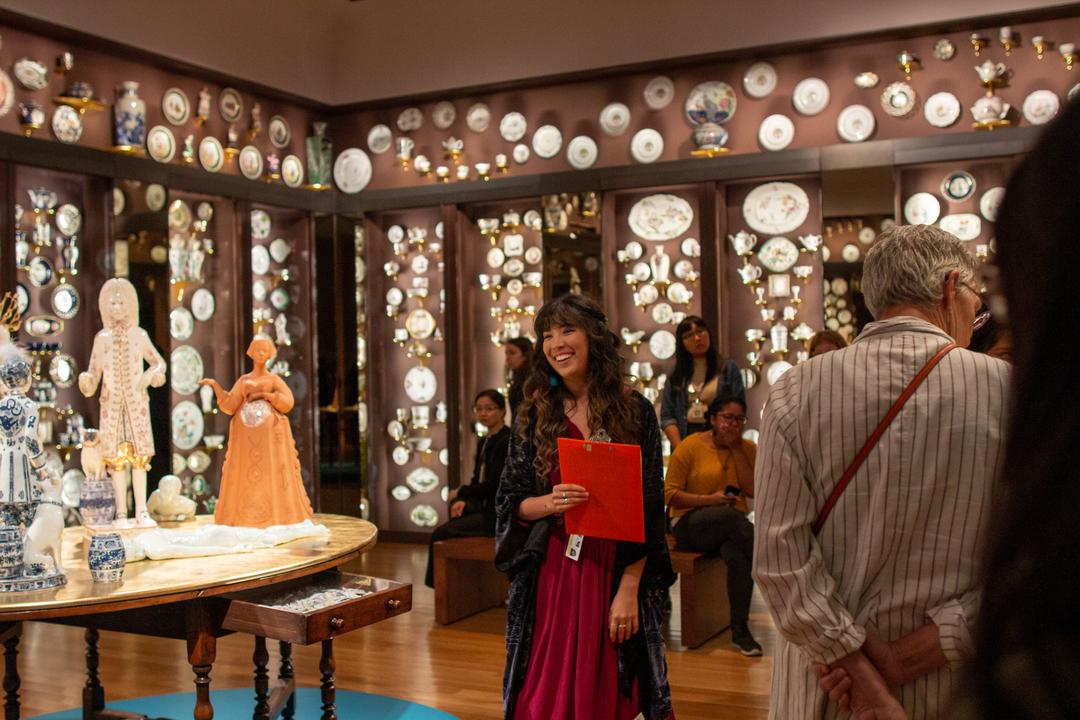 "Vulnerability" has been a bit of a buzz word ever since Brené Brown's TED Talk, "The Power of Vulnerability." Having watched Brené's TED Talk and read one of her books, I value vulnerability a lot, but being vulnerable myself can still feel fairly nerve-wracking. So when the other Emerging Arts Leader Intern and I were asked to lead a My Favorite Things Tour, little did I know that the next 10 weeks would also include a road trip down vulnerability lane.
When I first heard about the tour, I thought this tour would remain in the realm of theoretical, academic concepts. To be fair, a large part of the process involved researching the history behind each piece, utilizing resources from SAM's libraries (thanks, Traci, Jordyn, and Yueh-Lin!), and meeting with curators (thanks, Pam and Chiyo!). But along with the historical research, our mentors and colleagues, Rachel, Seohee, David, and Priya (thank you all!), encouraged us to delve vulnerably into our stories and weave them into each piece.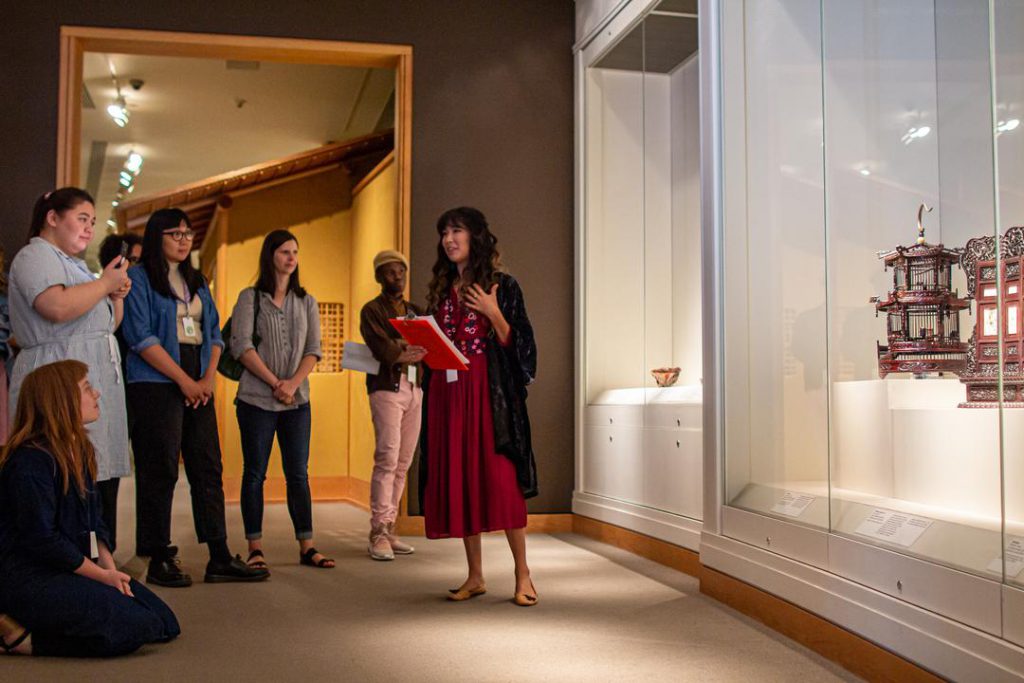 Because of this, I began asking myself some questions about my story, including being mixed race. For a while, I've been nervous about my voice because being mixed race often feels like a grey area between two distinct points of view and voices in society. But as I worked on the tour, each of our mentors and countless people shared their time, insight, stories, and vulnerability to help me process, ask deeper questions, and craft the content of the tour. Without them, the tour and this blog post would look entirely different.
Not to mention, I'll always cherish the times the other Emerging Arts Leader Intern, Cat, and I practiced nearly 50 versions of our ever-evolving tour with each other. Because our tours delved into more personal topics, we became each other's support and cheerleader through a lot of ups and a few downs. Together, we also arranged informational interviews with staff across many departments, assisted at events like SAM Remix, DragonFest, and Summer Institute for Educators, and attended department and equity team meetings. I learned so much from working with Cat (miss you!) and love the ways in which SAM values and integrates collaboration.
Throughout this entire internship, I've learned so much about museums, equity work within museums, and about myself. The interdisciplinary focus provided the opportunity to learn about many of the departments that comprise SAM. All throughout and above the galleries, it's inspiring to see how many dedicated individuals play a role – from fundraising to checking coats to communicating with the press to leading student tours—to make SAM the museum that it is.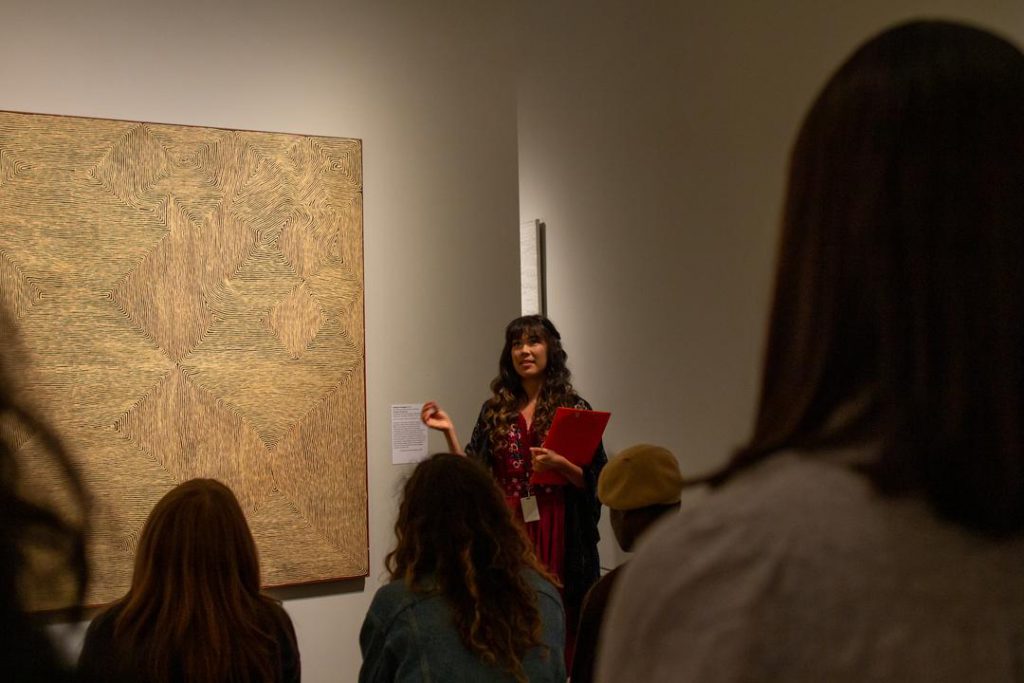 I also learned a lot about equity work in museums that I didn't know before. I've realized that it's not enough to know some terms or read some papers or books, but it takes the vulnerability to ask myself the same questions within these papers. And it takes the bravery to answer these questions honestly.
SAM gave me a safe space to ask questions and come from a posture of growth and progression rather than perfection. More than ever, I've learned how crucial and empowering it is to connect with people who share both similar and different experiences. The ways that SAM strives for equity within education, programming, exhibitions, staff, and every part of SAM is inspiring. SAM is opening up dialogue, asking themselves, and others, critical questions, and aiming to lead and learn with each step towards furthering inclusivity and equity. SAM taught me that it takes vulnerability and guts to genuinely look at equity within ourselves in order to implement equity institutionally and beyond.
Thank you from the bottom of my heart to everyone who made this internship so special. And guess what? I'm so grateful, honored, and thrilled to continue on with SAM's amazing Development Team as a Campaign Assistant! See you around!
– Lauren Farris, SAM Campaign Assistant & 2019 Emerging Arts Leader Intern
Photos: Natali Wiseman.