Muse/News: Imogen's Influence, Painting Last Meals, and Finding a Dürer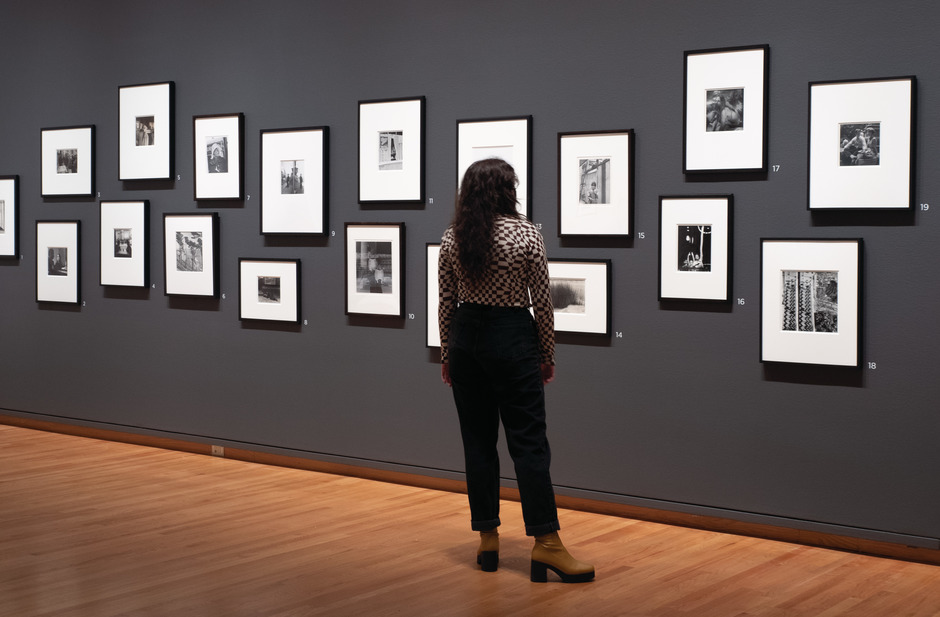 SAM News
Imogen Cunningham: A Retrospective is now on view at SAM! Carrie Dedon, SAM's Associate Curator of Modern & Contemporary Art, spoke with KUOW's Kim Malcolm about Cunningham's life and work. And Crosscut's Margo Vansynghel on "how Seattle's Imogen Cunningham changed photography forever." She spoke with six local artists about Cunningham's influence and legacy.
"Cunningham's headstrong nature would come to define her long career as a fine arts photographer: She never hesitated to experiment, even if it meant sailing against the wind as a female photographer in a male-dominated industry."
Jasmine Jamillah Mahmoud for Variable West on "the boundless light of Black children" shining in Barbara Earl Thomas: The Geography of Innocence. Also: Check out the show's accompanying book, featuring an essay by the artist.
"I want everybody to be a little bit off their rocker, a little bit shocked, a little bit dazzled, a little bit held. That's what I get to do." – Barbara Earl Thomas
Local News
"Why they give." In the spirit of holiday giving, 425 Business checks in with local philanthropists about their charity practice. The Banks family is featured; Dr. Cherry A. Banks is a SAM trustee.
For Thanksgiving, Crosscut once again highlights the bounty of Native art on view in the area, including Duane Linklater: mymothersside at the Frye Art Museum, new public art at Climate Pledge Arena, film screenings, holiday markets, and much more.
"A painterly catalog of the death penalty in America": The Seattle Times' David Gutman on Julie Green's The Last Supper, now on view at the Bellevue Arts Museum.
"You think you're looking at something that's very blasé and very familiar and comforting and then it's something that really jolts you once you actually understand what you're looking at," said Lane Eagles, associate curator at the museum. "I think the idea is to sort of lull you into this sense of comfort so that you're sort of disarmed and that that's when the reality that every single plate is a dead person hits you."
Inter/National News
From NPR: "Frida Kahlo's Diego y yo, a painting of herself with her husband's image on her forehead, sold for $34.9 million in a Sotheby's auction… It's the most money ever paid at auction for a work by a Latin American artist." Speaking of: Don't miss Imogen Cunningham's portrait of Kahlo on view at SAM!
The New York Times reviews The Loft Generation, a memoir by artist Edith Schloss discovered after her death; she brings to life the mid-century New York scene, including Frisson artists such as Franz Kline and Willem de Kooning.
One of Muse/News' favorite genres: A man purchased a drawing at an estate sale for $30; it may be a Albrecht Dürer worth $50 million.
"On a lark, he bought it for $30. At the very least, it was 'a wonderfully rendered piece of old art, which justified purchasing it,' he recalled."
And Finally
The shaggy appeal of Kurt Vonnegut.
– Rachel Eggers, SAM Associate Director of Public Relations
Photo: L. Fried.