Seattle Historical Arts for Kids Visits Flesh and Blood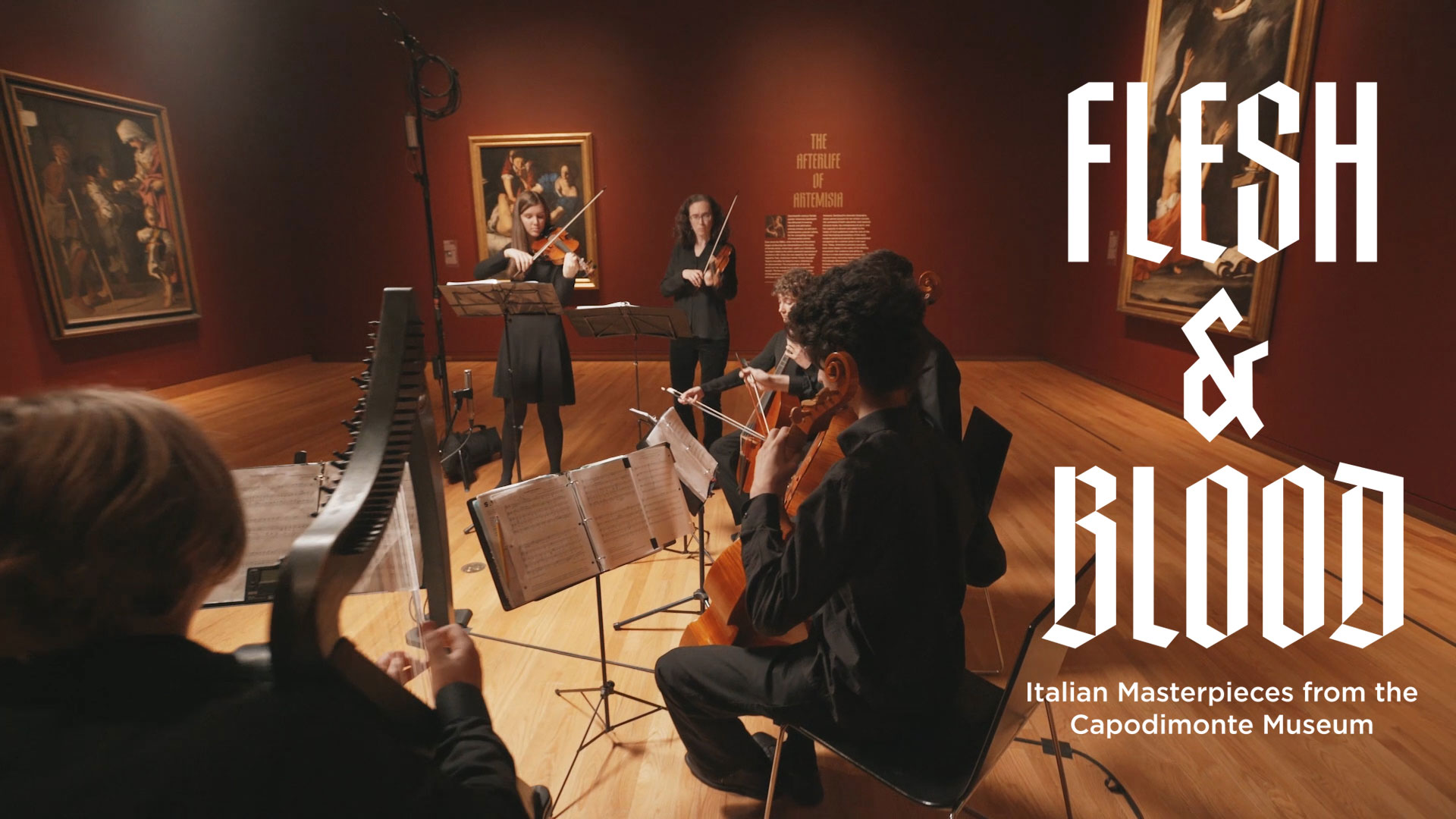 The paintings in Flesh and Blood: Italian Masterpieces from the Capodimonte Museum span the High Renaissance and the Baroque eras, so it's only fitting that the Early Music Youth Academy from Seattle Historical Arts for Kids would play these two pieces by Salamone Rossi in SAM's galleries while this exhibition is hanging through January 26.
Rossi's music displays the transition from late Renaissance compositions to more Baroque-style arrangements. This selection, "Gagliarda detta la Norsina" and "Passeggio d'un Balletto" was published in 1607. Behind the talented youths performing this music, glimpse Artemisia Gentileschi's Judith and Holofernes, painted sometime between 1612 and 1617. You can also spot Ribera's Saint Jerome, 1626, and The Virgin of the Souls with Saints Clare and Francis, 1622–23, by Battistello Caracciolo. Don't miss seeing these paintings that have never before been exhibited in Seattle—Get tickets to visit SAM today!