Pop-Art Video: I Put a Spell on You, Jeffrey Gibson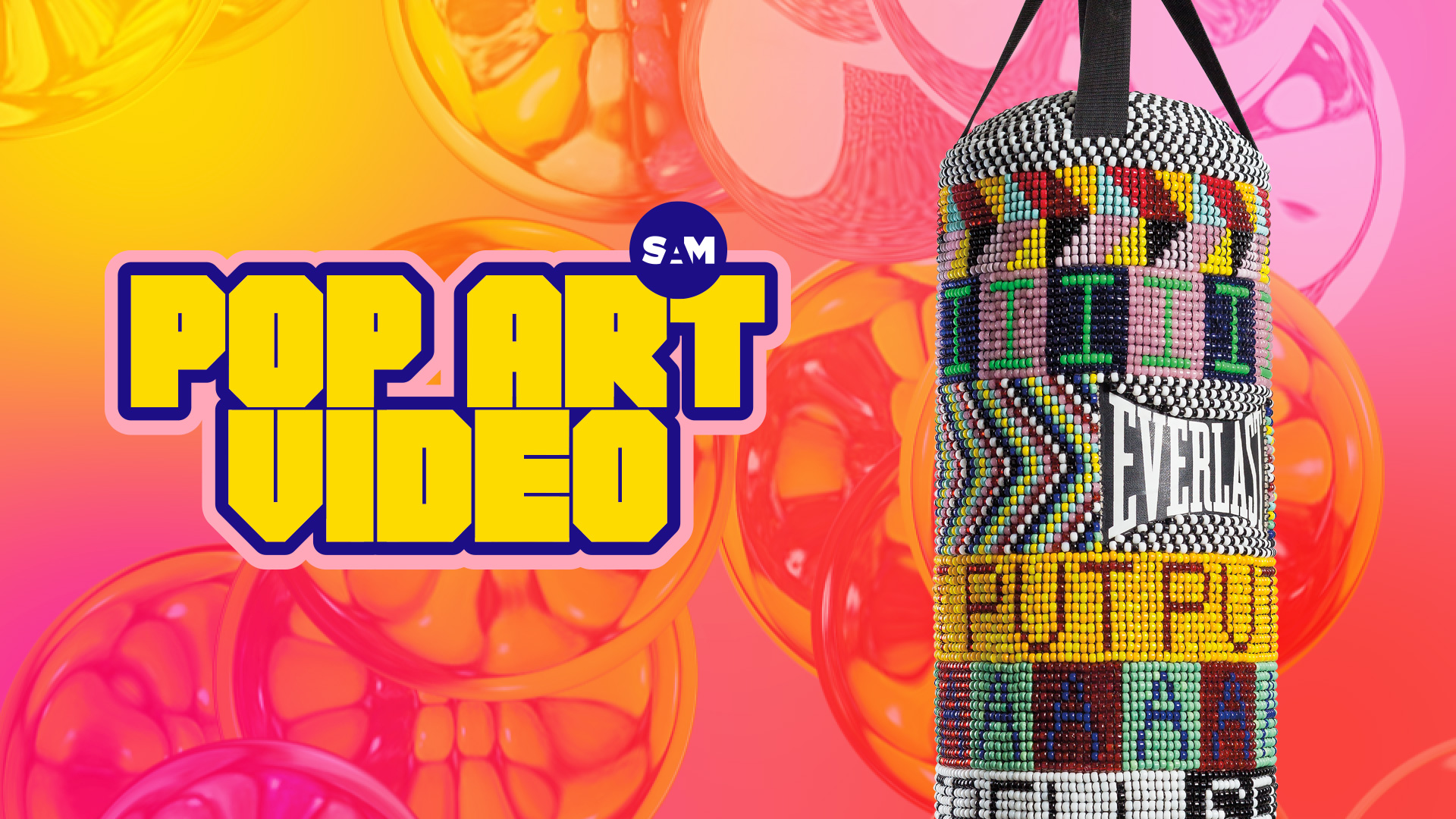 How many Everlast punching bags has Jeffrey Gibson turned into hanging sculptures? What number did Nina Simone's "I Put a Spell on You" reach on the Billboard chart? What do these two things have to do with each other? Visit Jeffrey Gibson: Like a Hammer and find out before it closes May 12!
Jeffrey Gibson: Like a Hammer is a major museum exhibition presenting a significant selection of this contemporary artist's exuberant artwork created since 2011. Gibson's complex work reflects varied influences, including fashion and design, abstract painting, queer identity, popular music, and the materials and aesthetics of Native American cultures. The more than 65 works on view include beaded punching bags, figures and wall hangings, abstract geometric paintings on rawhide and canvas, performance video, and a new multimedia installation.