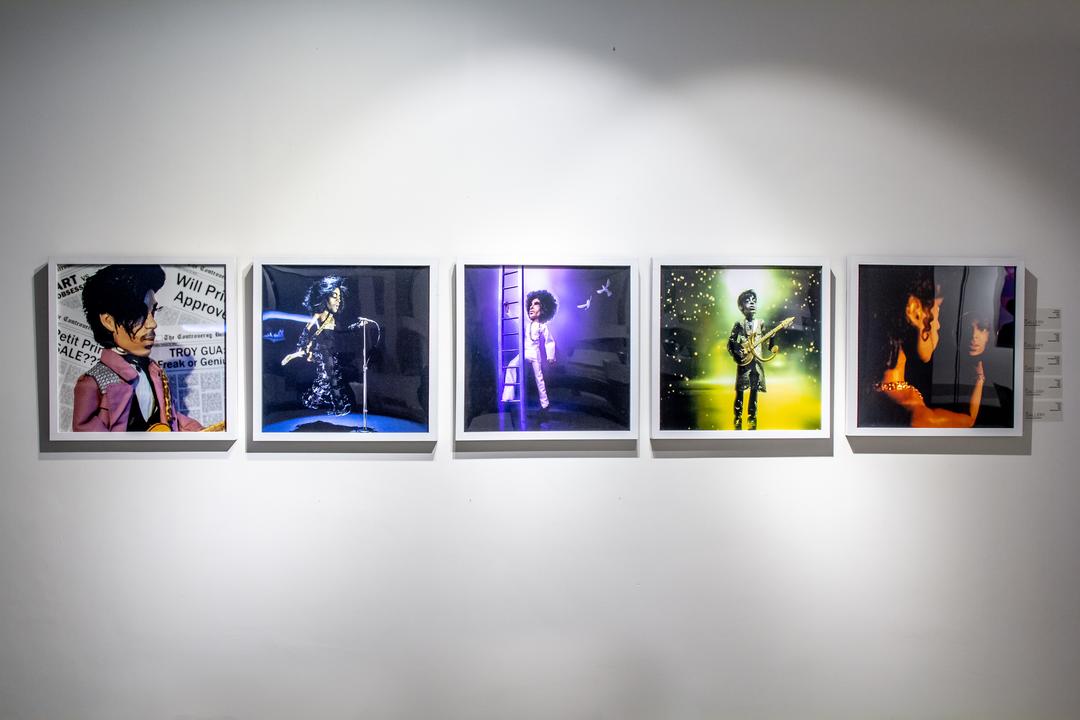 SAM News
Crosscut's Brangien Davis talks with artist Troy Gua—a SAM Gallery favorite!—about his devotion to depicting Prince (you have GOT to see the closet of tiny Prince outfits). Gua's work is now on view in Prince from Minneapolis at MoPOP and Le Petit Prince at SAM's TASTE Café.
There's four more selections in SAM's British Comedy Classics film series, with a gem being screened every Thursday. The Stranger continues to include the series in their round-up of "Movies Worth Watching in Seattle."
Local News
The Stranger's Jasmyne Keimig on Mari Nagaoka's solo show at The Factory, Honey, which features large-scale portraits of queer people within the artist's community—rendered in ballpoint pen.
Terry Furchgott solo show, Intimate Interiors: Women at Home, is now on view at Harris Harvey Gallery; Real Change's Lisa Edge talks with the artist about her work depicting women comfortable in their domestic solitude.
The Seattle Times' Crystal Paul talks with Seattle legend Valerie Curtis-Newton on her direction of the upcoming Seattle Rep play, Nina Simone: Four Women, which imagines a meeting of the four women from Simone's song.
"I found that in making plays, I get to make community and it can be different kinds of community. But that's the thing ultimately, to get people to talk about important and difficult issues, by entertaining them and then provoking them."
Inter/National News
Homecoming, the documentary directed and everything-ed by Beyoncé, hit Netflix this week; the New York Times' Aisha Harris says the artist "puts herself directly in conversation with voices from black American history."
The Guggenheim's groundbreaking Hilma af Klint exhibition closes next Tuesday. Artnet's Ben Davis reports that the show's over 600,000 visitors has made it the museum's most-attended exhibition of all time.
Notre-Dame Cathedral caught fire this week; here's Steven Erlanger on the historical site's many meanings. And donations skyrocketed for three Black churches destroyed by arson after a signal boost from Yashar Ali.
"It's universal, Western, religious, literary and cultural, and that's what makes it different from any other object. It's the whole spectrum from the trivial to the transcendent, the sacred to the profane."
And Finally
– Rachel Eggers, SAM Manager of Public Relations
Image: Installation view of "SAM Gallery Presents: Troy Gua's Le Petit Prince At TASTE," photo: Natali Wiseman.