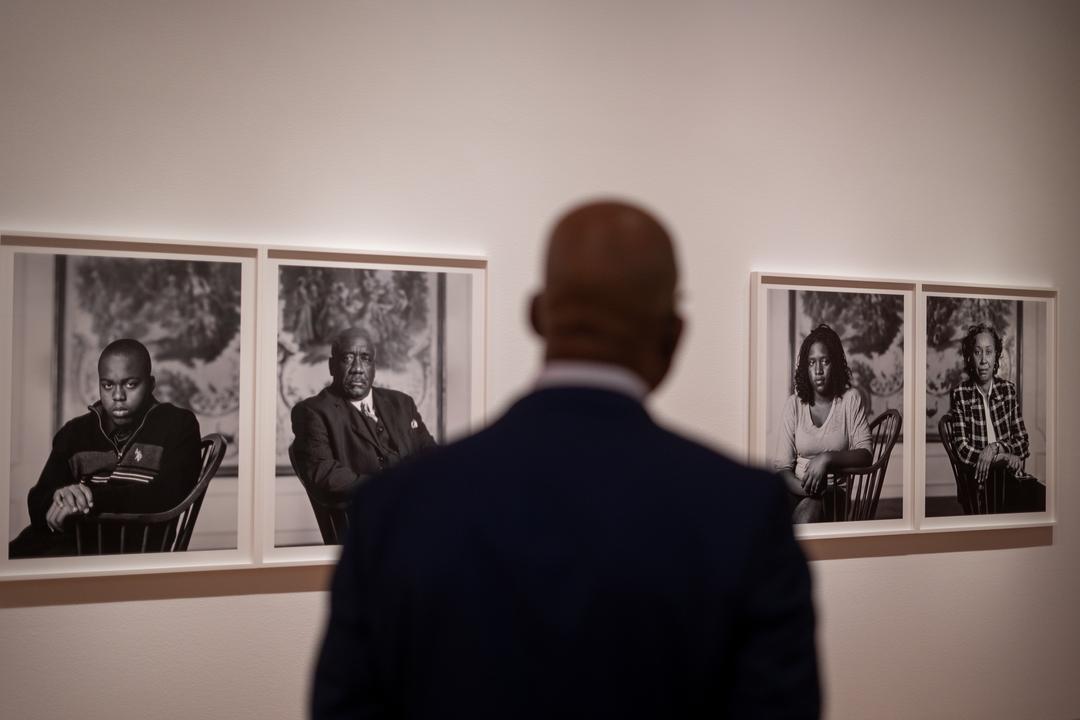 SAM News
"Blockbuster photography": Crosscut's Margo Vansynghel appears on KUOW to share some arts picks, including Dawoud Bey & Carrie Mae Weems: In Dialogue, which opened last week at SAM.
"There's a lot of variety… you'll see portraits, you'll see really cool street photography—which is among my favorites—but also really solemn landscapes and more conceptual works made from the 1970s to today."
"Give experiences, not things": We couldn't have said it better. Seattle's Child recommends memberships to buy as gifts this season, including a Seattle Art Museum membership, which you can score at a 20% discount through November 28.
Local News
For the Seattle's Times' holiday events coverage, here's Jerald Pierce with "6 exhibitions featuring WA-based artists to catch in December 2022."
The Stranger's Matt Baume on the 5th Avenue Theatre's First Draft program, whose goal is to "nurture theater arts in previously-overlooked communities."
"Meet the Chehalis artist weaving a new Native narrative," invites Crosscut's Margo Vansynghel in her article on Seattle-based photographer Selena Kearney's curatorial debut.
"'A gallery wall is not their primary destination,' Kearney says about the blankets, which hang on rods all around her during a recent gallery visit. 'These are made for ceremony and transformation. When you put a blanket on, you transform into something else.'"
Inter/National News
Via Artnet's Sarah Cascone: "Artist Paul Rucker Has Received $2 Million in Grants to Open a Permanent Museum About the History of Racism in the U.S." The space, called Cary Forward, will be in Richmond, Virginia; the artist worked and showed art in Seattle for many years.
Daniel Cassady for ARTnews on the announcement by the Fondation Giacometti that they plan to open a museum dedicated to Alberto Giacometti in Paris in 2026. Housed at the under-renovation Invalides train station, it will also include a school.
Joe Coscarelli for the New York Times on the rebirth of Luna Luna, a "long-lost art carnival" that's being brought back to life thanks in large part to the rapper Drake and his DreamCrew.
"In his typically lyrical telling, [Luna Luna creator André] Heller compared DreamCrew swooping in to 'when you promise your child a swimming pool and then somebody comes and is like, 'Wouldn't you like to have the Mediterranean Sea?'"
And Finally
For those who can't make it to NYC: A virtual tour of The Tudors at the Met. 
– Rachel Eggers, SAM Associate Director of Public Relations
Photo: Chloe Collyer.