Muse/News: The art of Mingei, Kusama lost and found, and background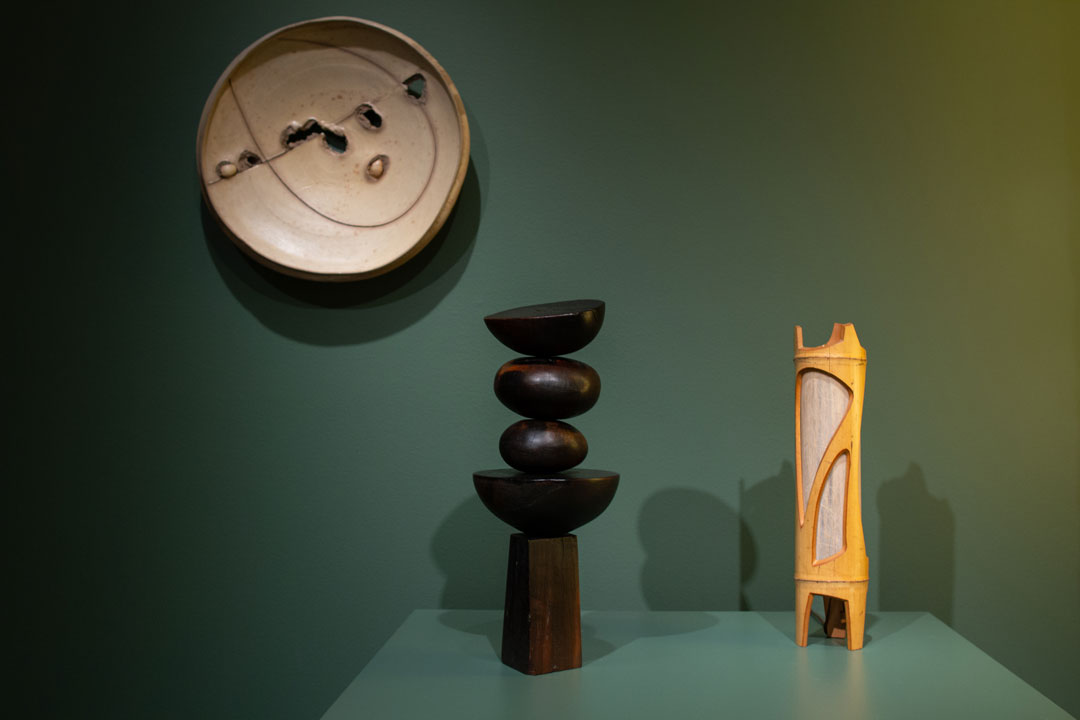 SAM News
The Crosscut team features chill events that will help you escape the hubbub of the holidays, including a silent disco party, a bonsai solstice, and a new SAM installation of elevated craftworks, Exceptionally Ordinary: Mingei 1920–2020.
The Seattle Review of Books is asking local luminaries, "if you could give everyone in Seattle one book as a gift this holiday season, what book would you choose and why?" Here are selections from Amada Cruz, SAM's Illsley Ball Nordstrom Director and CEO.
Local News
After 40 years, the Pike Place newsstand is closing. Your final chance to buy a magazine, a pack of gum, or a tote is December 31.
Moira Macdonald and Bethany Jean Clement of the Seattle Times take their "Dinner at a Movie" series to the ballet. Mentioned: mouse cookies, orange-flame tutus, and all the adorable children in bows.
Go see Paul Rucker's Forever at Greg Kucera before it closes on Saturday. The Stranger's Jasmyne Keimig wrote about this "compelling" show of 15 "commemorative stamps" that feature the faces of Civil Rights-era figures.
"While remembering people like Pratt or Mississippi activist Medgar Evers by erecting a bronze statue or naming a park after them is also meaningful and important, there's something about the domesticity and "everyday-ness" of a face on a stamp that's just as appealing. It carries emotional power."
Inter/National News
Researchers from University College London (UCL) studying aging found that "people who engaged in the arts more frequently had a 31% lower risk of dying early when compared to those who didn't."
The "inside-out" trend continues: Nina Siegal for the New York Times on Rotterdam's Boijmans van Beuningen Museum and its forthcoming "Depot," which will house completely open-to-the-public collection storage.
The Smithsonian American Art Museum found four small paintings by Yayoi Kusama in a manila envelope. Can you imagine?!
"I got an email saying 'You need to come look at this right now!'" said [Melissa] Ho in a phone conversation.
And Finally
Whatever you celebrate, don't forget your background singers.
– Rachel Eggers, SAM Associate Director of Public Relations
Image: Installation view Exceptionally Ordinary: Mingei 1920–2020, Seattle Art Museum, 2019, photo: Nina Dubinsky.