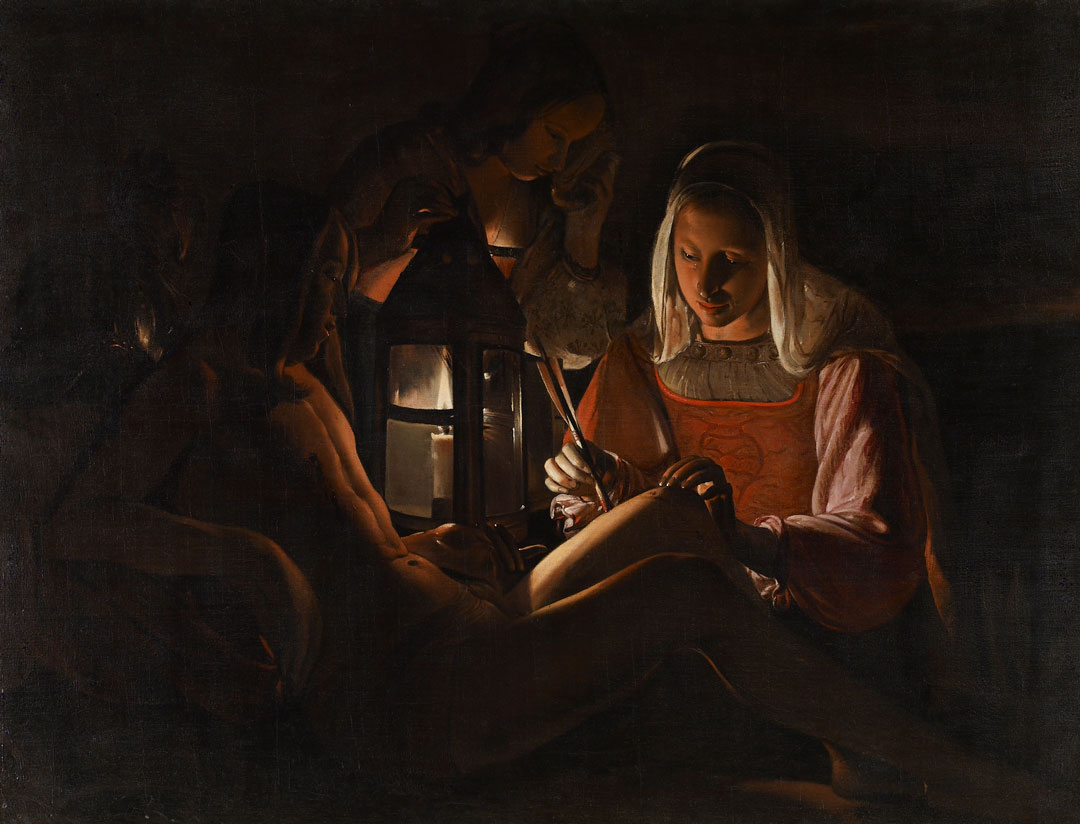 SAM News
Stay Home with SAM continues to inspire. We're getting bewitched with Korean artist Jung Yeondoo, looking to the helpers with a 19th century Japanese fireman's coat, and walking towards the light with Seattle artist Barbara Earl Thomas. Scroll, listen, and make to your heart's content.
Seattle Magazine's Ariel Shearer is "foraging for hope," sharing resources and efforts to keep connected, including Stay Home with SAM.
CAA News shared this thought-provoking review of Boundless: Stories of Asian Art by Christina Yuen Zi Chung.
"There is a special delight in discovering that what seems to be a premodern piece was in fact created in the 2000s, and what looks to be a contemporary work was in fact created centuries prior. Asia is pulled from the shadows of essentializing stereotypes and refashioned as a multidimensional entity that is in dialogue with the past instead of being confined to tradition."
Local News
The Stranger is sharing a waterfall of poetry, encouraging you to "Take a Break and Read a F***ing Poem." We recently enjoyed Natalie Diaz's It Was the Animals.
Seattle Met's Stefan Milne interviews Jon Mooallem about his new book, This Is Chance!, which may offer some hope about how communities can respond to crisis.
Crosscut's Brangien Davis does a very convincing and rather moving digital art walk, in lieu of what would have been First Thursday in Pioneer Square.
"Remember art walks? Wandering the crowded sidewalks, packing into small galleries for popular shows, hugging an old friend upon a chance encounter?"
Inter/National News
Artforum and Bookforum both launched their latest issues online—entirely for free. Happy reading.
#IAmNotAVirus: PBS News Hour interviews Korean-Swedish artist Lisa Wool-Rim Sjöblom on her single-panel comics addressing the influx of anti-Asian racism.
The New York Times explores the special role filled by Los Angeles' Underground Museum, which was also about to open a show of work by its founder Noah Davis.
"What is it — artist project, kunsthalle, community hub, pop-up museum?" Mr. [Glenn] Ligon said. "It has a spirit and energy unlike other art spaces I've ever been to and once I was there I wanted to be part of it, even though I wasn't sure what 'it' was."
And Finally
A playlist for when there ain't no sunshine. RIP Bill Withers.
– Rachel Eggers, SAM Associate Director of Public Relations
Image: Saint Sebastian Tended by Saint Irene, ca. 1638-39, Georges de La Tour and Studio, oil on canvas, 42 x 55 7/8 in., Gift of Richard and Elizabeth Hedreen in honor of Mimi Gardner Gates, 2008.67
Stay Home with SAM is supported in part by