Join SAM May 5 for March to the Center of the Earth: Community Night Out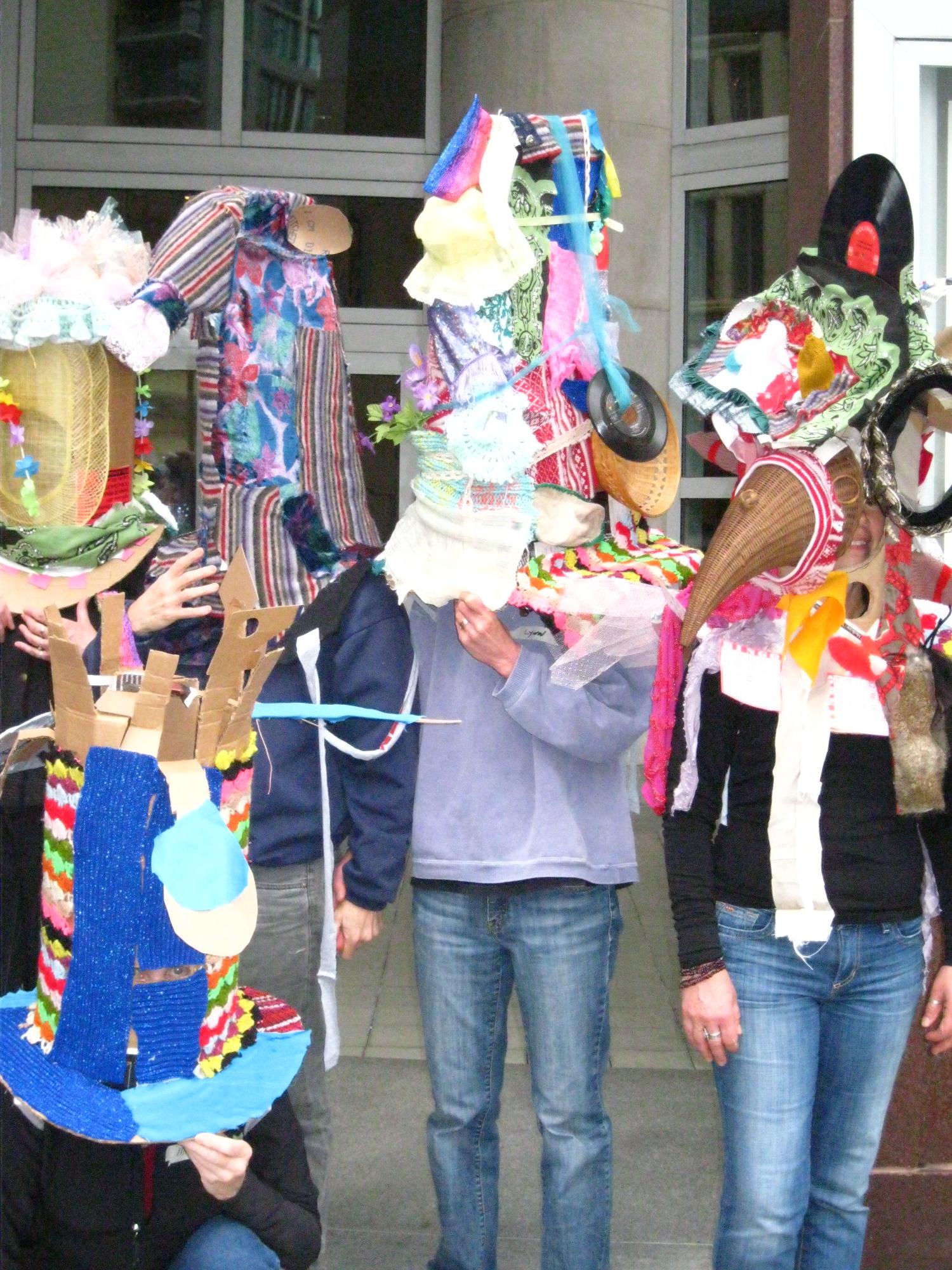 Create it, and parade it! Get your masquerade on during SAM's special evening celebration, March to the Center of the Earth: Community Night Out. Bring a crafty costume or come early to SAM and create your own wearable art in the Chase Open Studio.
Community Night Out kicks off with a 5:30 pm procession that starts at Hammering Man at SAM Downtown, winds down 1st Avenue and returns to the museum for a night of free live performances, drop-in art making, tours and an onsite Soundsuit performance. That night is First Thursday so admission to SAM and the Nick Cave exhibition is FREE.
Food trucks and a cash bar will provide snacks and refreshments. Bring your students, friends, parents, kids, neighbors, fellow artists and crafters—there will be something there for everyone!
Event Highlights Include:
5:30 pm: Parade it! Procession leaves from Hammering Man at 1st Avenue and University Street. Follow the flags down 1st Avenue.
6 pm: Seattle Public Schools Naramore 2011 Middle and High School Art Show Reception
7 pm: Tour of Nick Cave: Meet Me at the Center of the Earth.
8 pm: Special on-site Soundsuit performance featuring Spectrum Dance Theater.
All Night Long: All ages art-making activities, music by DJ Riz, live performances, photo booth sponsored by Youth in Focus, in-gallery activities, face painting and more!
Click here to RSVP for this extraordinary event, and you'll get exclusive event updates.
Photo credit: Annie McHugh. Participants in a recent SAM Creates workshop created a wearable work of art inspired by Nick Cave's Soundsuits using paper mâché and found materials. We hope to see them at Community Night Out!