Muse/News: Paintings in the flesh, tiny doors, and art-loving Cookie Monster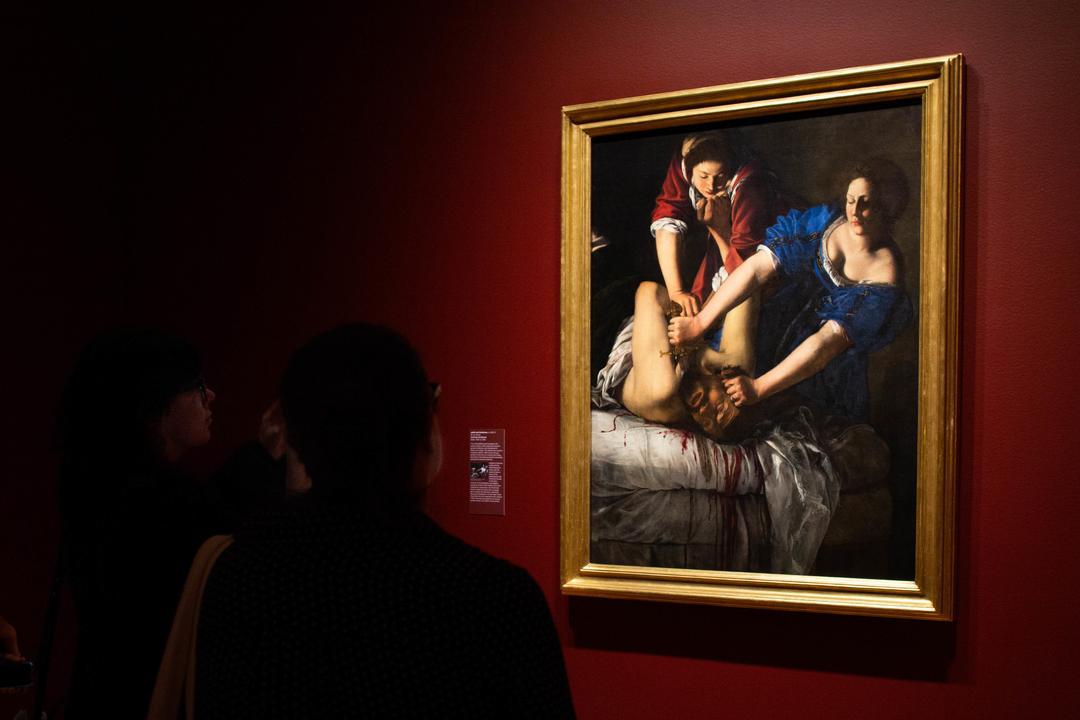 SAM News
Flesh and Blood: Masterpieces from the Capodimonte Museum was featured in the most recent issue of the Stranger; in her piece, Jasmyne Keimig zooms in on the "gruesome beheading" depicted in Artemisia Gentileschi's Judith and Holofernes.
"And there's something else about being close to it, the actual object, which Gentileschi made with her own hands, just as Judith carried out Holofernes's death with her hands. A Google image search doesn't cut it. The power of the painting—and the perspective given through it—must be experienced in the flesh."
And local journalist Greg Scruggs previewed the Asian Art Museum project for architecture outlet Metropolis.
"There's a lot that the visitor can't see that is just as important: all the infrastructure that makes this historic jewel a thoroughly modern museum, equipped to safely display delicate artworks," [SAM Director and CEO Amada] Cruz said. "The reimagined building will allow us to better fulfill our mission to connect visitors to the art and cultures of Asia."
Local News
Gabriel Campanario, AKA Seattle Sketcher, finds the most recent "tiny door" from street artist Mows510, along the Fremont Bridge.
Margo Vansynghel debuts as an official Crosscut writer covering arts and culture with this look at the pushback from some in the film community to Seattle City Hall's new "creative economy" strategy.
The Stranger's Rich Smith reviews Pacific Northwest Ballet's Locally Sourced, which closed this past weekend. He mostly loved it.
"It was all a liiiiittle on the corny side, I must admit, but it was hard not to get swept up in this impressive celebration of our green-gothic corner of the world."
Inter/National News
The Feminist Art Coalition will "promote feminist art exhibitions, performances, and programs around the country ahead of the 2020 presidential election." SAM is participating in this online effort.
ARTnews announced that Ashley James has been hired as associate curator of contemporary art at the Guggenheim Museum. She is the first Black curator hired to the museum's staff.
French-Chinese cultural collaborations continue with the announcement of a new museum opening in Beijing in 2020, focusing on Picasso and Giacometti.
"[An earlier show] also unveiled an important new body of research revealing an unknown relationship between the two artists, who first met in the early 1930s and, despite having a 20-year age difference, formed a strong bond, writing to each other often about their artistic creations and arguing over the return of realism after World War II."
And Finally
Cookie Monster is . . . one of us.
– Rachel Eggers, SAM Associate Director of Public Relations
Image: Installation view Flesh and Blood: Italian Masterpieces from the Capodimonte Museum, Seattle Art Museum, 2019, photo: Natali Wiseman.