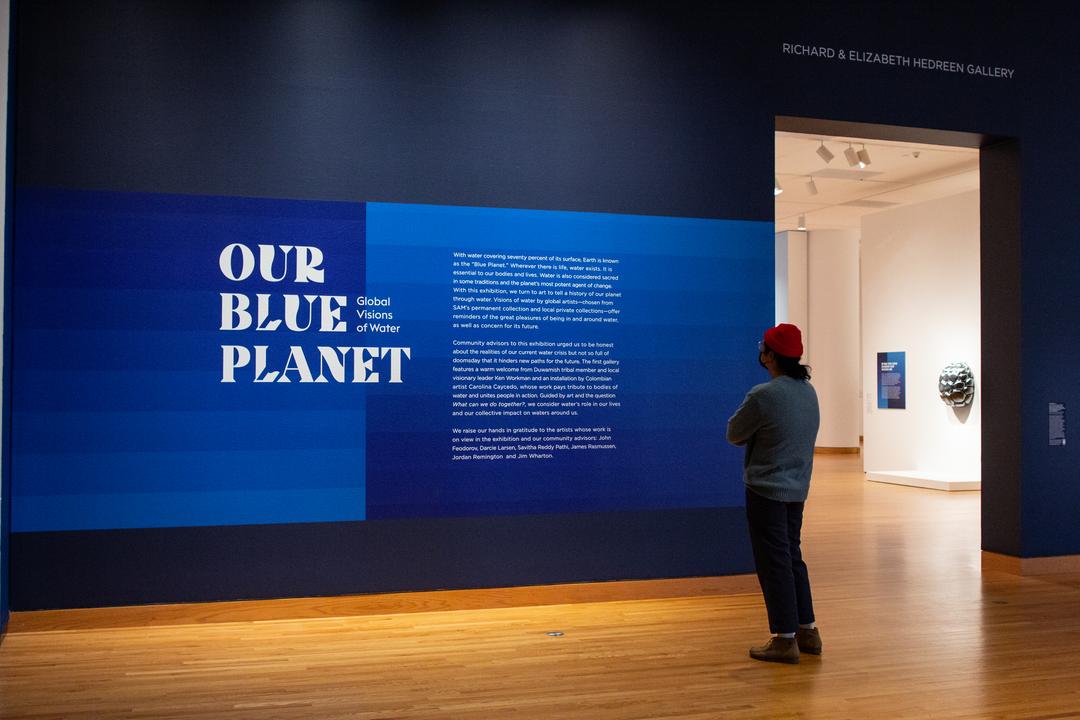 SAM News
Our Blue Planet: Global Visions of Water is now overflowing at SAM! Seattle Met includes the exhibition on their list of things to do in Seattle right now. Also, the wonderful librarians at Seattle Public Library created a reading list related to the themes of Our Blue Planet. Speaking of SPL: Curiocity shared that the Seattle Art Museum and the Seattle Asian Art Museum are among the new partners for its Museum Pass program.
Dan Allen for NBC Out has "13 LGBTQ art shows worth traveling for this spring," including SAM's solo exhibition for Knight | Lawrence Prize-winner Lauren Halsey.
Seattle's Child matches up 27 children's books with local outings; SAM is recommended alongside My Museum by Joanne Liu as a way to introduce "the idea of how art shows up in our daily lives."
Local News
The Stranger's Jas Keimig visits Great Jones Gallery, the new Capitol Hill venture from Timothy Rysdyke and Leah St. Lawrence.
Robert Horton for Crosscut on documentarian Jean Walkinshaw, who "finally gets her due" with an online archive.
Sierra Starks for the Seattle Times reports that the Panama Hotel, already a historic landmark, may be on its way to becoming a museum. This story is a part of "A1 Revisited," a new series that interrogates their past coverage of events; they begin with their 1942 coverage of the forced removal of Japanese Americans from Bainbridge Island.
"I think the hotel [as a museum] has the opportunity to somehow unveil or interpret the former Japantown area and the vibrancy that it used to have, leading all the way up to 1942," [Karen] Yoshitomi said. "It provides the stage for all these other stories to be told."
Inter/National News
Artnet's Sarah Cascone with "10 Essential New Books on Women Artists to Add to Your Bookshelf Now."
The Art Newspaper is out with its annual report on attendance figures and trends for museums across the world.
The New York Times' Siddhartha Mitter heads to the US-Mexico border to meet with the curators and artists of the forthcoming annual survey of American art, the Whitney Biennial.
"To look at American art — and thus America — they sensed there was value in stepping just outside. The generative alchemy of a border town might offer clues for fresh thinking about other divisions: between racial or gender categories, the material and the spiritual worlds, the living and the dead."
And Finally
Many things happened at the 2022 Oscars! Let's…just look at the outfits.
– Rachel Eggers, SAM Associate Director of Public Relations
Image: Natali Wiseman.