Books on Costume from the Bullitt Library: Peasant Dress Illustrations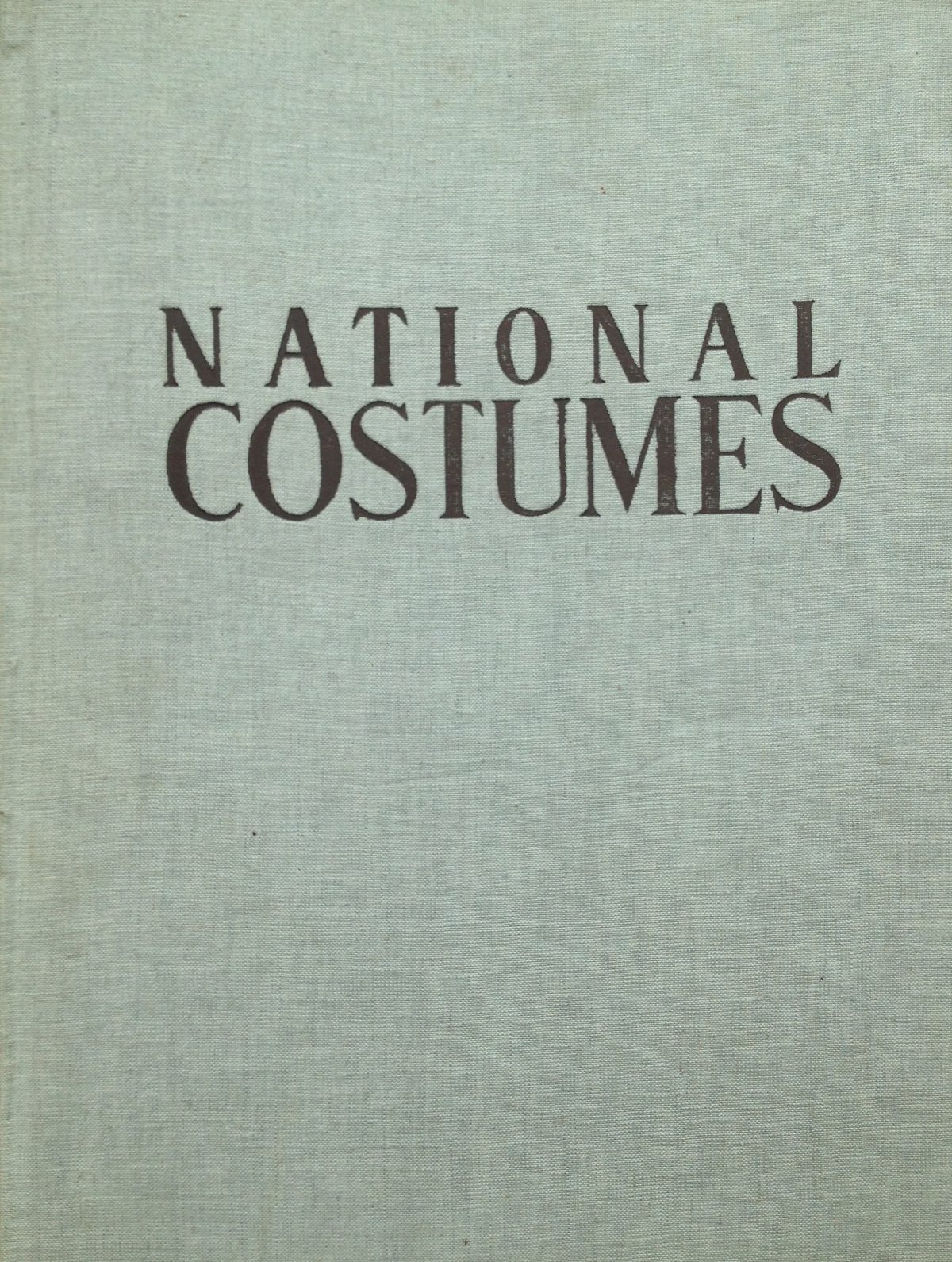 The special exhibition, Future Beauty: 30 Years of Japanese Fashion, gives us an opportunity to look at notable books on costume from our own library collected during our eighty-year history. The original SAM Library was founded in 1933, in conjunction with the opening of the Seattle Art Museum. Some examples on view now at the Dorothy Stimson Bullitt Library were collected early on as typical art historical research material, but with time and a growing appreciation for earlier printing, illustration and binding methods, these works have now achieved rare and "important" status.
One such treasure is National Costumes: Austria, Hungary, Poland, Czechoslovakia – a book not available in any other library on the West Coast 1. It was published in 1939 by the Hyperion Press, Paris, printed in Brussels and is a great example of outstanding illustration with large, full-color lithographic prints designed by E. Lepage-Medvey (French, active early 20th century).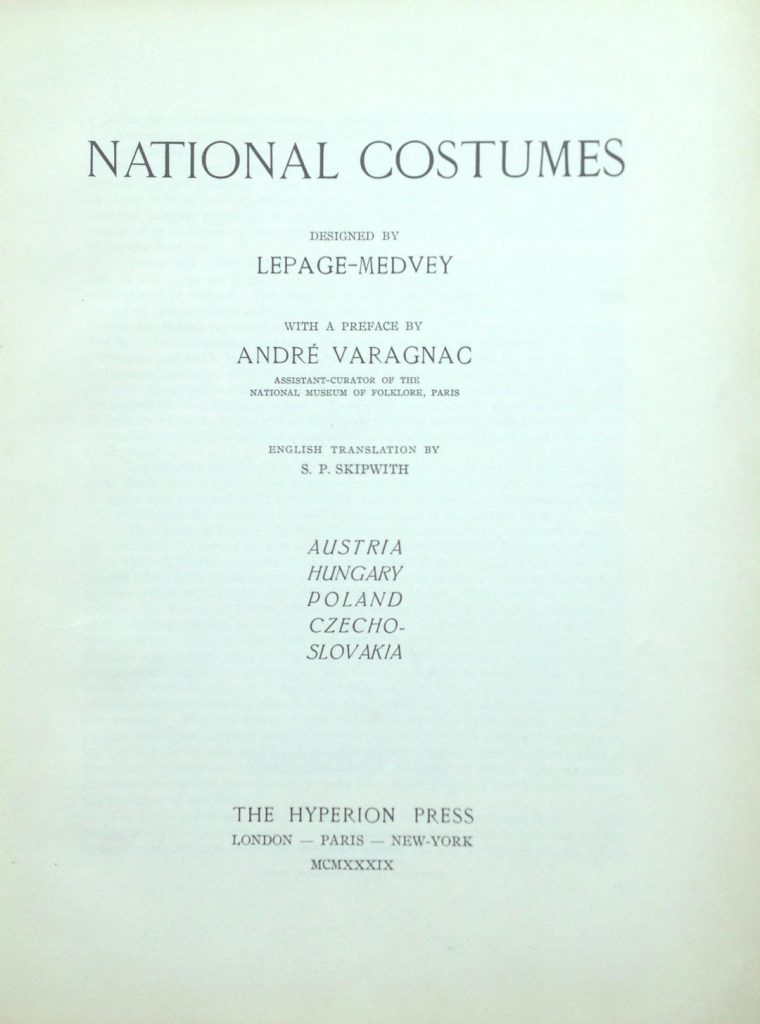 Noting the hardships experienced in this region of Europe at the time — it was, of course, the middle of a World War — art historian André Varagnac (French, 1894–1983) fully appreciates the beauty relayed in the Lepage-Medvey's illustrations and the sublime nature of everyday objects, like traditional peasant dress:
[With the war,] everything appears to be upset from beginning to end. And yet it turns out that in the pictures representing traditional costume nothing be changed. The creator of these drawings has aimed at opening our eyes… Present day fashion has seized on this peasant aestheticism, which is so often unconscious. And so, in turning towards that form of existence, the artist has come upon what is most permanent and stable in humanity.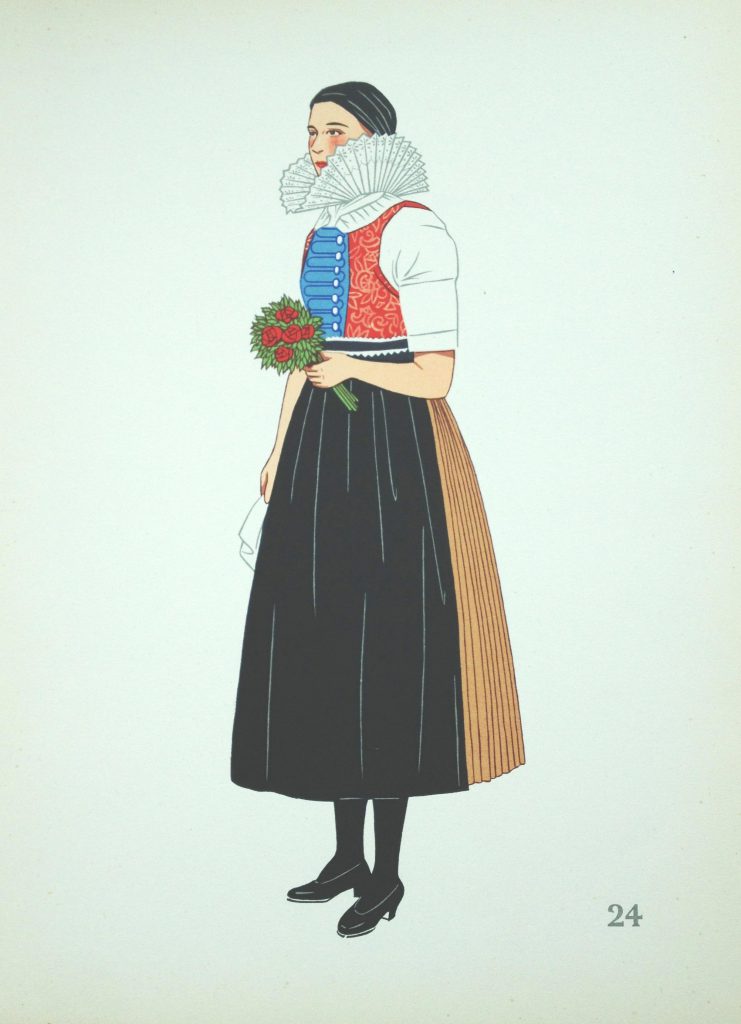 Come see these and other works from the Dorothy Stimson Bullitt's collections on the 5th floor, Seattle Art Museum (South/Venturi Building), Wednesday through Friday 10am – 4pm. Learn more here.
– Traci Timmons, Librarian, Dorothy Stimson Bullitt Library
1 According to WorldCat, the world's largest network of library content and services.
Top photo: Cover of National Costumes: Austria, Hungary, Poland, Czechoslovakia. Tan cloth on boards, brown stamped lettering, first edition.