#SAMPhotoClub Family & Community Spotlight: Chloe Collyer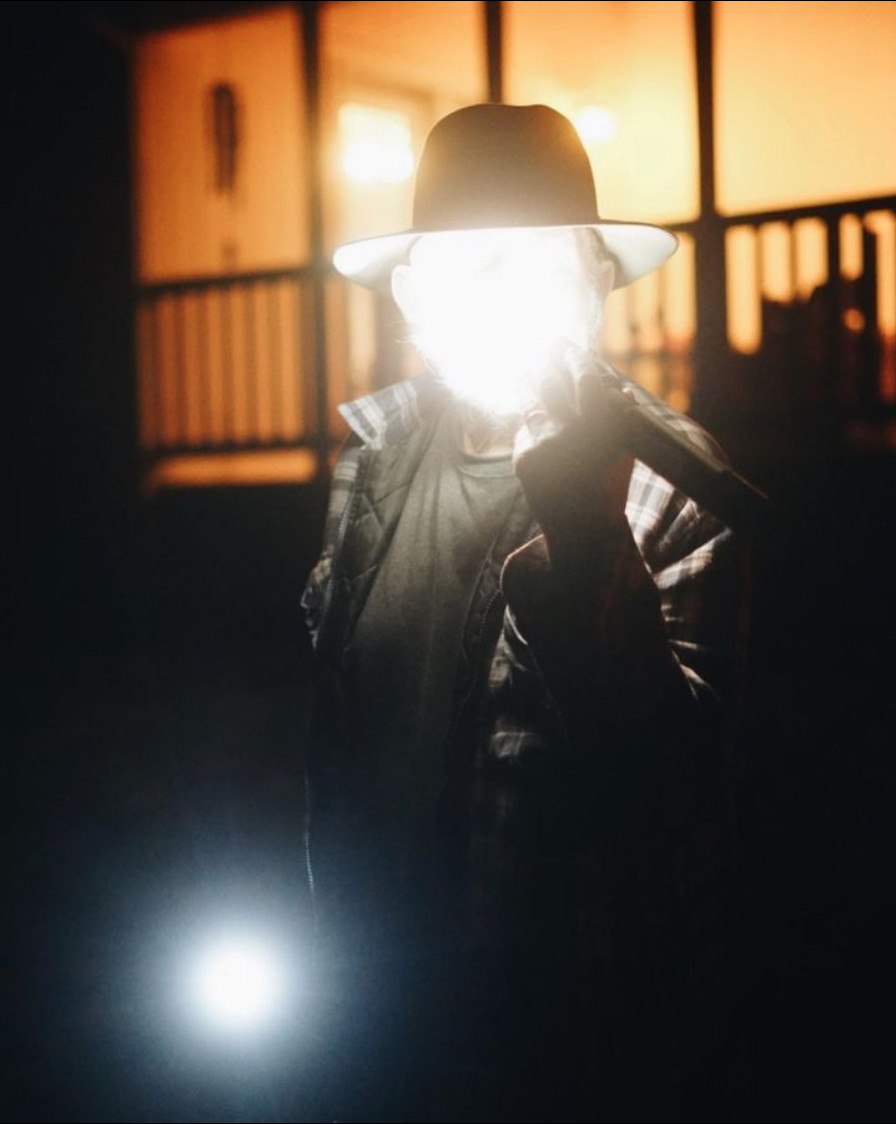 The third theme of SAM Photo Club is in full swing! With Dawoud Bey & Carrie Mae Weems: In Dialogue closing at SAM on Sunday, January 22, we're now accepting photo submissions to the final of three defining motifs of these legendary photographers' artistic careers: family & community.
As inspiration to post your own photo and join SAM Photo Club, we're spotlighting some of the family & community photos taken by SAM's two staff photographers: Chloe Collyer and Alborz Kamalizad. Outside of photographing all SAM events, exhibitions, installations, programs, and more, they're also working professionals. Scroll down to browse through a few photos taken by Chloe of their family and community and learn which of Dawoud Bey's photographs on view in SAM's exhibition inspires them the most!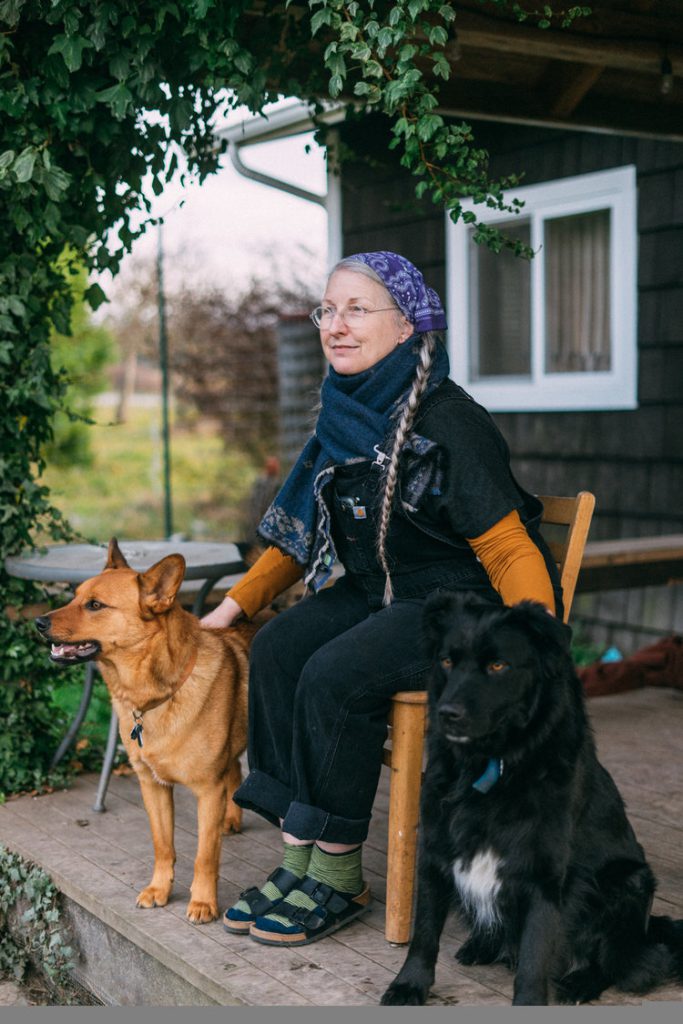 Mom and Dogs, 2016
My family is a jumble of genetic relations and adopted relatives. I was raised by my biological mother and her parents, all four of us born and raised in Seattle, WA. My grandparents are Maddog and Robyn Collyer; two animals that probably shouldn't nest together but somehow find a balance. My grandad is a funny prankster, a songwriter who plays piano, bass, guitar and for some reason collects flashlights. My grandma is a soft spoken Jeopardy genius and angelic in every way.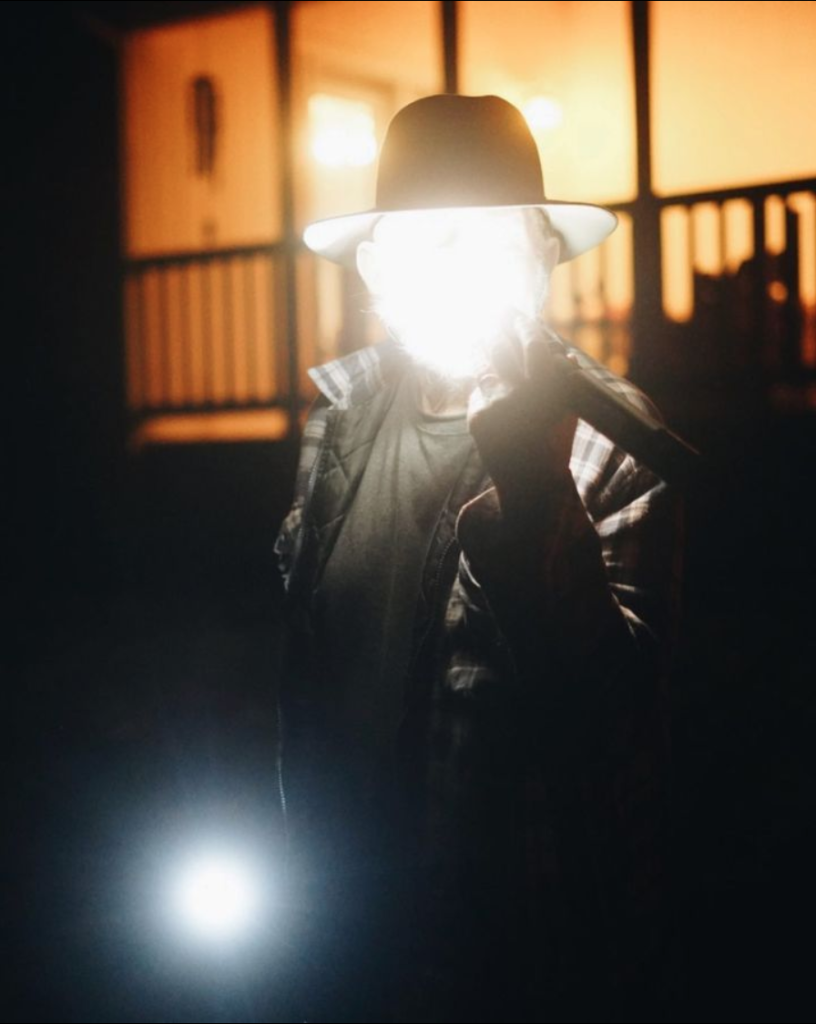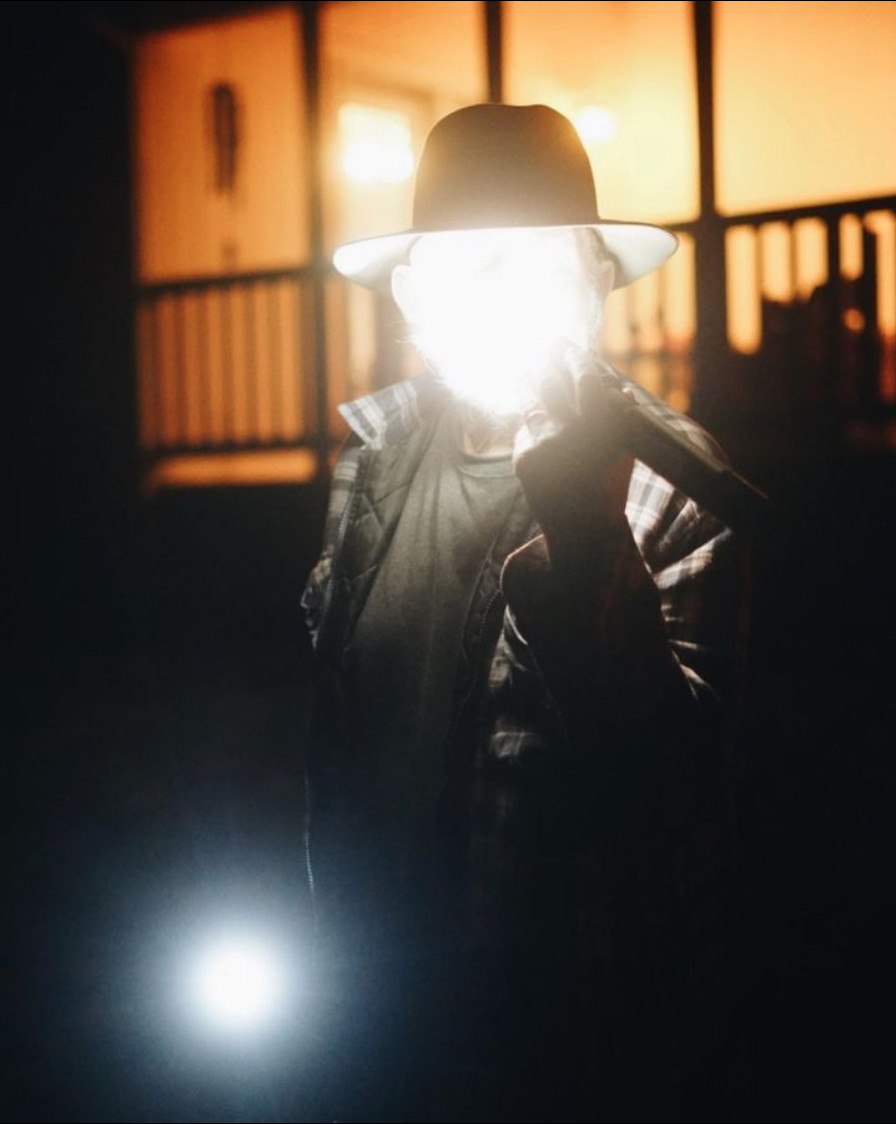 Maddog at Night, 2019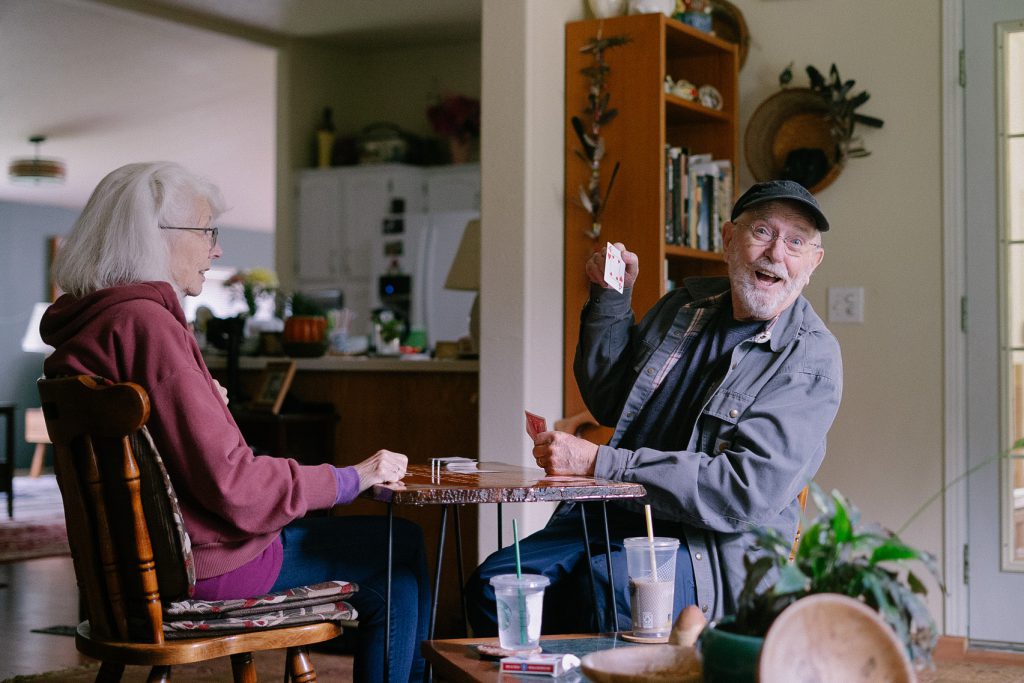 Cribbage with Grandparents, 2022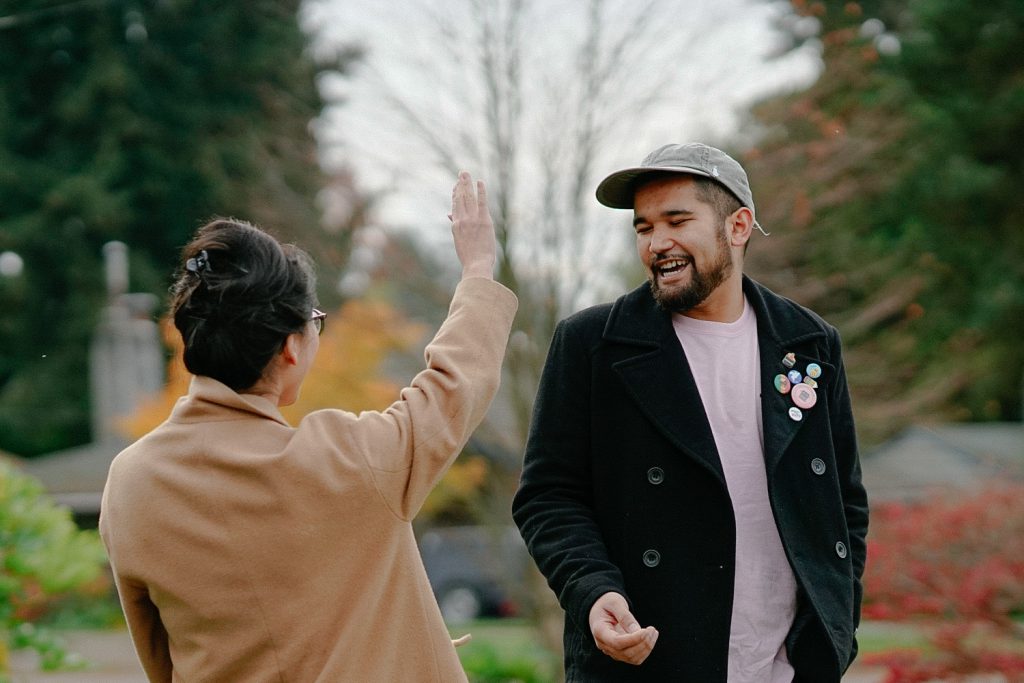 Friends in Laughter, 2022
My oldest friend is my godbrother Ardent has been by my side since sixth grade. We are stuck together for life. He is my most reliable comedian, hype man and supporter over the years.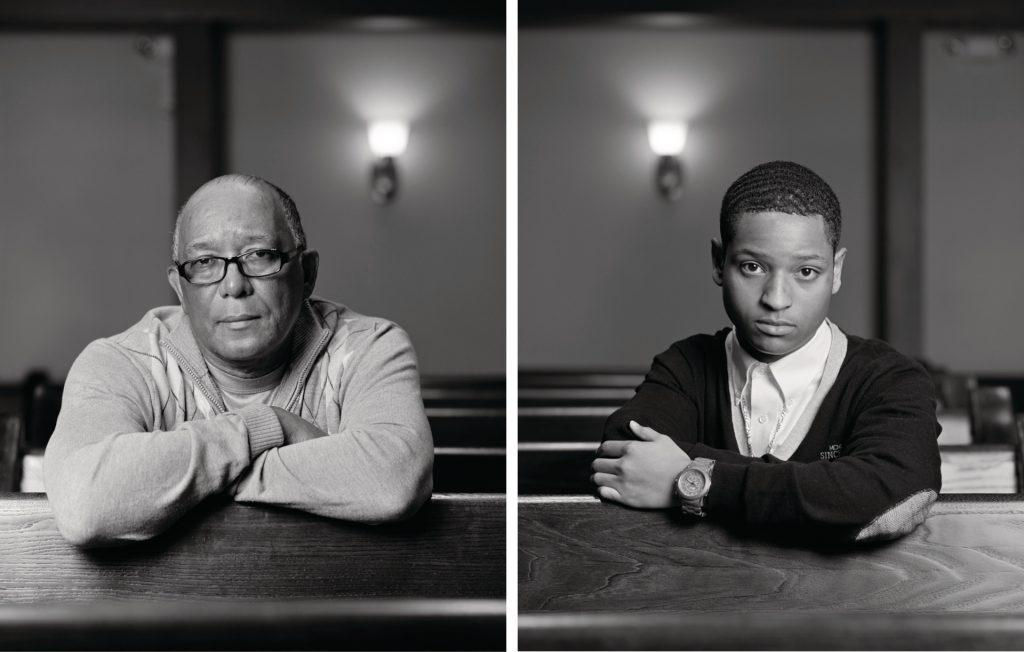 The Birmingham Project: Wallace Simmons and Eric Allums, 2012
Another symmetrically balanced image from Bey, this time balancing two generations of the African American community in a mirrored image. The poses match, the light source reversed in each side of the diptych. It's a timeless, solemn memorial to the loss of young life in Birmingham 1963. It's one of my favorite images of all time.
Chloe Collyer (they/them) is a photographer, journalist, and fifth-generation Seattle resident whose work is deeply connected to the history and communities of the Pacific Northwest. A natural born documentarian, their toolkit includes 15+ years behind the camera, an associate's degree in commercial photography, and seven years of experience working as a photojournalist and photo editor. In addition to working as a staff photographer at the Seattle Art Museum, Chloe also teaches photography at Youth in Focus and Photo Center Northwest, and has had their work featured in The New York Times, Bloomberg Business, NPR, Buzzfeed, Real Change, Crosscut, and more.
Join #SAMPhotoClub by sharing your own family & community photography on Instagram and tagging us before January 20. Every week, we'll share a few of the photographs we've been tagged in on our Instagram Stories.
– Lily Hansen, SAM Marketing Content Creator
Photo Credit: The Birmingham Project: Wallace Simmons and Eric Allums, 2012, Dawoud Bey, American, born 1953, archival pigment prints mounted to dibond, 40 x 64 inches (two separate 40 x 32 inch photographs), © Dawoud Bey, courtesy of Stephen Daiter Gallery.