Hello, 2023! A Sneak Peek at SAM's Exciting Year Ahead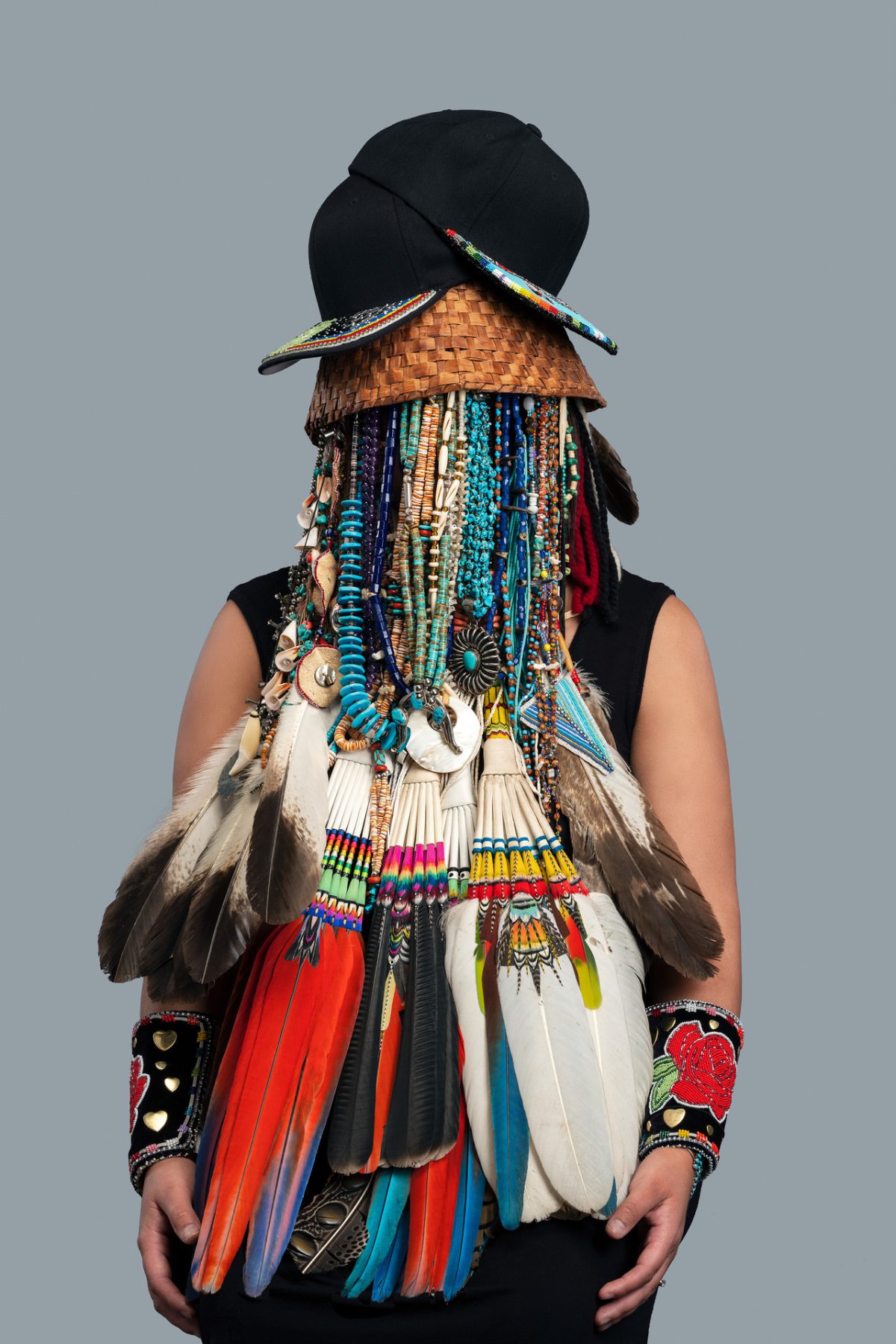 The new year brings new art… and lots of it! We're so looking forward to an entire calendar's worth of must-see exhibitions across all three of our dynamic locations and can't keep it to ourselves any longer. Read below for a sneak preview of what's to come at SAM over the next twelve months!
"There will be something for everyone at SAM in 2023," says José Carlos Diaz, SAM Susan Brotman Deputy Director for Art. "The exhibition schedule includes rich displays from the museum's collection as well as a global array of dynamic art and programming from places such as Indonesia, Ghana, Japan, and right here in the Pacific Northwest region. 2023 welcomes not only a new year but also the 90th anniversary of SAM, which first opened to the public in June 1933."
Kicking off the year, SAM's modern and contemporary galleries now play host to Reverberations: Contemporary Art and Modern Classics. This array of art spotlights recent acquisitions and includes many works going on view for the first time. With works by artists such as Andy Warhol, Joan Mitchell, Mark Rothko, and Ruth Asawa, contemporary artists Senga Nengudi, Laura Aguilar, and Mickalene Thomas, and emerging artists Dana Claxton, Woody de Othello, Naama Tsabar, and Rashid Johnson, this collection installation explores the idea of ongoing artistic exchange. Many of the works on view are by artists of color and many are by women artists, reflecting the museum's ongoing commitment to diversifying the collection and the perspectives we present.
On March 9, SAM will open Ikat: A World of Compelling Cloth, presenting an immersive exploration of the complex textile created in regions around the globe. The exhibition will feature over 100 textiles made from the 12th century to the present including kimonos, furnishings, robes, and other cloths from Africa, Asia, Europe, and the Americas. A large-scale installation by contemporary artists Roland and Chinami Ricketts that offers the experience of walking into an ikat will also be on view.
Summer brings Soul of Black Folks, an exciting touring exhibition and the Seattle debut of Ghanian artist Amoako Boafo (b. 1984). One of the most influential artistic voices of his generation, Boafo is known for vibrant portraits that center on Black subjectivity, Black joy, the Black gaze, and radical care. Co-organized by the Museum of the African Diaspora (MoAD) and Contemporary Arts Museum Houston, Soul of Black Folks will present over 30 works created between 2016 and 2022.
Later in July, the Seattle Asian Art Museum will debut Renegade Edo and Paris: Japanese Prints and Toulouse-Lautrec, exploring the cities' early 20th century artistic and social transformations. Through nearly 90 prints drawn from SAM's Japanese prints collection as well as private holdings of Henri de Toulouse-Lautrec's artwork, this exhibition offers a critical look at the renegade spirit in the graphic arts in both Edo and Paris, highlighting the social impulses—pleasure seeking and theatergoing—behind the burgeoning art production.
Finally, the fall will see SAM celebrate the works of Katsushika Hokusai (1760–1849) with Hokusai: Inspiration and Influence, from the Collection of the Museum of Fine Arts, Boston, opening October 19 at SAM's downtown location. Thanks to the popularity of the instantly recognizable Great Wave—cited everywhere from book covers and Lego sets to anime and emoji—Hokusai has become one of the most famous and influential artists in the world. This touring exhibition organized by the Museum of Fine Arts, Boston (MFA), takes a new approach to the work of the versatile master, pairing more than 100 of his woodblock prints, paintings, and illustrated books from the MFA's collection with more than 200 works by his teachers, students, rivals, and admirers.
Other 2023 highlights at SAM include the solo exhibition of 2022 Betty Bowen Award winner Elizabeth Malaska; the SAM debut of artist, director, and writer Howard L. Mitchell—also known as GATO—whose 2019 film, Forgive Us Our Debts, tells the fictional story of Trey, a terrified 13-year-old Black boy who lives with his family in a rapidly gentrifying neighborhood; large-scale sculptural works at the Olympic Sculpture Park 365 days a year; and so much more.
With so much in store for 2023, we can't wait to welcome you back to SAM soon!
– Rachel Eggers, SAM Associate Director of Public Relations & Lily Hansen, SAM Marketing Content Creator
Photo Credits: Headdress–Shadae, 2019, Dana Claxton (Hunkpapa Lakota (Sioux), born 1959), LED firebox with transmounted chromogenic transparency. 60 1/2 x 40 1/2 x 7 in. (153.7 x 102.9 x 17.8 cm.), Richard E. Lang and Jane Lang Davis Acquisition Fund for Global and Contemporary Art, 2022.2, © Dana Claxton. Image courtesy of the artist. Pardah hanging, late 19th century, Silk Road (Uzbekistan), silk, warp ikat, cotton weft, 90 x 65 in., Collection of David and Marita Paly. Black and White, 2018, Amoako Boafo, oil on paper, 39 3/8 x 27 1/2 in., Image and work courtesy private collection and Roberts Projects, Los Angeles, California, photo: Robert Wedemeyer. Tagasode of the Tamayo House, 1800-02, Kitagawa Utamaro, Japanese, 1754-1806, woodblock print: ink and color on paper, 15 1/2 x 10 1/2 in., Gift of Mary and Allan Kollar, in honor of the 75th Anniversary of the Seattle Art Museum, 2017.23.13. Photo: Colleen Kollar Zorn. Under the Wave off Kanagawa (Kanagawa-oki nami-ura), also known as the Great Wave, from the series Thirty-six Views of Mount Fuji (Fugaku sanjûrokkei), Katsushika Hokusai (Japanese, 1760–1849) about 1830–31 (Tenpô 1–2), woodblock print (nishiki-e); ink and color on paper, Museum of Fine Arts, Boston. William Sturgis Bigelow Collection, Photograph © Museum of Fine Arts, Boston. We Will Remain Separate, 2019, Elizabeth Malaska, oil, Flashe, pencil on canvas wrapped panel, 72 x 120 x 2 in., Courtesy of the artist, © Elizabeth Malaska.
2023, Betty Bowen Award, Elizabeth Malaska, Forgive Us Our Debts, GATO, Hokusai: Inspiration and Influence, Howard L. Mitchell, Ikat: A World of Compelling Cloth, Katsushika Hokusai, Reverberations: Contemporary Art and Modern Classics, Roland and Chinami Ricketts, seattle art museum, Seattle Asian Art Museum, We Will Remain Separate