Muse/News: SAM Two-Fer, Resisters' Stories, and Opening Doors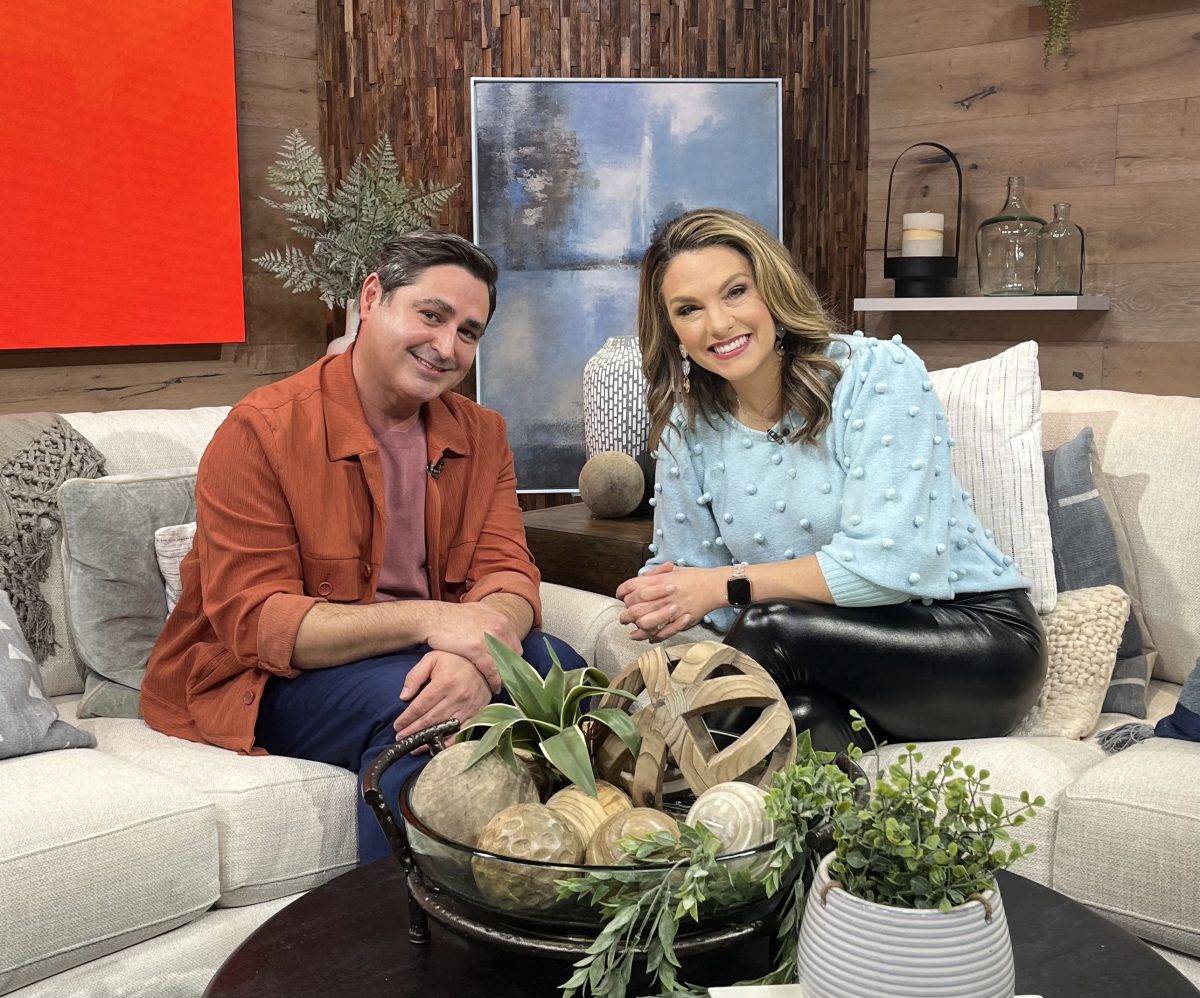 SAM News
José Carlos Diaz, SAM's Susan Brotman Deputy Director for Art, appeared on KING 5's New Day Northwest with an update on all things SAM. He talked about his first six months here in Seattle and two can't-miss shows closing in January: Dawoud Bey & Carrie Mae Weems: In Dialogue (closing January 22) and Anthony White: Limited Liability (closing January 29).
He also mentioned what's next at SAM: Ikat: A World of Compelling Cloth opening March 9. The Seattle Times' Jerald Pierce included the textile exhibition on his list of "6 Seattle exhibitions to add to your 2023 calendar."
Pierce also recently reflected on "memorable moments and more in Seattle art and theater in 2022," noting that the year saw many changes of the guard in leadership, including Diaz's arrival at SAM to oversee the artistic program.
"Anthony White's Confounding Confrontations": White was recently the Stranger's "Artist of the Week," with Corianton Hale highlighting his SAM show and his new show at Greg Kucera Gallery. The Ticket's Chase Burns also shouted out White's gallery show on KUOW.
Local News
Via Seattle Met: Alice Finch's "brickitecture."
Robinick Fernandez for Seattle Magazine with "Seattle Seen," a look at some local style.
Amanda Ong for South Seattle Emerald on the Wing Luke's exhibition, Resisters: A Legacy of Movement from Japanese American Incarceration.
"'We all have a stake in righting things that were wrong, and the first step is really to acknowledge wrongs and tell the stories,' [exhibit developer Mikala] Woodward said. 'Telling these stories is a step along the way to naming what needs to happen, and fighting together… giving visitors an invitation to become part of that is what we really wanted.'"
Inter/National News
Via Julia Jacobs for The New York Times: "Tanks and Teddy Bears: Ukrainian Children Paint the War."
Art & Object named "6 Museum Exhibitions to See in 2023," including Hokusai: Inspiration and Influence, from the Collection of the Museum of Fine Arts, Boston that debuts in Boston before heading to SAM this fall.
Folasade Ologundudu for ARTNews with a recap of the recent opening of dot.ateliers, a new artist residency, foundation, and exhibition space in Accra, Ghana. The space was created by artist Amoako Boafo, whose work will be on view at SAM this summer in the exhibition Soul of Black Folks.
"I know we are not here forever and there are quite a lot of things I want to achieve," [Boafo] said. "My game plan is to bring as many people through the door as possible and build something here that we can manage here."
And Finally
Happy Awards Season to all the movie nerds who celebrate. Kick it off with "Ke Huy Quan's True Hollywood Comeback."
– Rachel Eggers, SAM Associate Director of Public Relations
Photo: Lily Hansen.
Amoako Boafo, Anthony White, Anthony White: Limited Liability, Carrie Mae Weems, Dawoud Bey, Dawoud Bey & Carrie Mae Weems: In Dialogue, Greg Kucera Gallery, Hokusai: Inspiration and Influence, Ikat: A World of Compelling Cloth, Ke Huy Quan, Limited Liability, muse/news, Museum of Fine Arts Boston, seattle art museum, Soul of Black Folks, Ukraine, Wing Luke Museum