SAM Shop Gift Guide: Mother's Day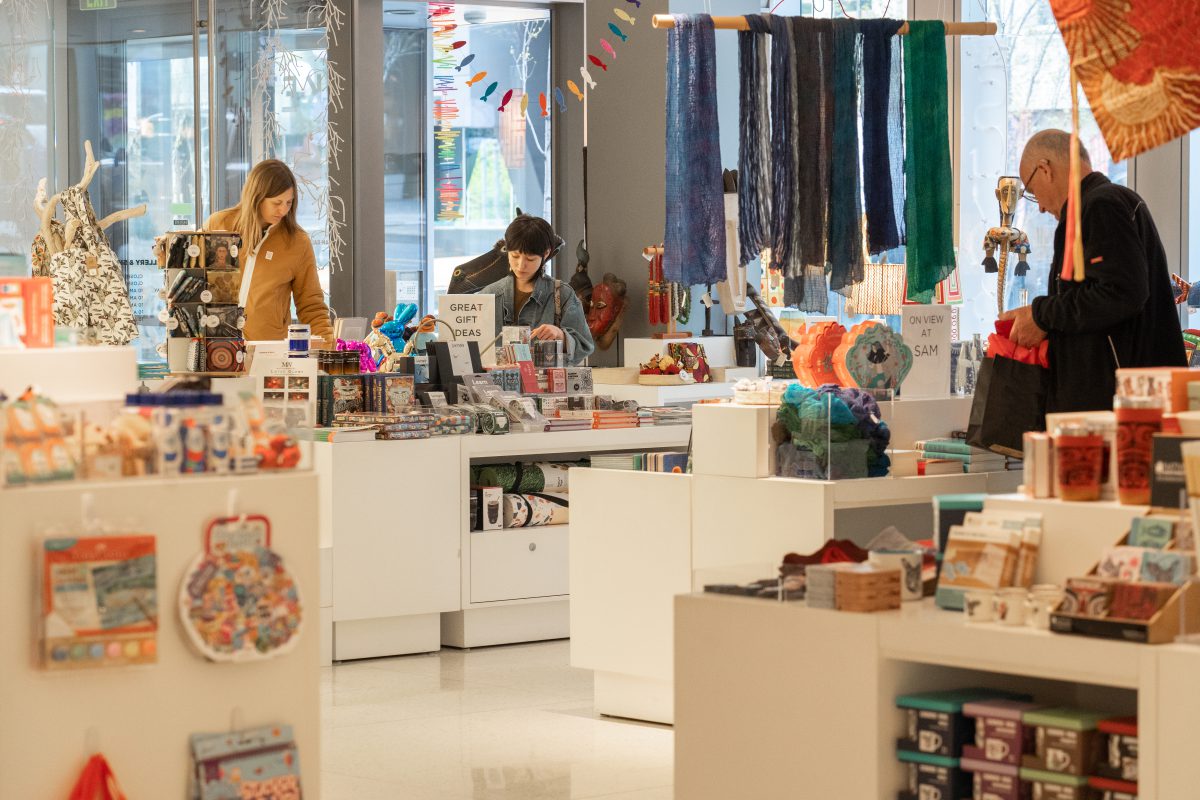 Happy Mother's Day! Don't wait until the last minute to buy all of the moms and moms-to-be in your life a gift. Surprise them with a something meaningful and locally made from SAM Shop! At SAM Shop, you'll find uncommon objects, contemporary design for your home, jewelry by local artists, and more. Read below for five gift ideas that you can buy in store or online today. Plus, stop by the shop at our downtown location or at the Seattle Asian Art Museum this Mother's Day weekend to get a free copy of Georgia O'Keeffe: Abstract Variations with any purchase. Can't make it to the shop in person? Browse our digital catalogue for even more locally made and crafted gifts and select priority shipping or curbside pickup to make sure your items are delivered in time for Mother's Day. Questions? Call the shop during business hours at 206.654.3120. As always, SAM members receive 10% on all online and in store purchases.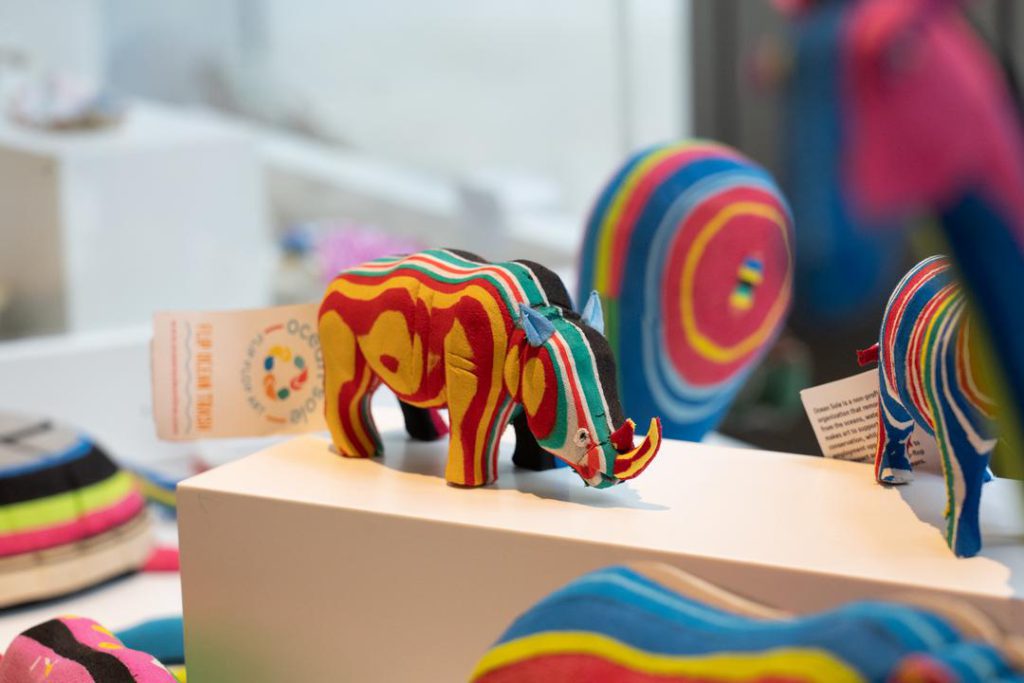 Ocean Sole Animal Sculptures
$18–$124
Available In Store Only
Rhinos, giraffes, lions, turtles, and more—your mom will love one of these friendly animals made from washed up flip flops retrieved from the beaches of waterways in Kenya. With their animal-inspired creations, Ocean Sole recycles over one ton of styrofoam per month and saves over five hundred trees per year. Plus, 10–15% of all profits go to organizing beach cleanups, providing vocational and educational programming, and stepping up conservation efforts in Kenya. Discover the full collection of animal friends and learn more about how your Ocean Sole purchase gives back to low-income communities in Kenya in store at SAM Shop.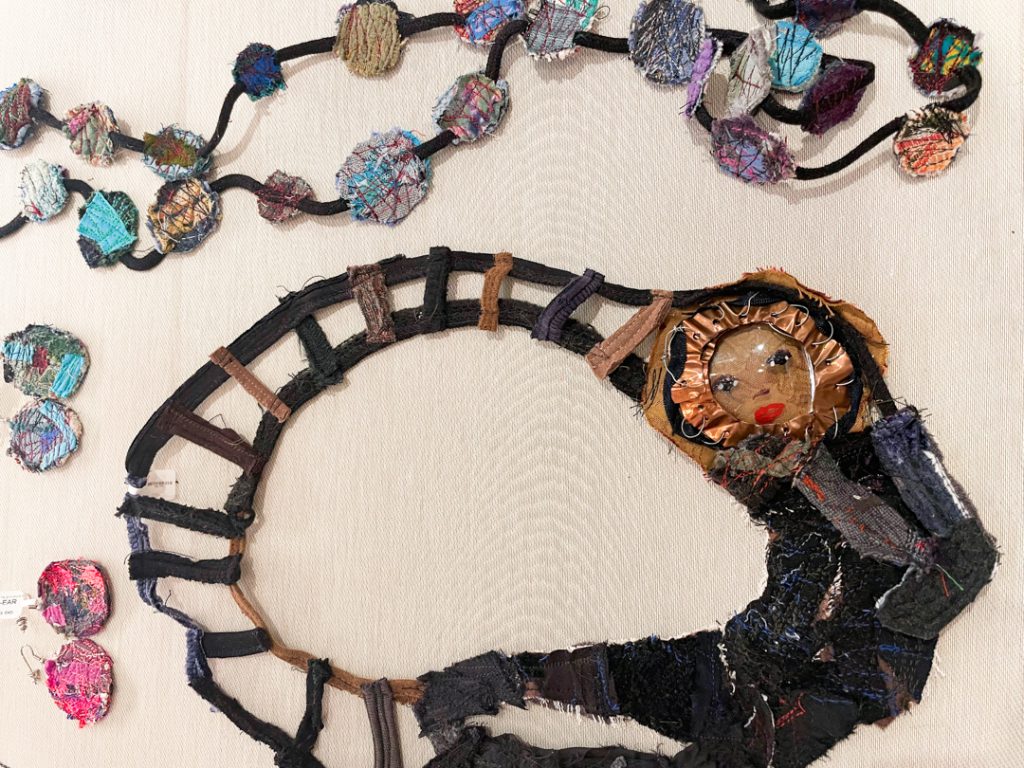 Artistic Creations by Marita Dingus
$60–$400
Available In Store Only
"I consider myself an African-American Feminist and environmental artist. My approach to producing art is environmentally and politically infused: neither waste humanity nor the gifts of nature." – Marita Dingus

An in-store exclusive, Seattle-born artist Marita Dingus is a mixed-media sculptor who works primarily with discarded materials to create beautiful and one-of-a-kind artistic creations. Drawing inspiration from the African Diaspora, the discarded materials she uses represent how people of African descent were used and discarded as slaves but still managed to repurpose themselves and thrive in our hostile world. Choose from a diverse selection of handmade earrings and necklaces, or take a trip to SAM Gallery and inquire about purchasing one of her artworks for sale.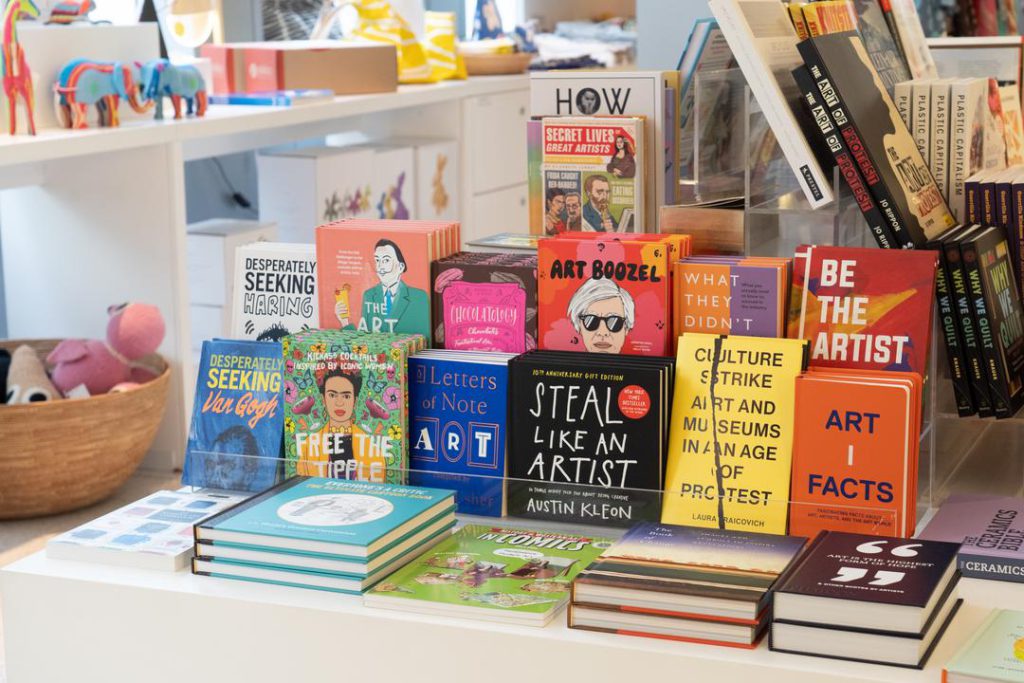 Art & Design Books
Prices Vary
Available Online & In Store
SAM Shop is your one-stop-shop for all your unique art-related book needs. Choose from coloring books, cook books, biographies, architecture books or history books and invite your mom to explore the inner workings of the art world. Interested in learning more about current and past special exhibitions at SAM? Pick up your mom an exhibition catalogue documenting the stories and artworks behind Frisson: The Richard E. Lang and Jane Lang Davis Collection, Barbara Earl Thomas: The Geography of Innocence, Imogen Cunningham: A Retrospective, Monet at Étretat, Seattle's Olympic Sculpture Park: A Place for Art, Environment, and an Open Mind, and more.
Pocket Sprites
$20–$65
Available Online & In Store
Portland artisan Beth Grimsrud loves to sew and reconfigure cast-off materials into new forms. In 2003, she began using upcycled sweaters to make mittens, decorated with original appliqué designs. A one-woman operation, she puts her heart into each and every stitch. Each plush pocket sprite is carefully considered and individually designed, making each one-of-a-kind. Buy them online for $65 to get a set of three small sprites with a matching purse or visit in store at our downtown location to buy individual small and large sprites.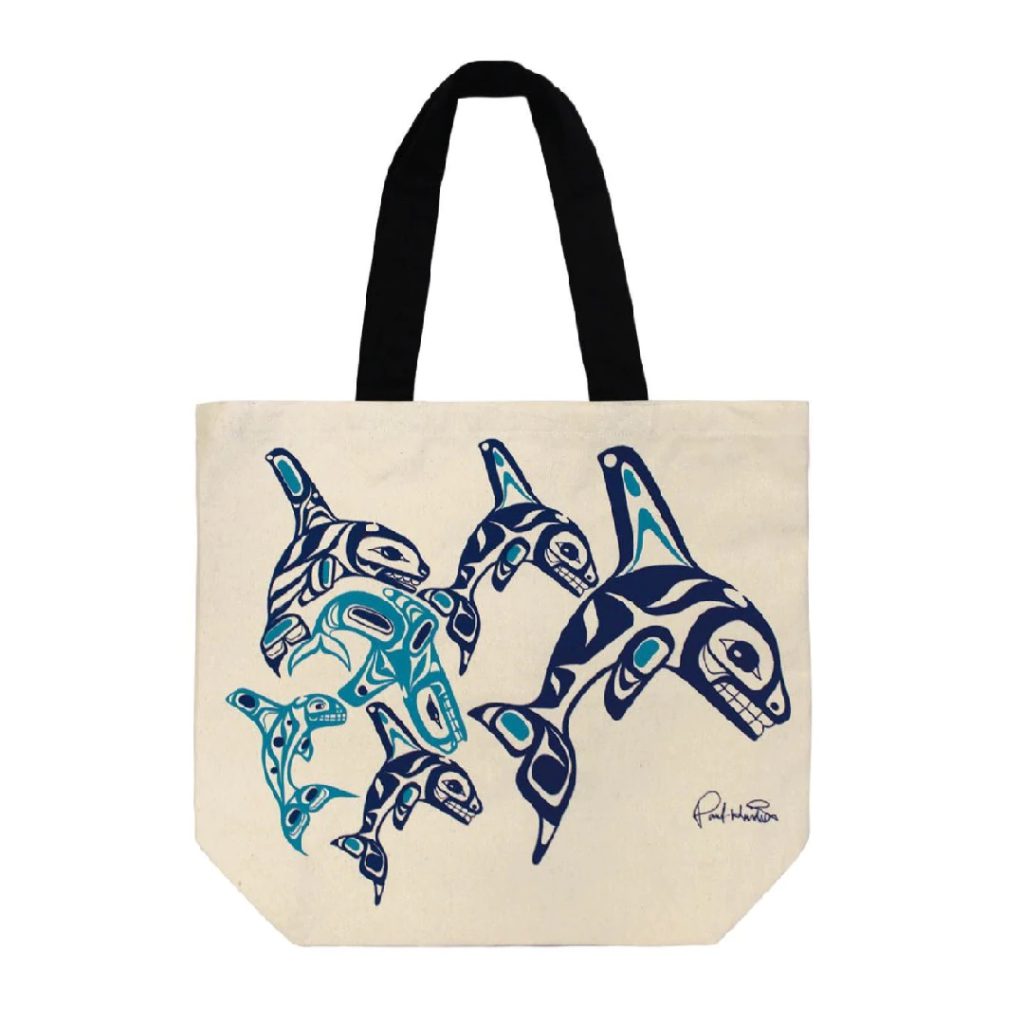 Orca Family Tote Bag
$18.95
Available Online & In Store
"I was raised in a way of life based on hunting, fishing, feasting, singing, dancing and visual arts. Art has always been communicated as an expression of spirit to the connections to people and the ways of life." – Paul Windsor
After your visit to Our Blue Planet: Global Visions of Water at SAM, surprise your mom with a locally printed orca 100% cotton tote bag by Haisla, Heiltsuk artist Paul Windsor. Playing off the themes explored in Our Blue Planet, help your loved ones cut down on their plastic use while supporting the work of a local Indigenous artist.
– Lily Hansen, SAM Marketing Content Creator
Images: Chloe Collyer.
Barbara Earl Thomas: The Geography of Innocence, Beth Grimsrud, Frisson: The Richard E. Lang and Jane Lang Davis Collection, Georgia O'Keeffe: Abstract Variations, gift ideas, Imogen Cunningham: A Retrospective, Marita Dingus, Monet at Étretat, Mother's Day, Ocean Sole, Olympic Sculpture Park, Our Blue Planet: Global Visions of Water, SAM Gallery, SAM Shop