Muse/News: Examining Water, City Blocks, and Taurus Artists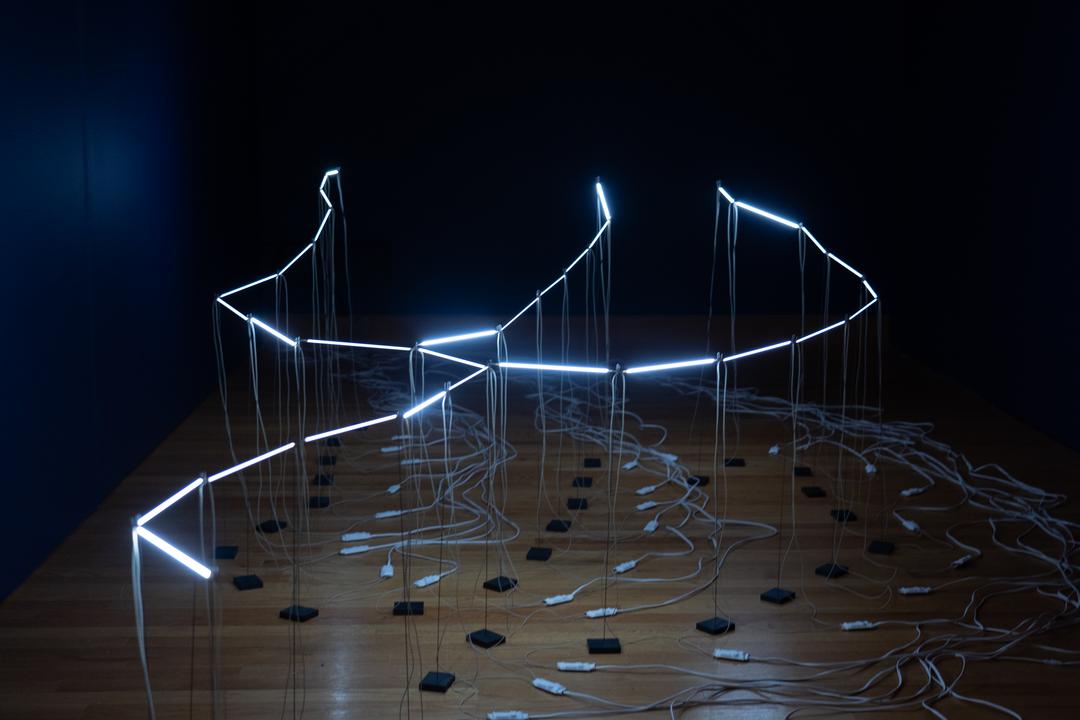 SAM News
The annual Museums section of the New York Times landed yesterday, with stories from the field and exhibition round-ups. Ted Loos included SAM's current exhibition, Our Blue Planet: Global Visions of Water, on their list of exhibitions on view this spring and summer across the country. Also mentioned: the major Alberto Giacometti exhibition now on view at the Cleveland Museum of Art and headed to SAM this summer!
"[The works] range from comforting, more familiar depictions from the 19th century—like an Albert Bierstadt beach painting and a Hiroshige woodblock print of a whirlpool—to challenging contemporary works that examine water as an endangered or desecrated resource."
Alison Sutcliffe of Tinybeans has a list of "10 Fantastic Activities to Make Your Mother's Day Special," including taking the mom and mom-figure in your life to a museum! At SAM, you can gift a visit (or membership!) and grab brunch at MARKET. As always, entry for kids 14 and under is free.
It's May! Celebrate Asian American and Pacific Islander Heritage Month with this list from Tinybeans of 19 Asian American-owned businesses and organizations to support, including the Seattle Asian Art Museum (and our friends at The Wing Luke!).
And finally, never stop learning: Jing Culture & Commerce interviews Jason Porter, SAM's Kayla Skinner Deputy Director for Education and Public Engagement, and his co-writer Mary Kay Cunningham about their new book, Museum Education for Today's Audiences.
"'We see museum educators on the frontlines addressing urgent social issues, acknowledging historical inequalities in museums, innovating for accessibility, and leveraging partnerships with communities to maintain their relevance in a changing world,' say Cunningham and Porter of the work currently being done."
Local News
A five-minute listen: Kim Malcolm of KUOW interviewing Amanda Ong of the South Seattle Emerald on spring arts events to look forward to.
The Stranger's Jas Keimig reports the announcement from Cornish College of the Arts, who has named this year's Neddy Award winners, Myron Curry and Priscilla Dobler Dzul.
Don't miss the Seattle Times' new special project, "This City Block," which takes the "powerful corner" of 23rd and Union as its first subject. Wrap-around coverage from their team includes stories on Arté Noir, Wa Na Wari, Communion, and so much more.
"What can we learn from This City Block? 'The lesson of 23rd and Union is that there's a way,' [K. Wyking] Garrett said."
Inter/National News
The New York Times and other outlets report that "Ukraine says Russia looted ancient gold artifacts from a museum," just one heist among the many examples of damage and destruction to cultural sites.
Via Artforum: "A Diego Rivera mural that was in danger of being sold to help fund the shrunken endowment of its owner, the beleaguered San Francisco Art Institute (SFAI), will instead be restored, thanks to a $200,000 grant issued for the purpose by the Mellon Foundation."
Artnet talks to Bri Luna, AKA Hoodwitch, about "How to Critique the Art of a Taurus Without Getting in a Brawl." (SAM has an unnervingly high number among our ranks!)
"Tauruses have a love of texture and color and just a fine eye for detail and luxury. Those are things that bleed into our aesthetic as artists."
And Finally
A worthy Twitter thread: "MY BACKYARD'S BIGGEST NIGHT."
– Rachel Eggers, SAM Associate Director of Public Relations
Image: Chloe Collyer.
Albert Bierstadt, alberto giacometti, Alberto Giacometti: Toward the Ultimate Figure, Asian American and Pacific Islander Heritage Month, Cornish College of the Arts, Diego Rivera, Jason Porter, MARKET Seattle, Mother's Day, muse/news, Myron Curry, Our Blue Planet: Global Visions of Water, Priscilla Dobler Dzul, Taurus, Wa Na Wari