Monet's Letters: Boats on the Beach at Étretat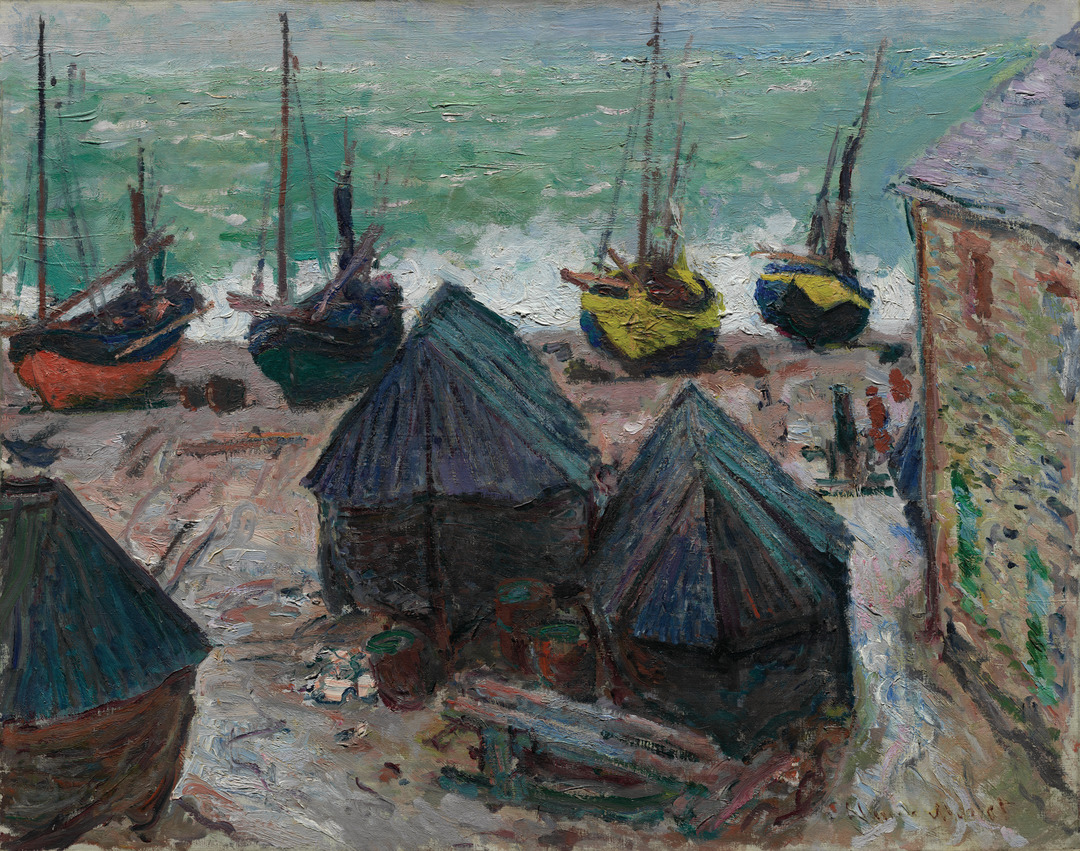 Claude Monet traveled to the small fishing village of Étretat twice to paint the setting's spectacular natural landscape. Both voyages—one in 1883 and another in 1885—took place in the winter season. Despite consistently cold weather and an unpredictable sea, Monet found these months of uninterrupted solitude and pure engagement with nature to be the most fruitful in his artistic endeavors.
Listen to excerpts of three letters Claude Monet wrote to his companion, Alice Hoschedé, while in Étretat in 1885. Written across five days, these letters express a combination of artistic inspiration and frustration. An unexpected period of good weather and the sight of local fisherman lining the shore each morning left Monet feeling both grateful for the beauty that surrounded him and raging at his inability to capture it all on his easels. With his time in Étretat soon coming to a close, Monet wondered whether he would ever be satisfied with his work.
This audio recording is part of a free smartphone tour of Monet at Étretat and accompanies the painting Boats on the Beach at Étretat, on view at the Seattle Art Museum through October 17. Take the tour when you visit the exhibition at our downtown location.
Boats on the Beach at Étretat, 1885
". . . Etretat is becoming more and more amazing; it's at its best now, the beach with all these fine boats, it's superb and I rage at my inability to express it all better. You'd need to use both hands and cover hundreds of canvases." October 20, 1885.

"For three days it's been superb weather and I'm taking advantage of it, I can tell you; the boats are getting ready for the herring, the beach is transformed—very animated, so interesting." October 21, 1885.

"I've begun quite a few things here, repetitions, in the hope of being able to work every day, but it doesn't go quickly. It is true that with several good sessions the canvases can quickly take shape; I have returned to some canvases and I don't really know how I will get it all." October 24, 1885.

– Claude Monet
Image: Boats on the Beach at Étretat, 1885, oil on canvas, Claude Monet, French, 1840–1926, 26 × 32 7/16 in., Art Institute of Chicago, Charles H. and Mary F. S. Worcester Collection, 1947.95, photo: The Art Institute of Chicago / Art Resource, NY