Muse/News: Issei & Nisei Art, Breakthrough Moments, and Lightweight Minimalism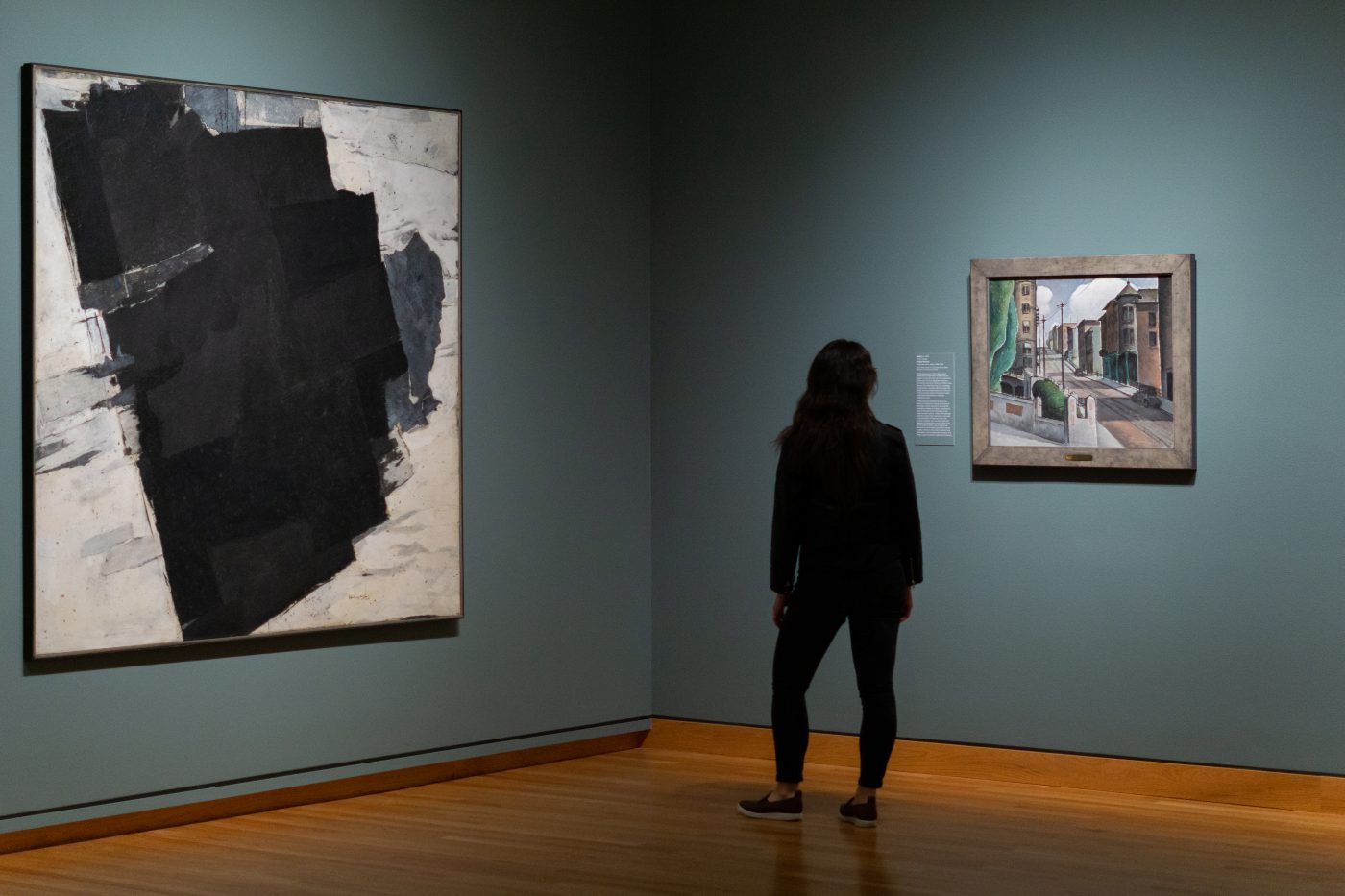 SAM News
Japanese-language site Jungle City highlights Northwest Modernism at SAM, an installation featuring work by four legendary Japanese American artists of Seattle: Kenjiro Nomura, Kamekichi Tokita, Paul Horiuchi, and George Tsutakawa.
Architectural Digest includes the Olympic Sculpture Park on their list of the "6 Best Public Sculpture Parks to Visit This Spring and Summer."
Nicole Pasia for the Seattle Times with recommendations for celebrating Asian American and Pacific Islander Heritage Month, including the reopening of the Seattle Asian Art Museum on May 28.
Local News
"Part satire, part pop art hallucination": Seattle Met's Stefan Milne on MS PAM, the street-level expansion of Martyr Sauce, Tariqa Waters's Pioneer Square gallery.
The Stranger's Jasmyne Keimig reports on Murmurations, a collaboration of six cultural institutions—Jacob Lawrence Gallery, Henry Art Gallery, On the Boards, Northwest Film Forum, Frye Art Museum, and Velocity Dance Center—with projects happening all summer.
Also in the Stranger: Chase Burns on the breakthrough moment for artist Drie Chapek, whose paintings and collages are now on view at the Greg Kucera Gallery.
"The breakthrough moment happened after Chapek picked up painting again in 2016, when a gallerist who presented her work in Edison, Washington, suggested she talk to the gallerist's friend in Seattle named Greg. That Greg was Greg Kucera. When Kucera came to Chapek's studio, "He was like, 'Why haven't you ever contacted me?'" She broke out laughing as she told the story. "I was like, 'Check your email, dude.'"
Inter/National News
"Who doesn't love a great find?" asks Menachem Wecker for Artnet, as he ranks seven of the greatest lost-art discoveries.
Jenna Wortham for the New York Times Magazine on the "glamour in the quotidian" of Deana Lawson's photographs of Black people.
Alex Greenberger for Art in America on Felix Gonzalez-Torres's "lightweight minimalism."
"Amid it all is an acute sense of loss, though it's intentionally ambiguous who—or what—is no longer present. How viewers make sense of it all depends on their knowledge of world history and Gonzalez-Torres's biography, as well as their own identity."
And Finally
Best friends reunite, visit anthropomorphic deer statues, and talk.
– Rachel Eggers, SAM Associate Director of Public Relations
Photo: Nina Dubinsky
Asian American and Pacific Islander Heritage Month, Drie Chapek, Felix Gonzalez-Torres, Frye Art Museum, Greg Kucera, Henry Art Gallery, Jacob Lawrence Gallery, Kamekichi Tokita, Kenjiro Nomura, Martyr Sauce, northwest film forum, northwest modernism, Olympic Sculpture Park, On the boards, Paul Horiuchi, Seattle Asian Art Museum, Tariqa Waters