Muse/News: SAM Director Reflects, Portraits of Isolation, and Augusta Savage's Crafted Life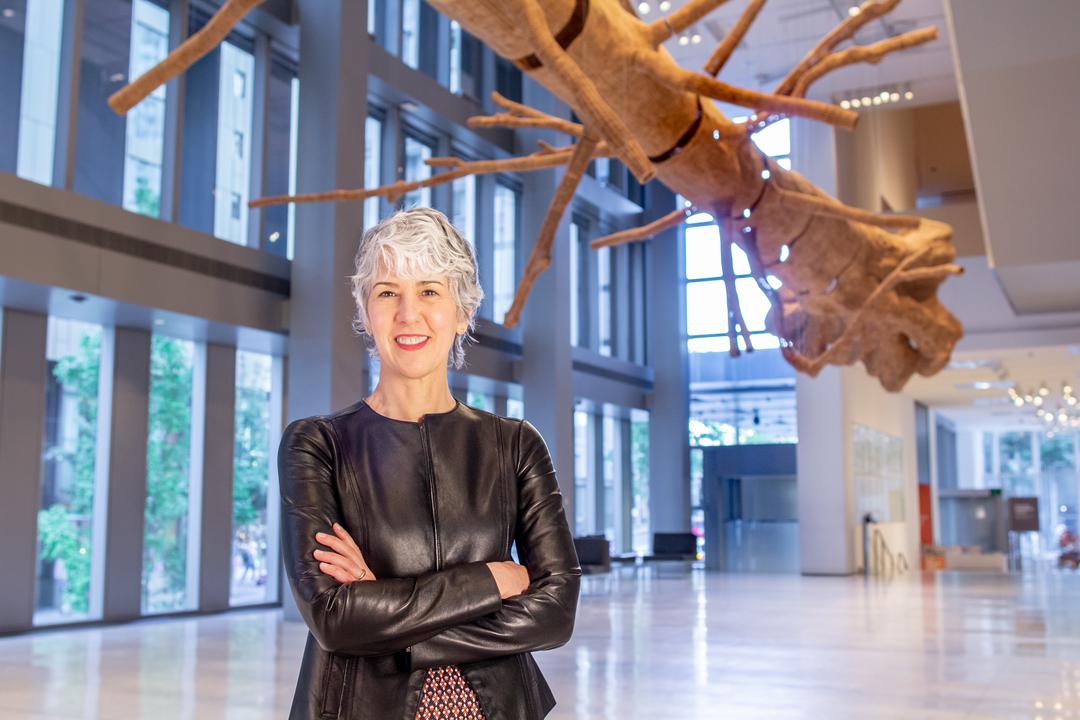 SAM News
Amada Cruz, SAM's Illsley Ball Nordstrom Director and CEO, was interviewed by Megan Burbank of the Seattle Times for a Sunday feature on "how Seattle-area museums are weathering the pandemic." Read her insights—and those from her colleagues—on the challenges and opportunities that arose.
"Pivoting to their own permanent collections is something museums may do more and more as they emerge from the pandemic with smaller operating budgets. 'I think it'll be really fun for viewers, and also for us, by the way. We on the staff will learn what we have in storage as well,' said Cruz."
A Jacob Lawrence work was featured in the Monday "Gallery" from Harper's Magazine. And here's Seattle University professor Jasmine Jamillah Mahmoud, reviewing Jacob Lawrence: The American Struggle for Hyperallergic.
"Angled figures and cutting diagonal lines — as blood, guns, and swords — iterate across panels as do themes of battle, war, migration, labor, land theft, and peace."
Don't miss Emily Zimmerman's interview with Barbara Earl Thomas for BOMB Magazine. Her exhibition at SAM has been extended and will now close January 2, 2022.
"This idea of disarming my viewer is key to my process. In order to really see, one's expectations need to be interrupted. I situate my vision in the big arc of time and human spirit, not the present journalistic moment."
Local News
"How a Seattle game of 'telephone' became a worldwide art event": Crosscut's Margo Vansynghel on a Seattle art project gone global.
Gemma Alexander for the Seattle Times on MOHAI's new exhibition, Stand Up Seattle: The Democracy Project.
The Stranger's Jasmyne Keimig reviews (Don't Be Absurd) Alice in Parts, now on view at the Frye Art Museum through April 25.
"While the work is specific to the physical and mental pain Black women deal with every day ('Alice has always been in her own personal pandemic,' says Anastacia-Reneé), Don't Be Absurd captures a portrait of isolation that urgently reflects the world we're emerging out of."
Inter/National News
Via Artforum: The African American Historic Places Project is a new initiative from the Getty Conservation Institute and the city of LA, whose goal is "identifying and preserving Black heritage landmarks throughout Los Angeles."
The Crystal Bridges Museum of American Art will undergo an expansion overseen by Safdie Architects, to increase its footprint by 50 percent, reports Artnet.
"The Black Woman Artist Who Crafted a Life She Was Told She Couldn't Have": The New York Times' Concepción de León on the sculptor Augusta Savage.
"Savage was an important artist held back not by talent but by financial limitations and sociocultural barriers. Most of Savage's work has been lost or destroyed but today, a century after she arrived in New York City at the height of the Harlem Renaissance, her work, and her plight, still resonate."
And Finally
Learn now to pronounce people's names.
– Rachel Eggers, SAM Associate Director of Public Relations