In Solidarity with Our Asian Communities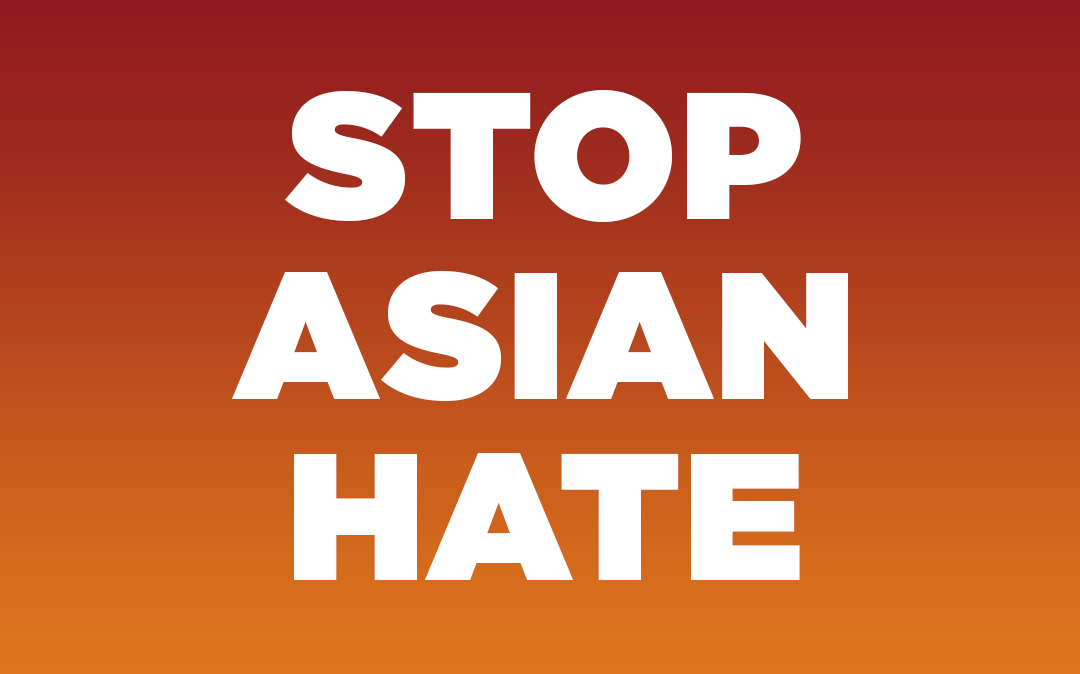 SAM stands united with Asian American and Pacific Islander (AAPI) and Asian immigrant families, friends, colleagues and communities locally and across the country, in the wake of rising violence against these communities over the last year and in the aftermath of the recent horrific shootings in Georgia that left eight people dead, six of whom were women of Asian descent. We join the larger Atlanta community and the country in mourning Soon Chung Park, Hyun Jung Grant, Suncha Kim, Yong Ae Yue, Delaina Ashley Yaun, Paul Andre Michels, Xiaojie Tan, and Daoyou Feng.
In recognition of these lives taken so violently, we invite you to take a moment of silence on the steps of the Asian Art Museum. A community memorial will be available for the public to contribute to and visit from Noon on Saturday, March 27, through 5 pm Sunday, March 28.
American history reveals countless examples of systemic anti-Asian racism, from the Chinese Exclusion Act in 1882, to the 1924 Immigrations Act, to Executive Order 9066 in 1942. All of these federal actions had a major impact on Asian communities in Washington State and the Seattle region, resulting in loss of life, livelihoods, and property, and they are just a part of longstanding patterns of harassment and intimidation. A study on anti-Asian prejudice conducted this month by the Center for the Study of Hate and Extremism, University of California, San Bernardino shows a 150% increase in hate crimes targeting Asian people, based on data from America's largest 16 cities. Seattle and King County officials also report on this rise. Anti-Asian racism is a part of white supremacy that we must all work to defeat.
As a global museum, we always turn to art and artists to contextualize challenging moments and examine our history and society. Experiencing and engaging with art brings new perspectives to light and broadens understanding across cultures. SAM's collection was founded in Asian art by the museum's first director, Dr. Richard E. Fuller. After expanding to downtown Seattle, the original home of SAM was rededicated in 1994 as the Seattle Asian Art Museum and a center of Asian art and ideas. SAM's Asian Art Museum is the only one of its kind in the Pacific Northwest. We understand our role as stewards of not only art, but also as an important place for Asian communities to come together and where people from all backgrounds can experience and appreciate a wide range of rich Asian cultures.
In June 2020, following the killing of George Floyd and a massive social justice movement for Black lives, we were compelled to increase SAM's commitment to combating institutional racism by establishing an Equity Task Force. This group of SAM board, staff, and community members worked over six months to conduct a self-assessment and provide recommendations for initiatives in specific operational areas. This work is ongoing as we continue to build on SAM's commitment to fostering equity, diversity, and inclusion throughout the museum.
The recent shootings in Georgia and escalating incidents of anti-Asian violence in Seattle and elsewhere strengthens SAM's commitment and resolve to becoming an anti-racist institution. This is some of the most pressing and important work we are undertaking. As we take steps towards evaluating where we can improve and how we can better support the communities around us, the large and diverse Asian populations in Seattle and the surrounding areas, in addition to those on staff at the museum, are a crucial part of our conversations. SAM belongs to the communities it serves.
Support Asian cultural organizations in the Seattle area and get involved.
API Chaya
Asian Counseling and Referral Service
International Examiner
Northwest Asian Weekly
Pride Asia
Stop AAPI Hate
Tasveer
Wilderness Inner-City Leadership Development
The Wing Luke Museum
Seattle Asian American Film Festival
Seattle Chinese Post
Seattle Chinese Times