Muse/News: Tomorrow Is Here, Candy-Colored Art, and Aftershocks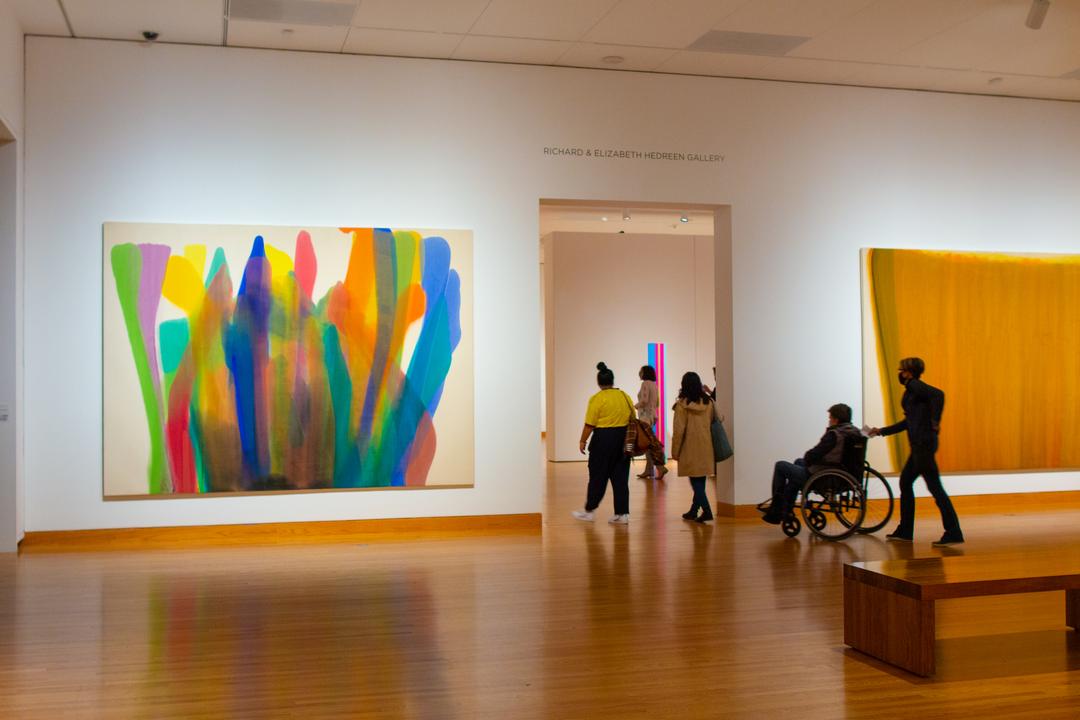 SAM News
The current episode of Seattle Channel's Art Zone was hosted from the Seattle Art Museum; Nancy Guppy takes viewers on a tour of City of Tomorrow and cellist Lori Goldston fills the empty galleries with music. Here's the full episode.
The Seattle Times' Moira Macdonald previews "Reflections," a virtual dance festival presented by Seattle Public Library, Friends of Waterfront Seattle, Seattle Office of Arts & Culture, and Seattle Art Museum. The free festival features Indigenous and Black artists, all of whom consider the question: "If you could sum up 2020 with a dance, what would it be?"
Local News
After Kamala Harris became Vice President-Elect, Seattle Times columnist Naomi Ishisaka speaks with Black women and women of color about the historic win, including Priya Frank, SAM's Director of Equity, Diversity, and Inclusion, who said, "Today I get to see my mom, my aunts and myself reflected in our vice president of the United States."
Seattle Magazine shares an excerpt from Ron Chew's new memoir, My Unforgotten Seattle, 'a deeply personal memoir about the tight-knit Asian American community in the region." Chew is the former editor of the International Examiner and a former director of the Wing Luke Museum.
Crosscut's Margo Vansynghel on artist and Martyr Sauce-owner Tariqa Waters, who curated an "immersive, candy-colored show" now on view at Bellevue Arts Museum. The article also mentions Waters's recent Kayla Skinner Special Recognition Award, part of SAM's annual Betty Bowen Awards.
"I want the space to look like a children's museum," Waters says. "I want it to be all immersive where it's a bit disorienting. It's almost like we're having a whole conversation with each other through our work, and people are walking into this conversation."
Inter/National News
"Meret Oppenheim's fur-lined porcelain teacup, Object (1936), made her an international art star," begins Artnet's Katie White, in this exploration of the now-celebrated surrealist work.
Hyperallergic's Valentina Di Liscia provides a rundown of the many ballot measures voters took up that will impact arts and culture.
Artforum invites artists—including Glenn Ligon, Christine Sun Kim, Paul Chan, and more—to share a text, video, or image for a series of posts responding to the election called Aftershock.
"What stands between Democracy and mass deception is the genuine experience of art, because aesthetics heightens epistemic fitness if and when art is practiced and experienced with more than a return-on-investment or tastemaking in mind."
And Finally
– Rachel Eggers, SAM Associate Director of Public Relations
Installation view of City of Tomorrow: Jinny Wright and the Art That Shaped a New Seattle at Seattle Art Museum, 2020, photo: Natali Wiseman.