Muse/News: SAM style leaders, virtual First Thursday, and llama heroes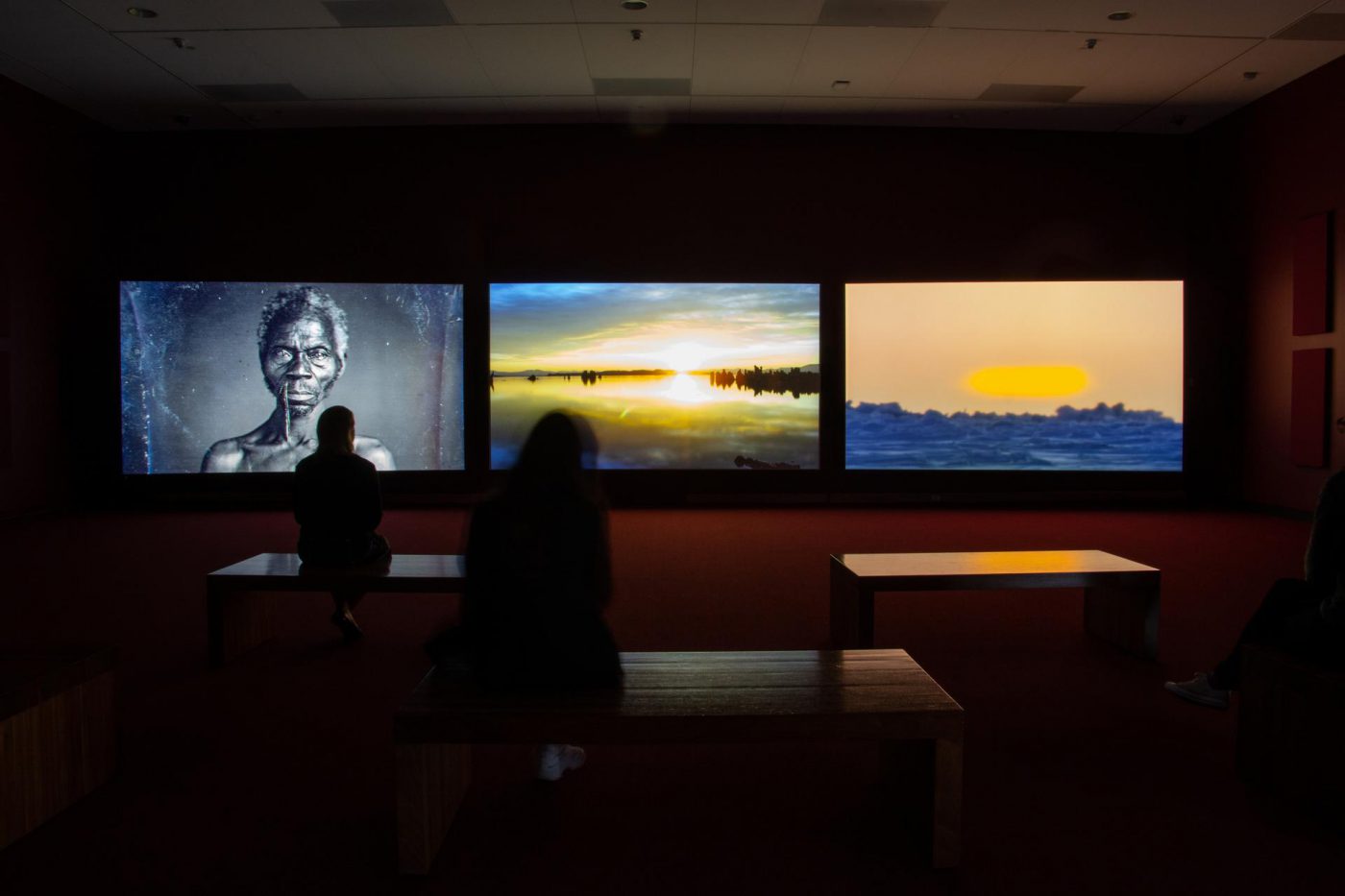 SAM News
"The passion in David Rue's voice is palpable." Andrew Hoge of Seattle Magazine talks with SAM Public Engagement Associate David Rue for their May edition of Style Profile about his eclectic approach to personal style and arts programming.
This week, Stay Home with SAM gets you ready for SAM Book Club's exploration of Octavia Butler, flips through a powerful youth zine responding to the pandemic, and ducks for cloud cover with Teresita Fernández.
The Seattle Times collects "5 fun ways to stretch your kid's brain" with "Weekly Wonder" recommendations by Kris Gilroy Higginson, including SAM's "tree-mendously cool" Middle Fork-inspired art project.
Vox Magazine's Hannah McFadden of Vox Magazine, Columbia Missourian's award-winning student magazine, has a very enthusiastic recommendation of SAM Blog in her round-up on online arts experiences.
"This blog is colorful and incredibly detailed in the descriptions of its exhibits and related art history. Plus, the blog's tags make it easy to navigate."
Local News
Did you virtually art walk with everyone this First Thursday? You can still watch all the virtual tours and talks presented by Lauren Gallow and Gabriel Stromberg with By The Hour, including talks from Pam McClusky and Foong Ping.
Unstreamable is back! In this recurring column, Chase Burns and Jasmyne Keimig watch and review films that are unavailable to stream; they've got helpful information on how to sign up for Scarecrow's safe rental-by-mail program.
Brangien Davis of Crosscut with her essential weekly "editor's notebook"; she talks about the effect of the shutdown extension on the arts in Seattle, highlighting creative efforts thriving in spite of the hardships.
"There's a lesson in here somewhere, for these COVID days, about learning to trust in a new way of thinking, about seeing things differently when the world is turned upside down."
Inter/National News
Nominated three previous times, Los Angeles Times art critic Christopher Knight won the 2020 Pulitzer Prize for criticism, one of very few visual arts critics to win the prize.
"A small show that's built around a sensational painting, and that has an unreadable relationship at its heart." The New York Times' Holland Cotter recommends a virtual visit to Boston's Apollo: Thomas McKeller and John Singer Sargent at the Isabella Stewart Gardner Museum.
"A Wedding Photographer Took an Online Archaeology Class During Lockdown—and May Have Discovered a Lost Stonehenge-Like Structure." Artnet's Sarah Cascone with an incredible story of novice archaeology.
As he scanned along the River Trent, near the village of Swarkestone, he noticed something strange. "I thought, 'what's that? It looks a bit odd, and a bit round,'" Sedden told the Guardian.
And Finally
Not all heroes wear capes. Some are llamas with "envy-inducing eyelashes."
– Rachel Eggers, SAM Associate Director of Public Relations
Image: Installation view of John Akomfrah: Future History at Seattle Art Museum, 2020, photo: Natali Wiseman.