Object of the Week: Anthony of Padua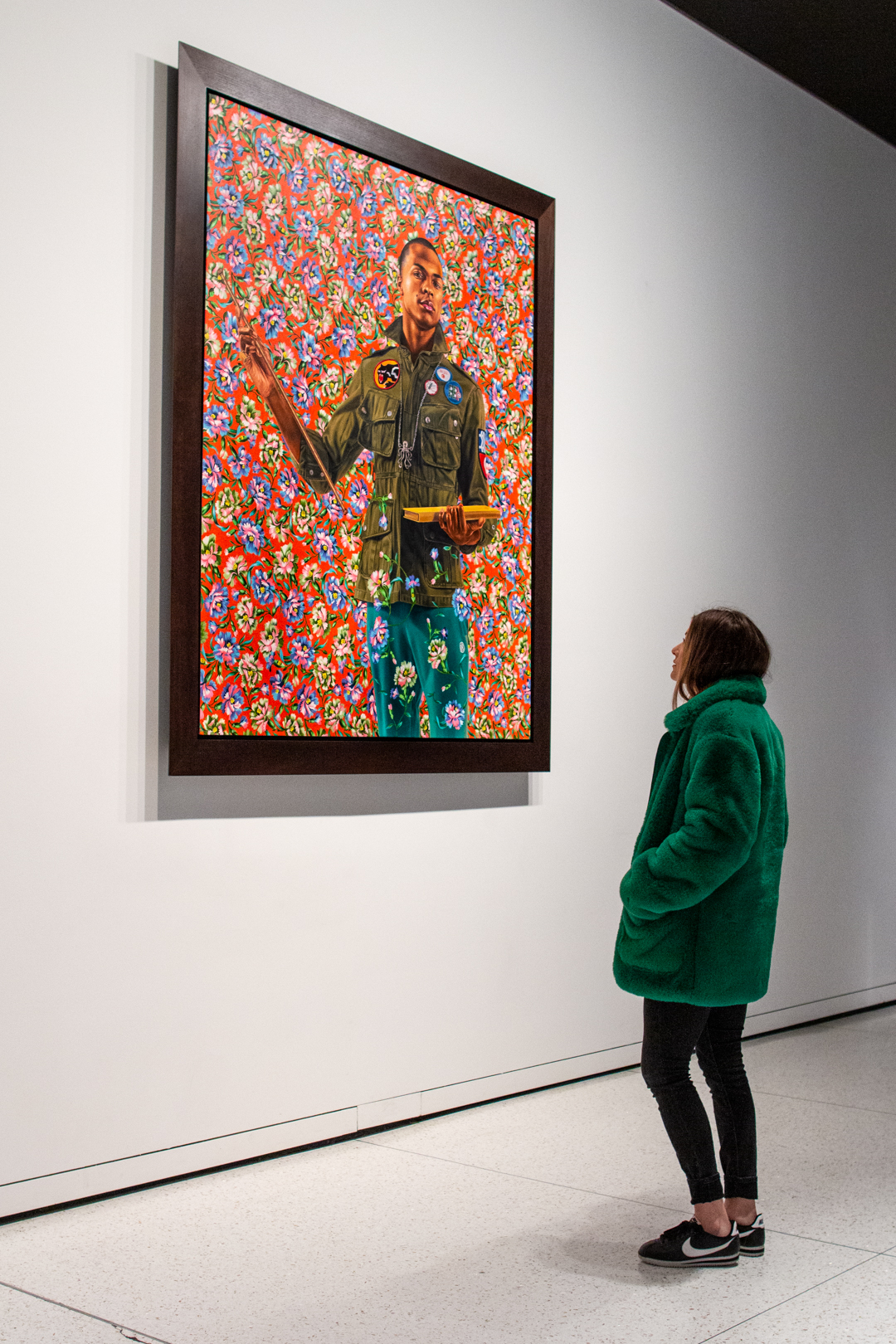 Kehinde Wiley's signature portraits of everyday men and women riff on specific paintings by Old Masters, replacing the European aristocrats depicted in those paintings with contemporary Black subjects, drawing attention to the exclusion of African Americans from historical and cultural narratives. His portraits are a thoughtful remix of grandiose patterns and hip-hop; there's an intention behind their gaze, and often-subtle symbolism, which I'll expand on.
After receiving his MFA from the Yale School of Art in 2001, Wiley's career flourished. You may have been introduced to Wiley's art in a number of ways.
1. A Major Commission
In 2005, VH1 commissioned Wiley to paint portraits of the honorees for that year's Hip Hop Honors program. The theme was "the golden age of hip hop," evidenced by custom portraits of the pioneering honorees: Notorious B.I.G., Grandmaster Flash and the Furious Five, LL Cool J, Big Daddy Kane, Ice T, and Salt-N-Pepa.
2. A Major Tour
The Brooklyn Museum organized a national exhibition tour Kehinde Wiley: A New Republic (2015–17), which included a stop at SAM in 2016, and featured SAM's painting, Anthony of Padua. SAM's manager of interpretive technology, Tasia Johnson, utilized an app in which visitors could scan the painting with their smartphones and learn more about the symbolism of some of the works on view.
Wiley's 2013 painting is based on Jean-Auguste-Dominique Ingres' late-19th-century stained glass window depicting Saint Anthony of Padua. In Ingres' work, the Franciscan Saint holds a lily, the infant Jesus, and a Bible, symbolizing his purity, theological scholarship, and gifts as a preacher dedicated to Christ. Unlike Saint Anthony's pose, meant to convey a Franciscan commitment to poverty and humility, Wiley's portrait is infused with worldly seduction: his Anthony's skin is flawless, his lips are pink, and his gaze, looking down at us, is seductive and empowered. A second depiction of Saint Anthony of Padua, an altar painting in Italy, is even more similar to Wiley's sitter. Unlike the Ingres version, however, this saint's body language is more open, facing the viewer. It's clear that all versions have similarities: Saint Anthony's left arm holds a book, and his right hand holds a flower or stick.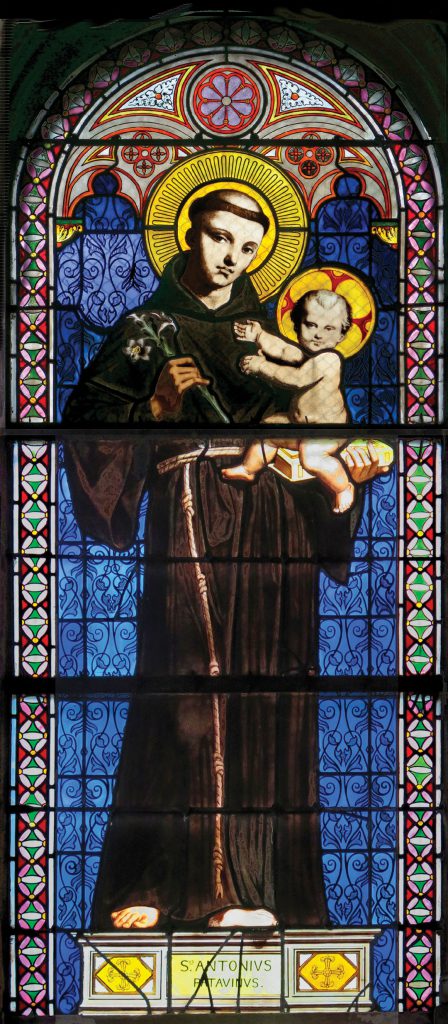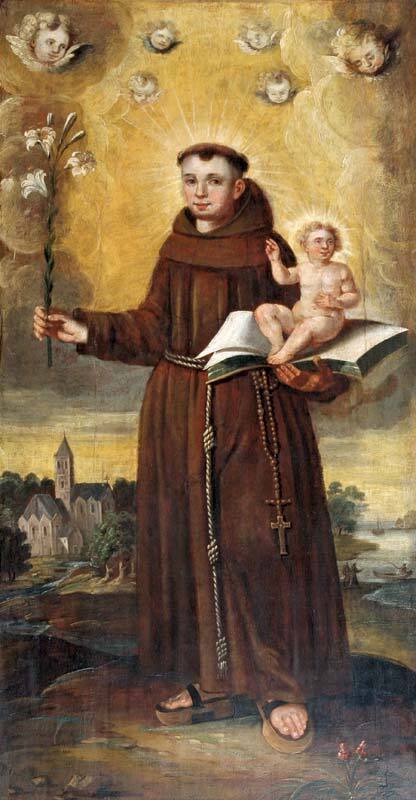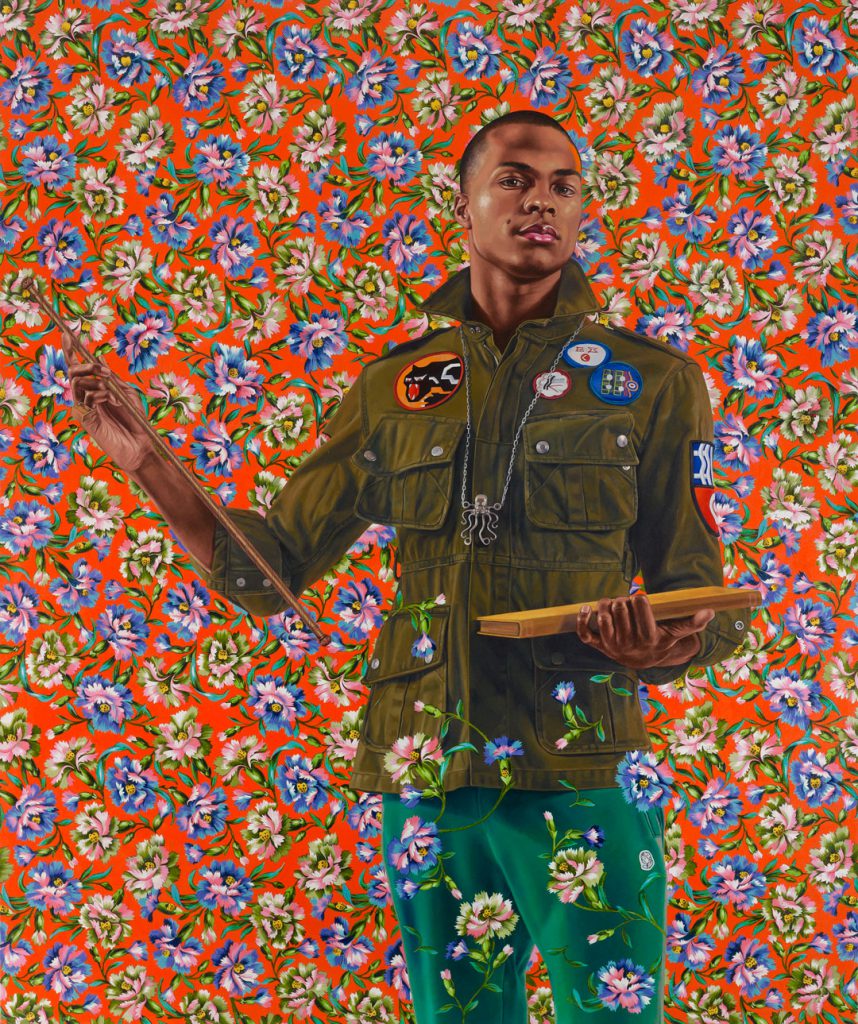 The orange panther patch on Wiley's model's jacket––prominently displayed on his right shoulder––is similar to that worn by the 66th Infantry Division of the US Army during World War II. The black panther was also selected as an emblem of power for the Black Panther Party, which used organized force for political advancement during the 1960s fight for civil rights.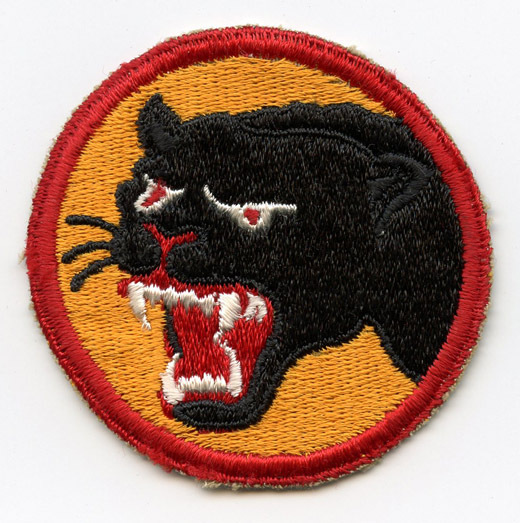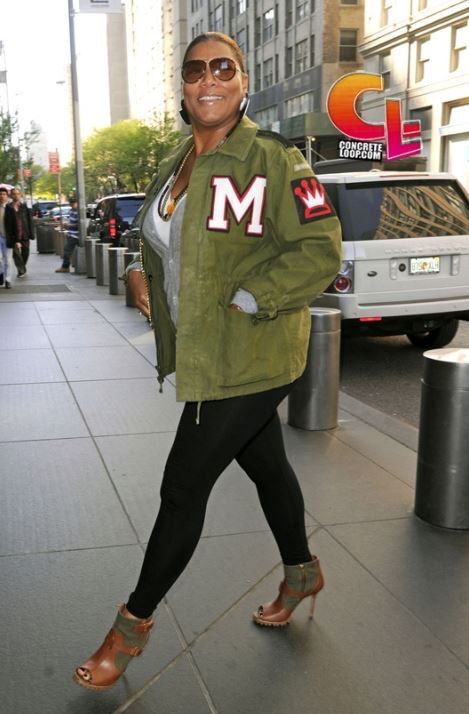 Military jackets like the one worn by the sitter are not only US Army uniforms, but also high fashion pieces worn by celebrities like Queen Latifah. The item became popular for civilian-wear during the 1960s, when counterculture youth subversively wore army green jackets as antiwar commentary. With a young black man replacing a European saint in Wiley's painting, the jacket's history as a form of social commentary is further amplified.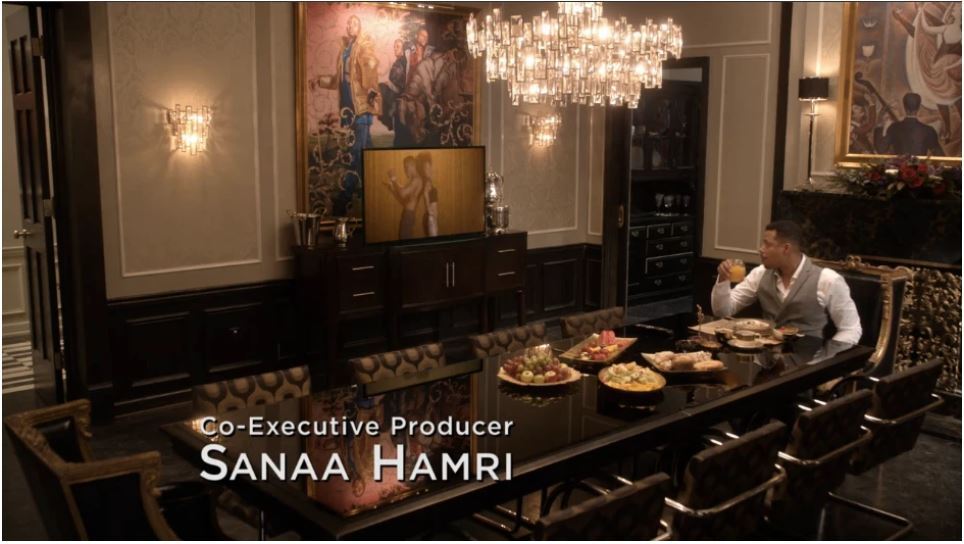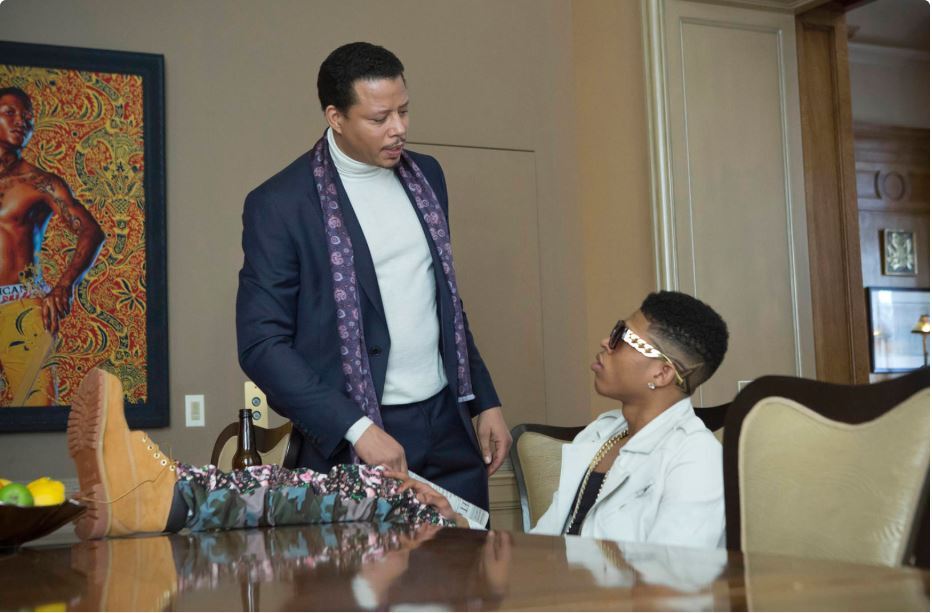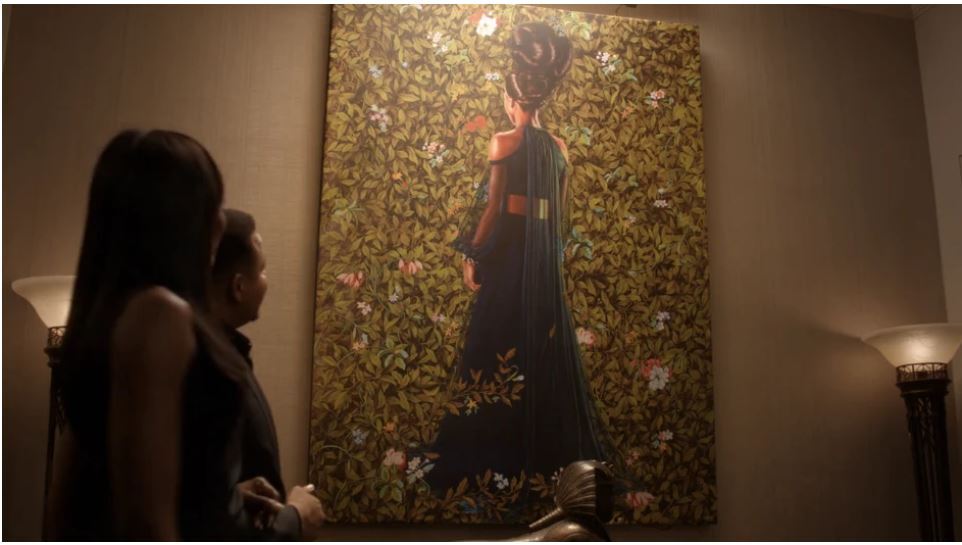 3. A TV Cameo: Empire
In season one of Fox's Empire, Wiley's paintings were prominently featured in the home of the formidable Lyon family. There is a clear correlation between Empire and Wiley's work: both are steeped in the bravado and style of hip-hop culture, and serve to upend antiquated notions regarding class, racial identity, and the politics of power.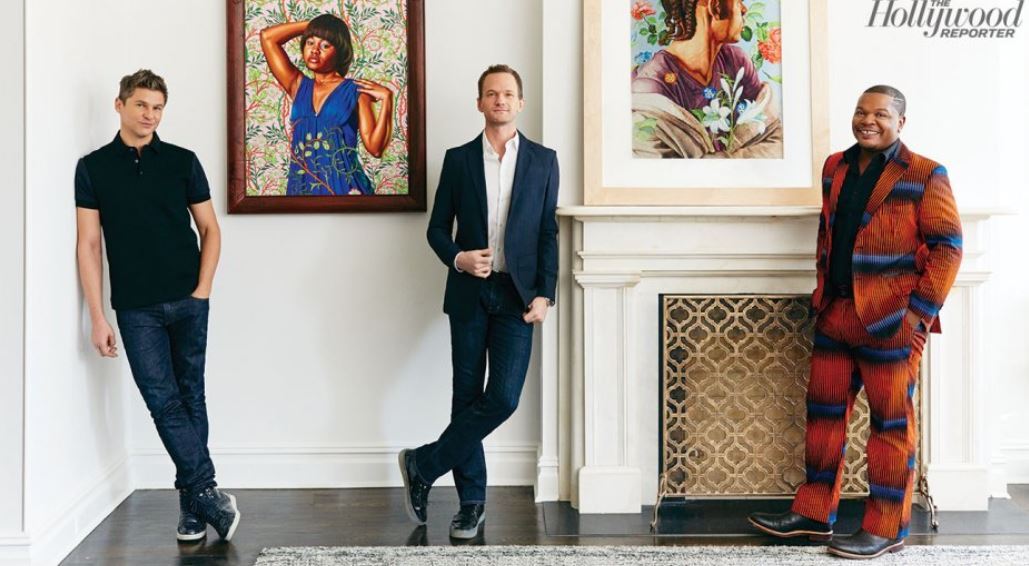 4. Celebrities as Collectors
They're just like us! Celebrities are also fans of Wiley's work. Alicia Keys and Swizz Beatz apparently own a massive painting, and Neil Patrick Harris and David Burtka own three paintings as of 2014.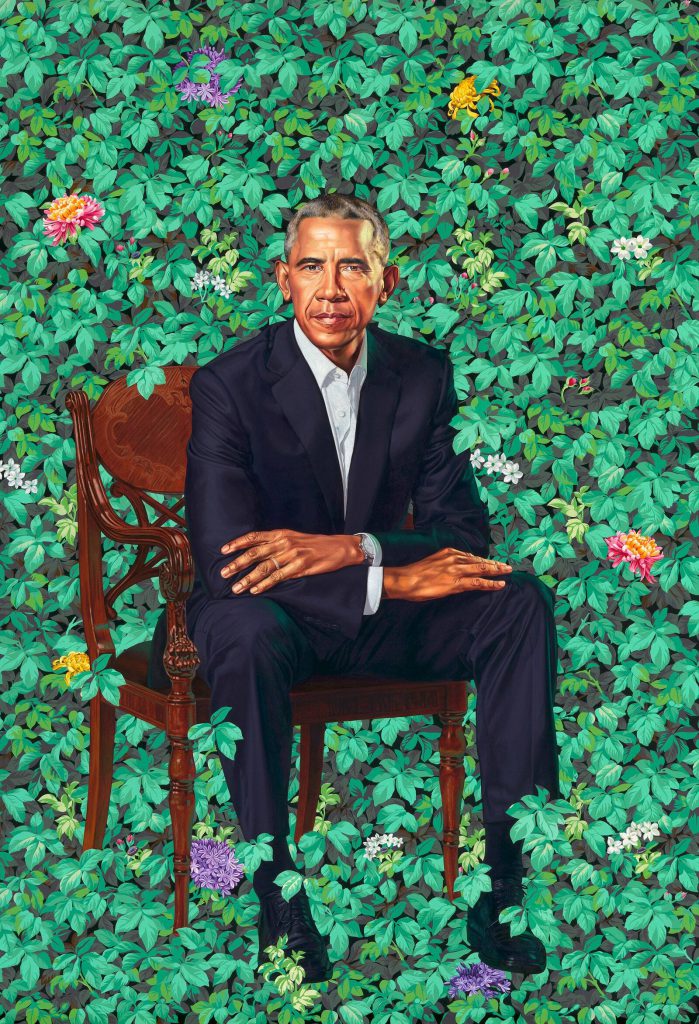 5. The Obama Portrait
In February 2018, the official portrait of President Barack Obama was unveiled at the National Portrait Gallery. The NPG welcomed record attendance figures that year with 2.3 million, which is due in no small part to the new portrait by Wiley, as well as a portrait of First Lady Michelle Obama by Amy Sherald.
I visited NPG in November 2018. I stood in line at the main entrance at least 30 minutes prior to opening hours and there were already dozens of like-minded visitors cued in line. When the doors opened, the museum staff––without any prompts––immediately announced which floors the Obama portraits were on. The floodgates had opened. Along the way, there were individual signs giving you clues that you were on the right path.
The painting depicts President Obama sitting in a chair seemingly floating among foliage. Surrounding him are chrysanthemums (the official flower of Chicago), jasmine (symbolic of Hawaii, where Obama spent most of his childhood), and African blue lilies (alluding to the president's late Kenyan father). When I finally came face-to-face with the portrait, I knew it would be the closest I would ever be to him.
– Tina Lee, SAM Exhibitions and Publications Manager
Images: Installation view of Anthony of Padua, 2013, Kehinde Wiley, oil on canvas, 72 × 60 in., Gift of the Contemporary Collectors Forum, 2013.8 © Kehinde Wiley, photo: Natali Wiseman. President Barack Obama, 2018, Kehinde Wiley, oil on canvas, 84 x 58 in. ©2018 Kehinde Wiley