Muse/News: Drawing with O'Keeffe, walks and recipes, and a napping lioness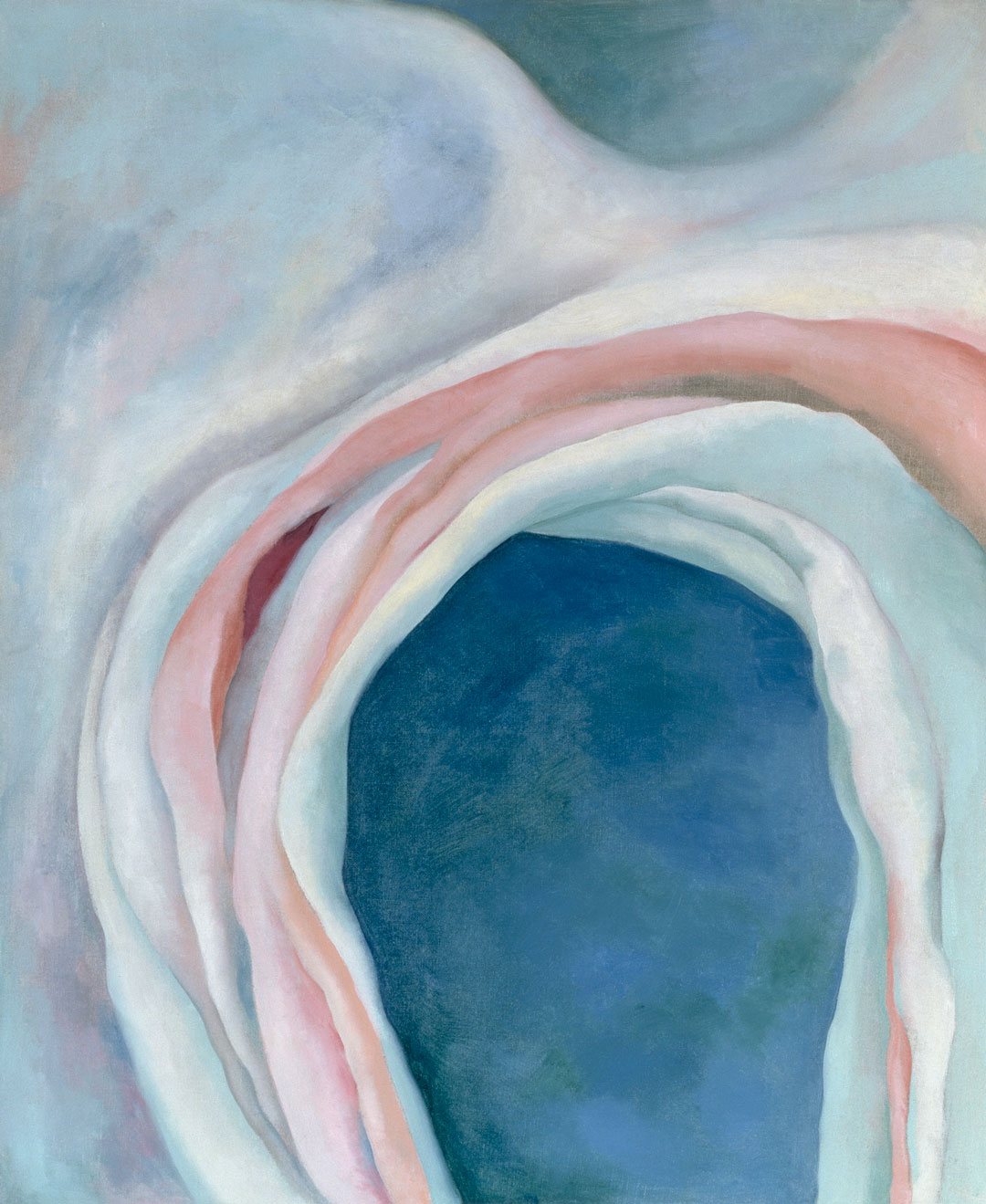 SAM News
SAM's temporary closure has been extended until further notice, in our effort to do all we can to safeguard the health and safety of the community.
We hope you are enjoying Stay Home with SAM, which connects you with art through videos, interviews, art-making activities, and art spotlights. Don't miss the latest post, featuring digital and analog art-making experiences for Georgia O'Keeffe: Abstract Variations.
Artnet will be spotlighting exhibitions from all over the world during the closures—they started with Abstract Variations.
Local News
Seattle Times' Gabriel Campanario is back with another sketch. This time, he takes in the Betty Bowen Viewpoint while on a socially distanced walk, mentioning her connection to SAM.
"Don't skip the Olympic Sculpture Park art detour," says Alison Williams of Seattle Met in her prescient "15 Best City Trails in Seattle" feature for Seattle Met's April edition.
Crosscut shares another video in their Art Seen series, created before the stay-at-home order, with a question that is more relevant than ever.
"What do you create or do in life that brings you happiness? The question we asked locals — just before Washington state's stay-at-home order — takes on new meaning now that individuals and communities are coping with the coronavirus crisis."
Inter/National News
Last week, Congress passed a $2 trillion aid package in response to the coronavirus. Cultural organizations had requested $4 billion; Artnet's Eileen Kinsella reports on how "they got, well, less."
Hyperallergic says skip Netflix, and explore their list of experimental films and video art to stream, gathered with the help of their contributors as well as artists and filmmakers.
Artnet's Sarah Cascone got 10 famous artists to dish on their favorite recipes getting them through these tough times.
"A fridge full of seafood, a cabinet full of beans, and regular trips to the coffee shop while we still can. Prepping for the worst, but can't leave this city! So far, pizza is still delivering, so totally OK."
And Finally
It makes me feel better to know Nikita the Lioness is taking a nap (again).
– Rachel Eggers, SAM Associate Director of Public Relations
Artwork: Georgia O'Keeffe, American, 1887–1986, Music, Pink and Blue, No. 1, 1918, oil on canvas, 35 x 29 in., Seattle Art Museum, Gift of Barney A. Ebsworth, 2000.161, photo: Paul Macapia