Muse/News: Summer fun, earthy art, and a wish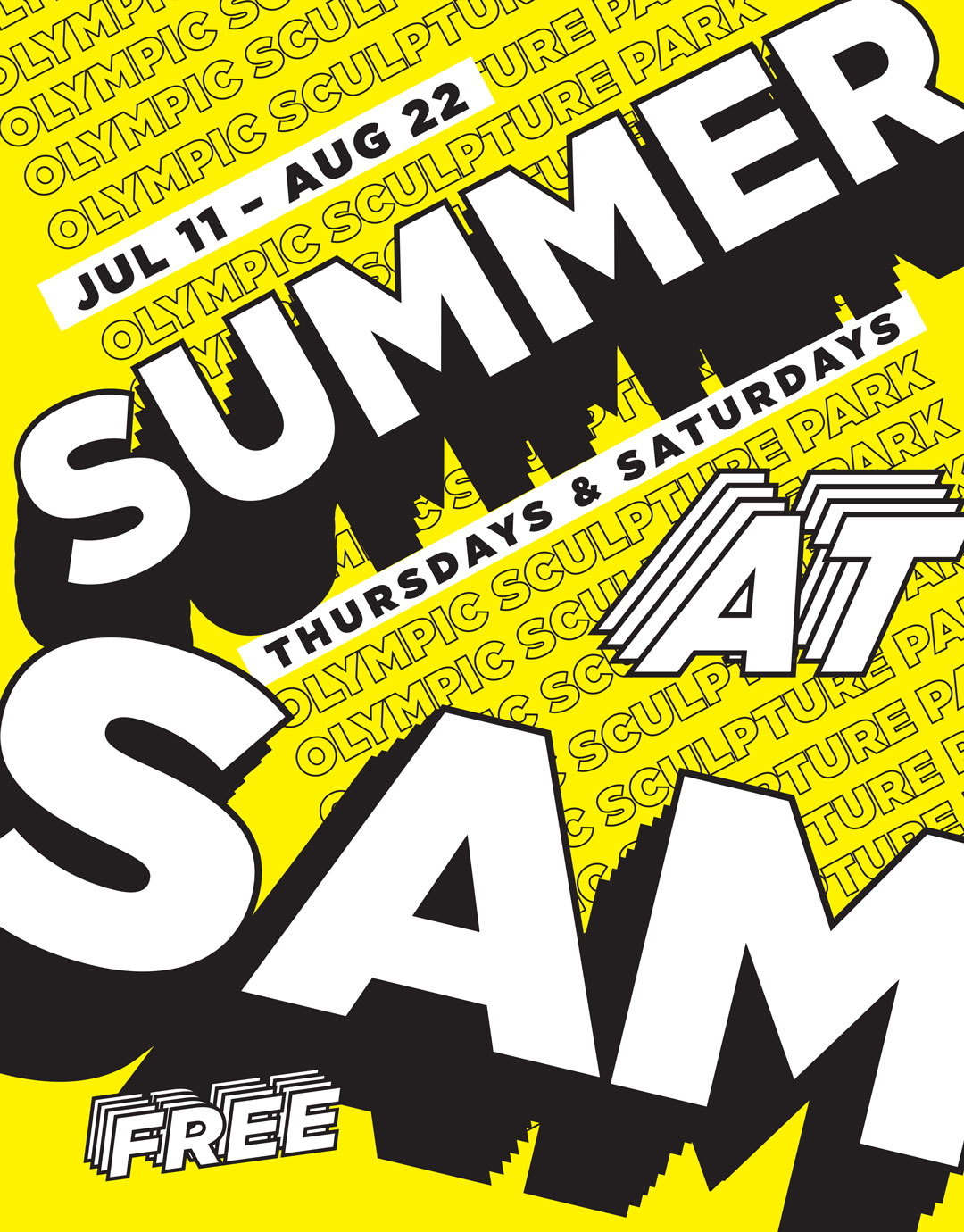 SAM News
Heads-up, parents and caregivers: summer in Seattle is upon us! Here's Elisa Murray for the Seattle Times with great ideas to keep the learning going and keep the fun going while school's out. She includes Summer at SAM, our annual series of free programming at the Olympic Sculpture Park, held this year July 11 through August 22.
And Artdaily and Patch.com both shared the news about Regina Silveira: Octopus Wrap, the mind-bendingly cool site-specific installation at the Olympic Sculpture Park's PACCAR Pavilion.
Local News
At this week's event featuring Tayari Jones (she was AMAZING), Seattle Arts and Lectures announced their exciting 2019-20 lineup, including Ta-Nehisi Coates, Min Jin Lee, and Jodi Kantor & Megan Twohey.
Musical hooks and a "subtle new take on its sexual politics": Seattle Magazine's Gavin Borchert on "Why You Need to See Seattle Opera's Carmen."
Crosscut's Brangien Davis examines the dire news about climate change and looks at how art could be a vital way to confront the challenges ahead.
"It might seem too-little-too-late to argue for sublime beauty in the face of urgent statistics about habitat loss, mass extinctions, droughts, wildfires and coastal erosion. But the introspective state that art is so adept at conjuring might be the only angle from which our modern brains can process and address the monumental facts."
Inter/National News
Farewell to I.M. Pei, the Pritzker Prize-winning architect who passed away at the age of 102. He designed the glass pyramid entrance of the Louvre in Paris and the East Building of the National Gallery of Art in Washington, DC.
The team at Artnet has a gondola-full of reads on the Venice Biennale, including the recent news that Lithuania's beach-opera installation and Arthur Jafa's film "The White Album" took the event's top prizes.
Renée Reizman for Hyperallergic on Dandelions, an installation by the anonymous Los Angeles art collective Art Department that turned a decommissioned substation into "a secret wish-processing facility."
"The bureaucrat asked more general questions. Could the wish be categorized as altruistic or selfish? Did it pertain to romance or your career?"
And Finally
"We sat them up on chairs, they were smiling for the camera. It was the greatest day of my life."
– Rachel Eggers, SAM Manager of Public Relations