Docents Defined: Nina Vichayapai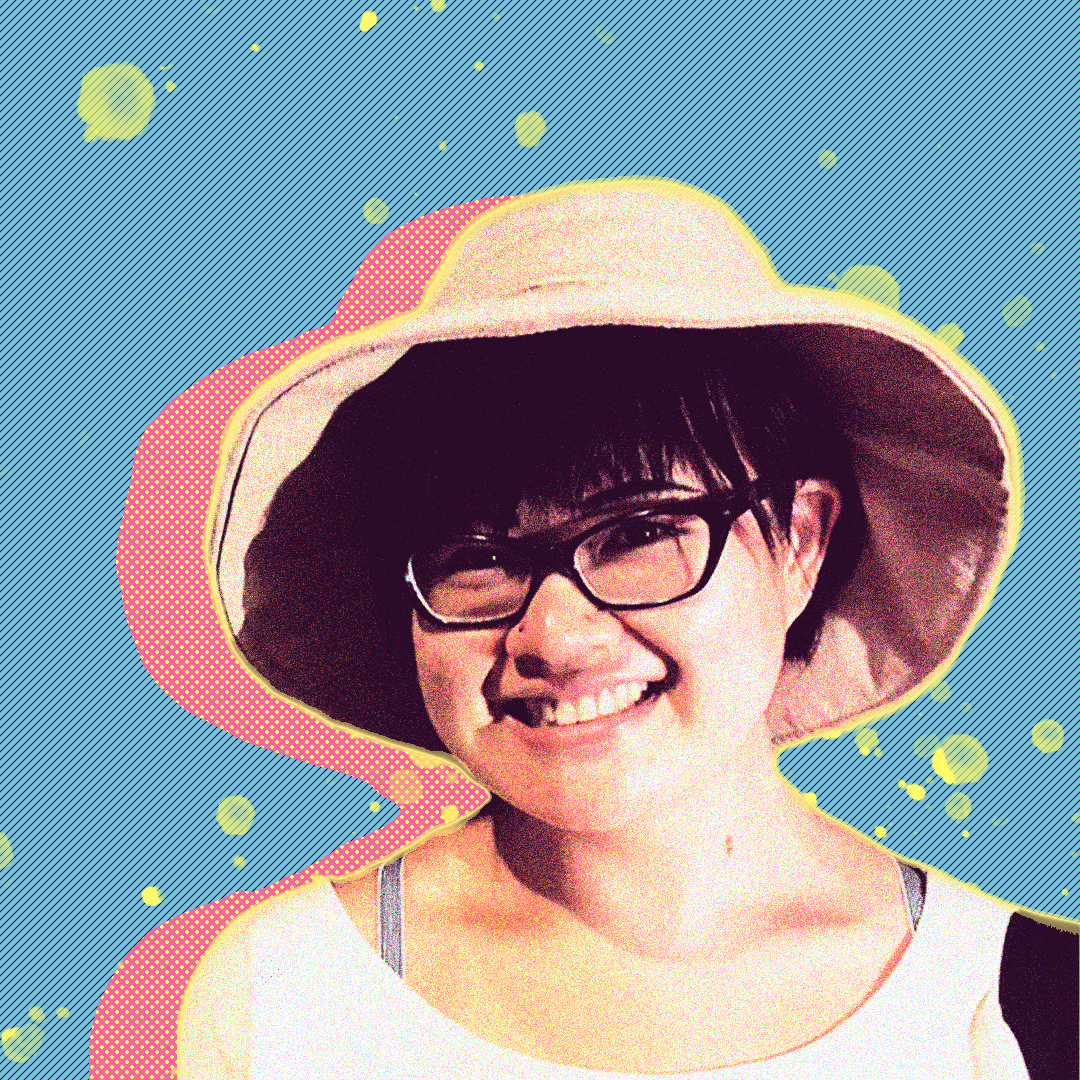 Are you a fan of the Seattle Asian Art Museum who loves discussing your favorite artworks? Consider volunteering as a docent at the Asian Art Museum when it reopens later this year! SAM is recruiting new docents to start training to lead tours of the newly installed galleries and you have until May 31 to apply.
Docents bring their unique interests and backgrounds to each tour they lead and that's what makes them fun and engaging for SAM's diverse audiences. A docent like Nina didn't go to museum growing up but later found them to be an important part of her life and started leading tours with SAM to help others become invested in museum visits early in life. Find about more about Nina in the interview below!
SAM: Tell us about yourself. Why did you decide to become a docent?
Nina: I am an artist and studied at an art school in San Francisco. Since I was young, I loved making art and knew I wanted to become an artist. It wasn't until I was older that I also learned to love looking at art. A huge part of my college education took place at museums and included wonderful opportunities to meet the people who help these spaces function. Growing up I never really visited museums and by the time I became an adult, I somehow fell into the impression that the museum was a space reserved for people unlike me and the stories being told there did not represent mine.
After seeing many different museums, I was blown away by how much these spaces offer our communities. By the time I finished college and decided to move back to Seattle I knew that as much as I wanted to continue making art, I also wanted to find opportunities which would allow me to tap into the joy I have for museums. Becoming a docent with the Seattle Art Museum was really the perfect outlet for that joy. I was especially compelled to become a docent given my previous background of apprehension toward museums. There are many people who avoid museums out of feeling excluded. Having once been one of those people, I have a lot of patience and understanding when it comes to sharing what I think we can all learn from art.
What's the best part of being a docent?
The best part of being a docent for me is definitely getting to see all the incredible connections people make to their own lives all just from looking at art. I've worked primarily with younger students and whether we are looking at a piece from the Pacific Northwest or from somewhere far away, whether it was made last year or hundreds of years ago, I'm always so thrilled to see how quickly the students will begin to relate the work to their own lived experiences.
Another thing I must mention as being a huge highlight is the wealth of resources we have access to! Through the online database, which docents can access, and the library at SAM, there is so much to learn about the art in SAM's collections. Docents are always contributing to this wealth as well. For any art lover, it' s really a dream and very fun to get lost in exploring the archives.
What's your favorite work of art to tour?
My favorite installation to tour is Lessons from the Institute of Empathy. This installation includes the work of Saya Woofalk along with pieces from many other artists, so there is a lot to work within the gallery for the many different tours we do. But what I love most is seeing how students light up when they step into that space. The whole installation really breaks a lot of preconceived ideas about what art and museums are supposed to look like. And the concept of empathy is always one that generates really deep and often touching conversations.
What's your most memorable touring experience?
I gave an Elements of Art tour to a particularly enthusiastic class once. They walked in without much prior experience of talking about art, but by the end of our tour they couldn't contain their excitement at discovering the different elements we had just discussed in every artwork we passed. It was as if I had revealed a magician's trick to them and their glee was really contagious!
What advice do you have for people applying for the docent program?
Visit museums! Not just art museums too. Seattle has so many great museums. I think it's important to get a feel for the culture and approach to education unique to each museum. It helped me understand what qualities I felt were important and how I could bring that to my role as a docent.
– Yaoyao Liu, Seattle Asian Art Museum Educator