Muse/News: Melancholy smiles, love letters to dance, and Swizz Beatz's art collection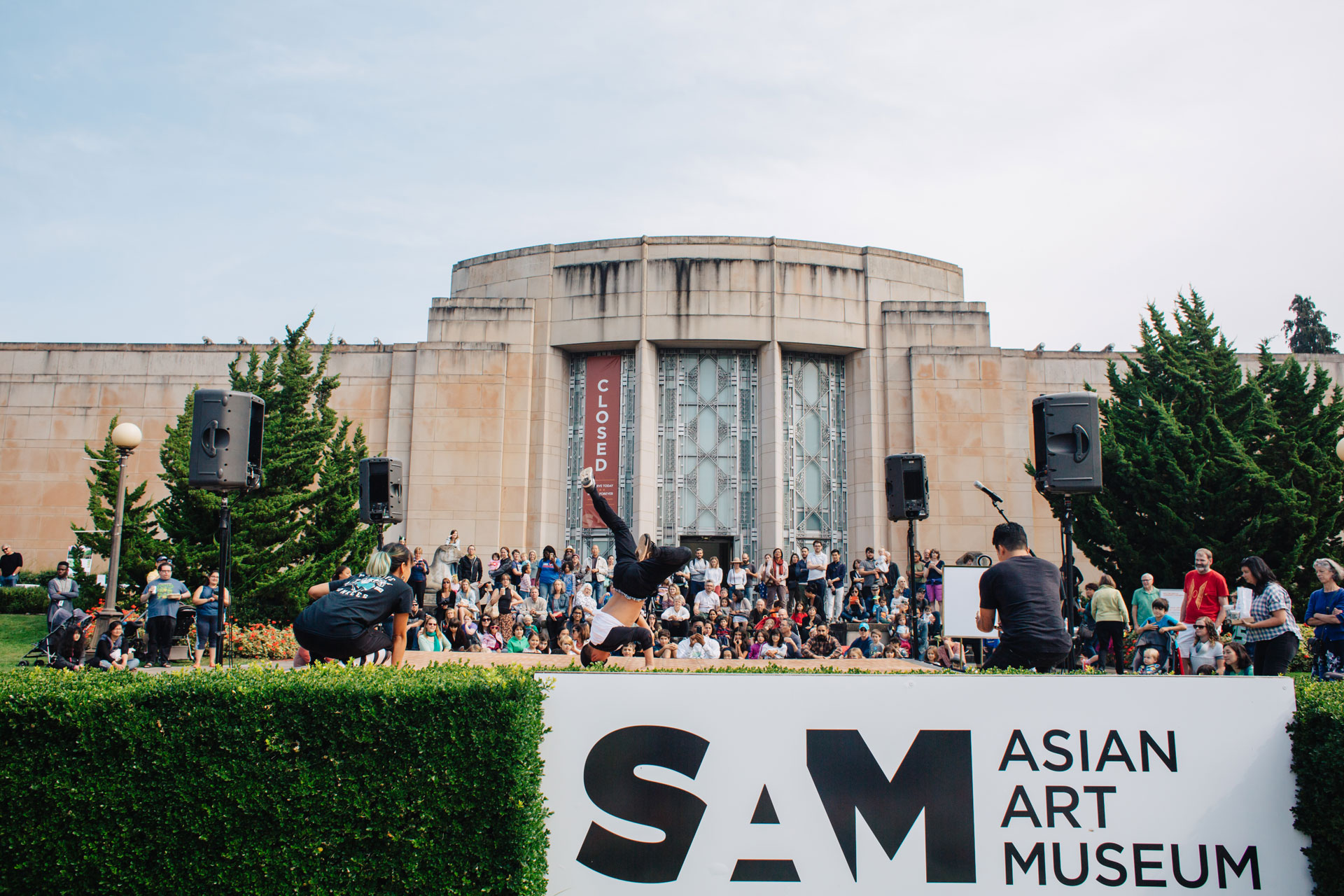 SAM News
Last week, SAM announced the launch of the public phase of a $150 million campaign to support all aspects of the museum's mission. To date, the campaign has raised more than $125 million towards its goals. Artnet and Patch.com shared the news.
Armon Mahdavi of UW Daily with a lovely look at The Magic Lantern of Ingmar Bergman, the museum's centennial celebration of the legendary Swedish writer-director, curated by Greg Olson, SAM's Manager of Film Programs.
"Olson was seated near me during the showing, and after the film finished, we exchanged glances. 'I hope we'll all be alright in the end,' he said to me with a melancholic smile."
Local News
The Jacob Lawrence Gallery at the University of Washington is celebrating its 25th anniversary. Crosscut's Mason Bryan speaks with Michael Spafford, Barbara Earl Thomas, C. Davida Ingram, and others about the artist's legacy.
Crosscut's Aileen Imperial with another great video story, this time featuring six local dancers—including David Rue, SAM's Public Engagement Associate—performing love letters to their art form.
Bones! Feathers! Forklifts! Brendan Kiley of the Seattle Times gets a behind-the-scenes look as the team at the Burke Museum of Natural History and Culture move their collection into its new "inside-out" digs.
"The coolest thing I found? I don't want to admit it," he said. "Mostly evidence of my co-workers from decades ago—someone had been sitting at a desk, smoking while working on specimens, and used one of the shells for an ashtray! They should give it a label: 'archaeological tool used by museum employee 30 years ago.'"
Inter/National News
Andy Battaglia of ARTnews on the (very sad) news that gallerist Mariane Ibrahim is closing her Seattle space and moving to Chicago. Pam McClusky, SAM's Curator of African and Oceanic Art, spoke with Andy, noting that "She couldn't be a more distinctive catalyst for international art."
Artnet's Henri Neuendorf reports on the reaction from the arts community to the big news that Amazon has abandoned plans to establish an HQ in New York City.
M.H. Miller of the New York Times Style Magazine profiles producer Swizz Beatz on how he created interest in contemporary art in the hip-hop world—and how he is bringing change to the art market itself.
"Over the past 20 years, he and his wife have built one of the great American collections of contemporary art, and he has quietly become one of the art world's most important power brokers, a singular advocate for artists in an industry that often exploits creativity for the sake of the bottom line."
And Finally
Parkland survivors, one year later.
– Rachel Eggers, SAM Manager of Public Relations
Photo: Jen Au