Object of the Week: Jacob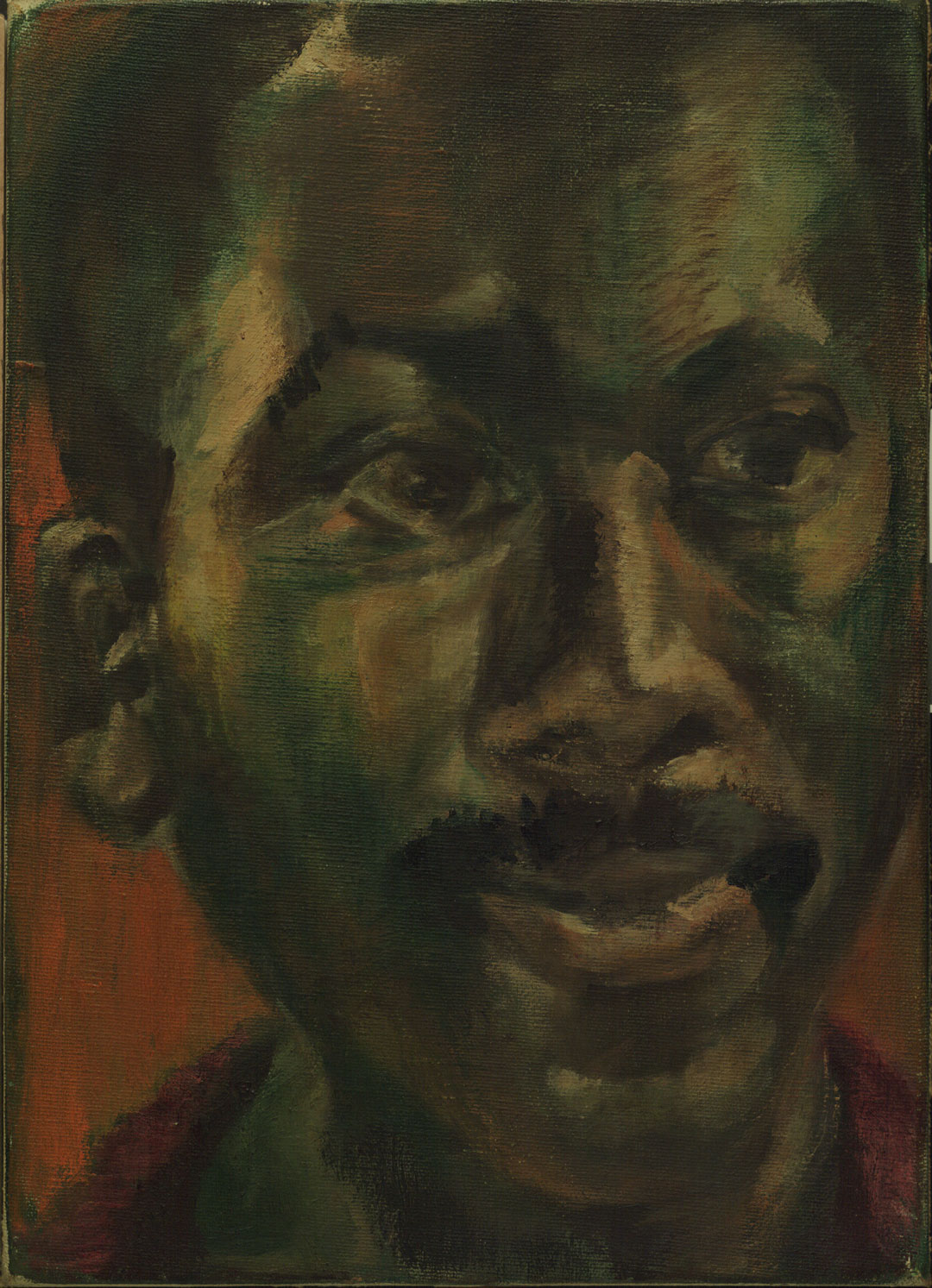 Jacob Lawrence and Gwendolyn Knight Lawrence were married for 59 years, in a harmonious partnership of two prolific and engaged creators that was both romantic and artistic. Though it was Jacob whose star would rise over the years, becoming celebrated around the world for his dynamic pictorial style of historical narratives, Gwendolyn continued her studies—in painting, drawing, design, and dance—and served vital roles in the cultural community of their adopted city of Seattle.
With this intimate portrait of her husband (Jacob, 1986), Gwendolyn explores her own artistic project, distinct from her husband's grand themes of history and social justice. Instead, she pursues an expressive and personal idiom, reflecting the emotional truths of the immediate world around her.
Gwendolyn—or Gwen, as she was affectionately known—began the portrait in 1960, when the couple was still living in New York City. But she kept returning to it, with final retouches in 1986, when they would firmly be ensconced in their lives in Seattle. She found it a compelling challenge to create a portrait of the person she saw every day, in all of the moods and changes that an individual necessarily undergoes over the years. Instead of a frozen moment in time, we instead see the process of a person becoming.
Jacob's face fills nearly the entire frame, even going out of the bounds of the canvas in one corner. His skin is rendered in broad and unusual strokes of brown, green, and yellow, reflecting against the hint of a red shirt at the neck and glimpses of orange in the background. He wears a calm smile and a somewhat inquisitive brow, exuding kindness.
In the catalogue for Never Late for Heaven: The Art of Gwen Knight, a 2003 solo show held at the Tacoma Art Museum, curator Sheryl Conkleton noted, "As her work developed, Knight became more committed to the interpretation and communication of visual delight in the world around her. It superseded the need to tell a story or to explore the larger meaning of what it meant to be a modern painter."
When artist Gwendolyn Knight Lawrence died on February 18, 2005—almost exactly 14 years ago—she'd lived in Seattle for 34 years. The city was lucky to have her.
– Rachel Eggers, Manager of Public Relations
Image: Jacob, 1986, Gwendolyn Knight Lawrence, oil on canvas, 14 1/4 x 10 1/4 in., Gift of the Marshall and Helen Hatch Collection, in honor of the 75th Anniversary of the Seattle Art Museum, 2009.52.59 © Estate of Gwendolyn Knight Lawrence/Licensed by Artists Rights Society (ARS), NY