Muse/News: Man-altered landscapes, erasure poems, and a neon-hued restoration fail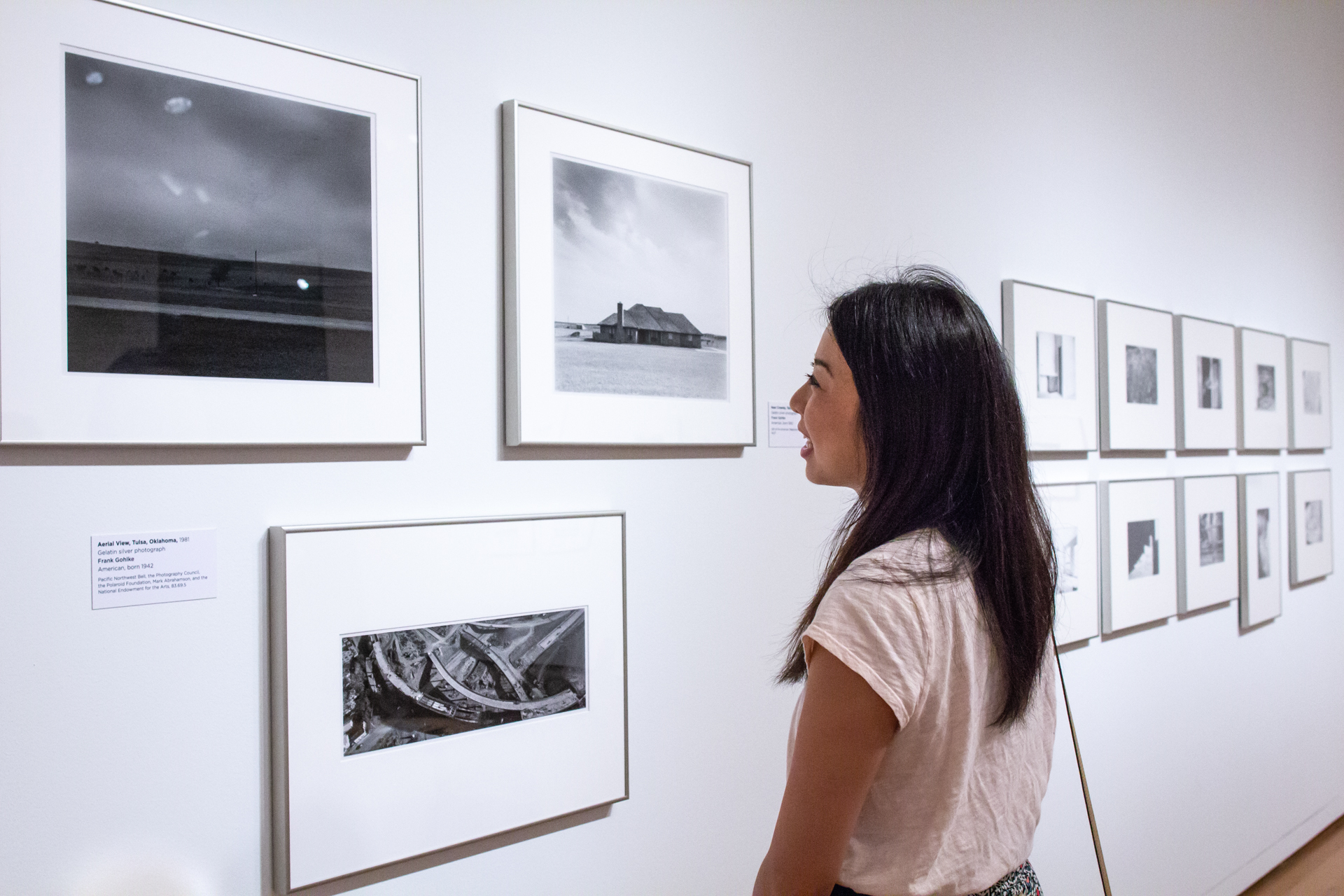 SAM News
Don't miss part two of Michael Upchurch's write-ups for Crosscut on smaller installations now on view at SAM: this week, he highlights New Topographics, featuring photographs of "man-altered landscapes," and American Modernism, which includes two incredible paintings from SAM's collection by Georgia O'Keeffe and Marsden Hartley.
The fall edition of The Stranger's Art & Performance Quarterly is out! Lots of SAM shows and events are among their critics' recommendations, including the exhibitions Peacock in the Desert and Noble Splendor, the annual Diwali Ball, and film events Night Heat: The 41st Film Noir Series and Indian Film Masterpiece: The Apu Trilogy.
Local News
Sarah Anne Lloyd of Curbed Seattle tracks the important news of the Mystery Coke Machine's sudden public appearances following its recent Capitol Hill dislocation.
Seattle poet Quenton Baker's Ballast opens at the Frye Art Museum on October 6; Seattle Met's Stefan Milne interviews Baker about his erasure poems examining the 1841 revolt aboard the Creole slave ship.
Brangien Davis of Crosscut interviews surgical nurse and artist Andrea Gahl about the doctor portraits lining UW's surgical department hallway—and her new portraits that combat stereotypes about what a surgeon looks like.
"I hope my portraits not only illustrate the diversity of the surgeons I work with," Gahl says, "But also the myriad ways that that diversity enriches us."
Inter/National News
TIME Magazine highlights "31 People Who Are Changing the South," including Bryan Stevenson of the National Memorial for Peace and Justice and Christy Coleman of the American Civil War Museum.
Artnet's Caroline Goldstein with a round-up of the best and worst of the art world this week, including the discovery of hidden treasure (best) and an eye-popping restoration fail (worst).
The New York Times' Holland Cotter reviews Soul of a Nation: Art in the Age of Black Power, which opens today at the Brooklyn Museum and explores expanding definitions of "black" art.
"The stakes were high, the debate could be bitter. But the results were win-win. What we see in the show itself is not suppression but florescence."
And Finally
Finally some genius made the Pizza Patio Set.
– Rachel Eggers, SAM Manager of Public Relations
Image: Installation view of New Topographics at Seattle Art Museum, 2018, photo: Stephanie Fink.