Object of the Week: Soundsuit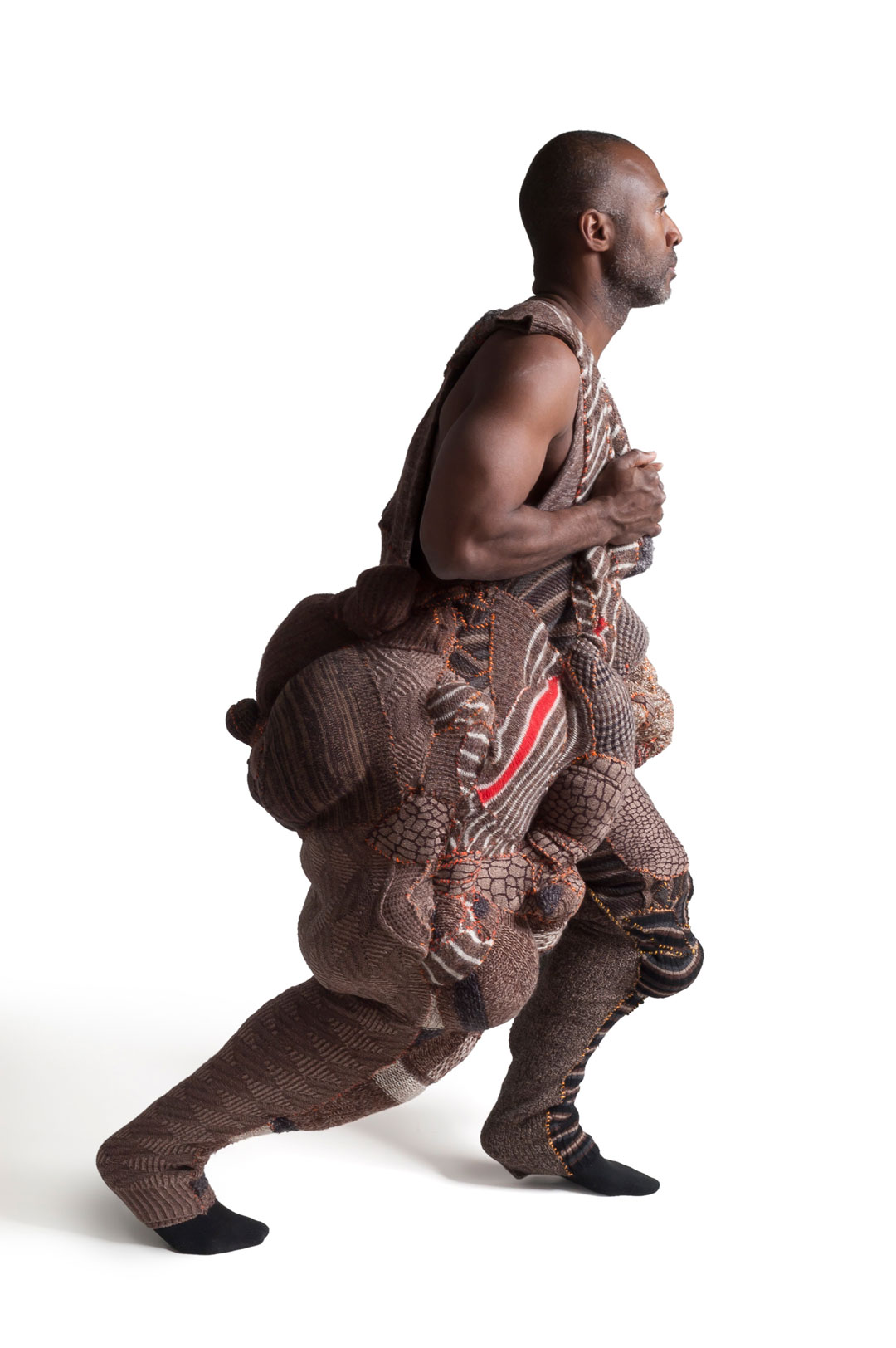 In this special edition of Object of the Week, the three Empathics who have taken up residence at SAM in the installation Lessons from the Institute of Empathy share their thoughts on Nick Cave's Soundsuit. The Empathics are part of ChimaTEK: Virtual Chimeric Space by contemporary artist Saya Woolfalk. They have surrounded themselves with works from our African art collection and are asking questions and sharing information about the art as a way to help visitors awaken their own empathy.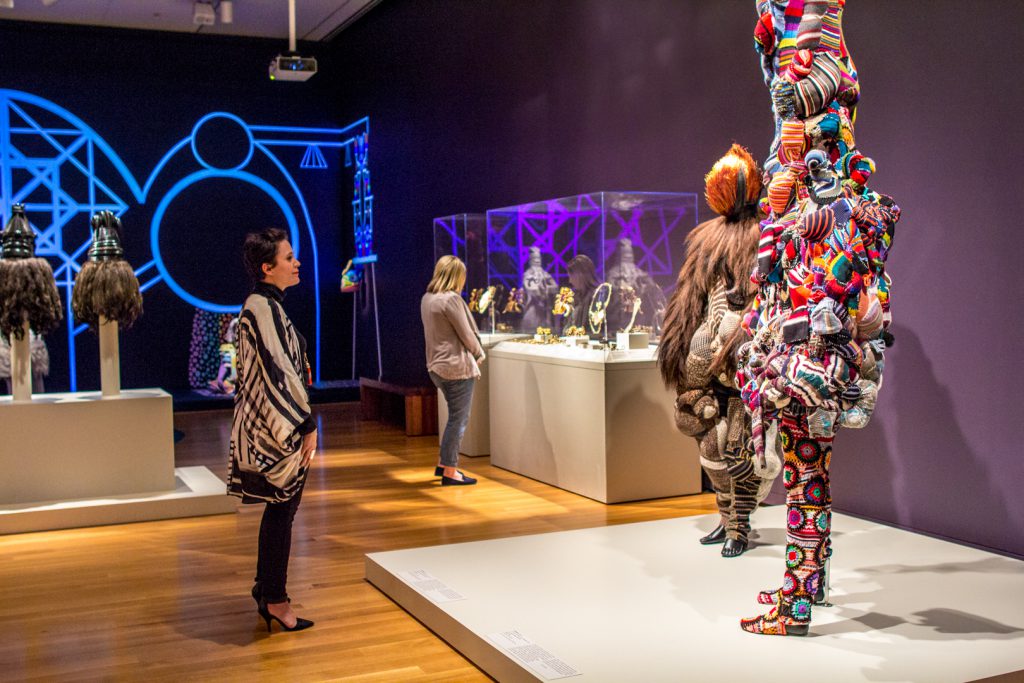 EMPATHIC LESSON: CONSIDER THE CHIMERIC
Nick Cave's suits mix anatomical features in a perplexing way. Are they human or not? This question is being asked in science as human and nonhuman species can be merged to create new forms of life, known as chimeras. Does this combination show disrespect for human dignity or is it a step toward progress? The Empathics wonder what the potential of crossing species might be.
Using hair collected from barber shops in Chicago is a strategic move that Nick Cave explains: "The hair creates an animal sensibility. You know it's hair, but you don't know where it comes from. It's seductive, but also a bit scary. Animals have so much to teach us. I hope that by merging animal parts with human parts in these Soundsuits, I force people to pay attention to what they are doing to our earth and the animals living here with us. I'm having fun and using whimsical circus imagery to ask people to consider the underlying tragedy we are perpetrating. We have to find ways to live with each other, extend our compassion to other communities and take care of our natural resources."
Nick Cave goes on to share the history of his Soundsuits, two of which are on view. "My first Soundsuit was made out of twigs. The initial concept came from the Rodney King incident and the Los Angeles riots in 1992; as I was reading about the riots, I was thinking about the feeling that I was dealing with as a black male, feeling smaller, devalued, invalid . . . the incident was larger than life: six policemen bringing Mr. King down. . . . I was in the park one day, sitting, thinking about everything around the riot, and then I looked on the ground and found a twig. I created a sculpture from twigs. . . . When I put it on and started to move in it, I realized that it made a sound and I began to think a lot about protest, that in order to protest you have to be heard, and in order to be heard you have to be aggressive."
– The Empathics, The Institute of Empathy
Images: Soundsuit, 2006, Nick Cave, fabricated fencing mask, human hair, sweaters, beads, and metal wire, approx. 6 feet tall, on mannequin, Gift of the Vascovitz Family in honor of the 75th Anniversary of the Seattle Art Museum, 2007.70 © Nick Cave. Installation view of Lessons from the Institute of Empathy at Seattle Art Museum, 2018, photos: Natali Wiseman.