Dovey Martinez: Emerging Arts Leader Look at SAM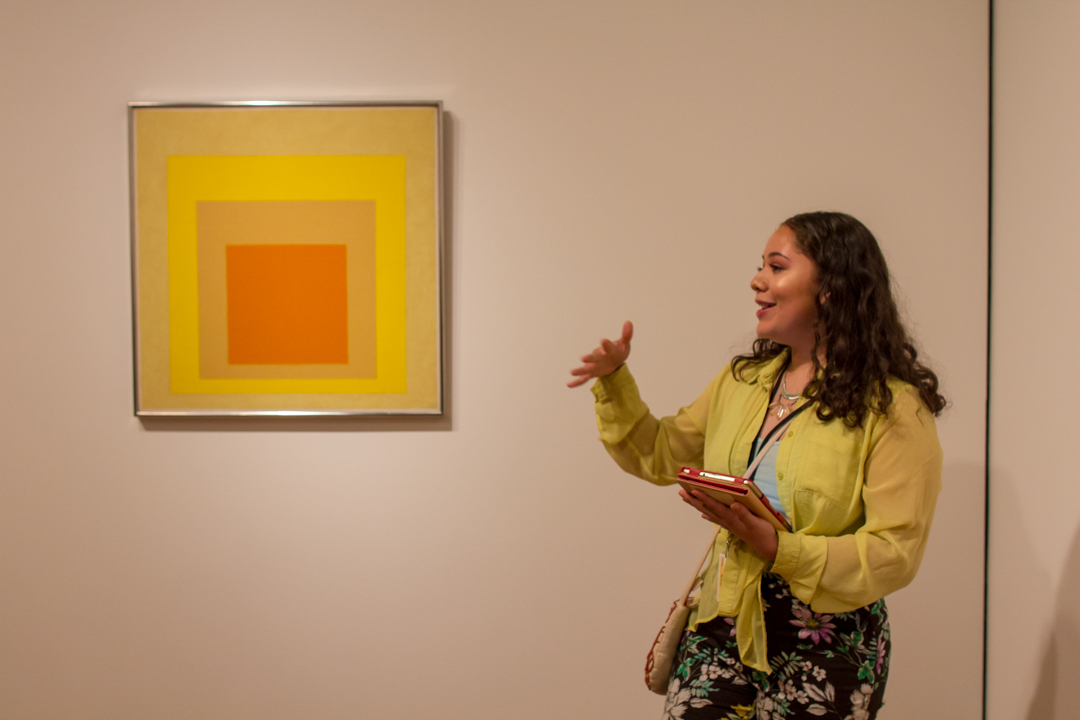 As I walked towards the Seattle Art Museum to begin my Emerging Arts Leader internship, I was excited. I knew I would be working with the education and curatorial departments, but had only the minutest idea of what the internship would entail. At the staff entrance, I saw the other Emerging Arts Leader Intern for the summer nervously sitting on the couch. As Seohee Kim and I began to get to know each other, it was apparent we had many similarities. We are both passionate about immigrant rights and we both originally intended to take a law career track but found ourselves working in the arts, despite the initial backlash from our parents. I didn't know it then, but Seohee and I would become an inseparable and fierce duo.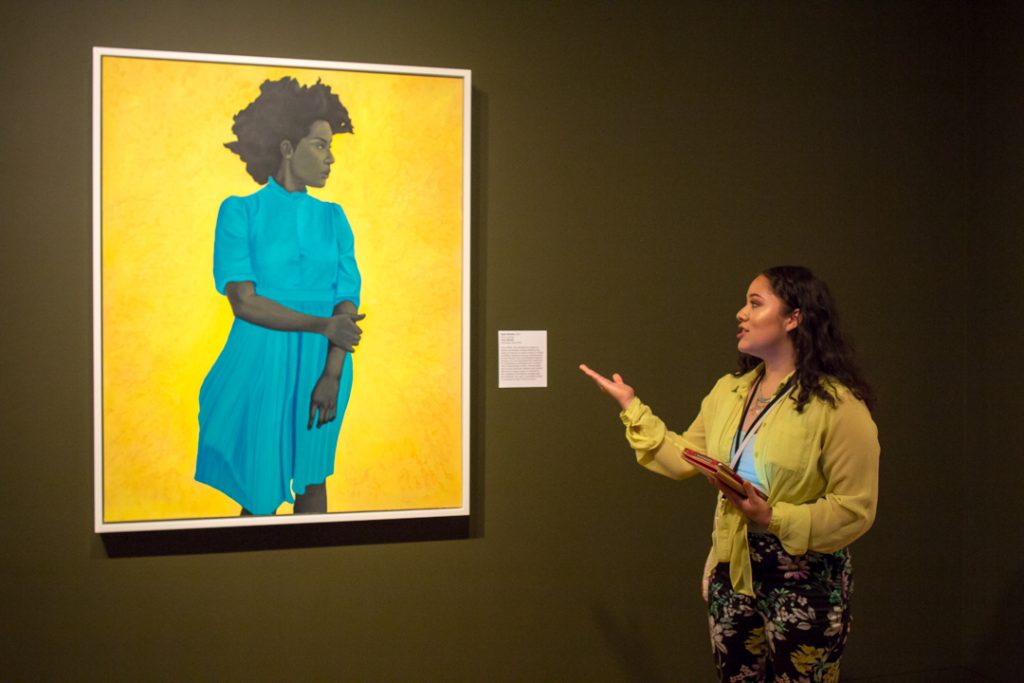 Everyone we met was genuine, welcoming, caring, and passionate. I honestly could not believe my eyes, it seemed almost suspicious. The education department glows with kindness and a love for the Seattle Art Museum's mission to connect art to life. I went to college in Connecticut, and although I was raised in Seattle, I didn't have many friends or connections with the arts community. This quickly changed. I could share with you about how I gained professional experience using The Museum System to research and organize objects. I could tell you about the meetings I sat in on where my voice mattered and my opinions were valued. I could tell you how I learned about the behind-the-scenes work that most people don't know about. I could tell you how this internship opened my eyes to a possible career path that I would've never known about prior to this summer: exhibition design. I could write about each of these topics, but I want to focus on the amazing events that allowed me to get involved with the Seattle community and touched my heart with the amount of support and healing that took place at these events.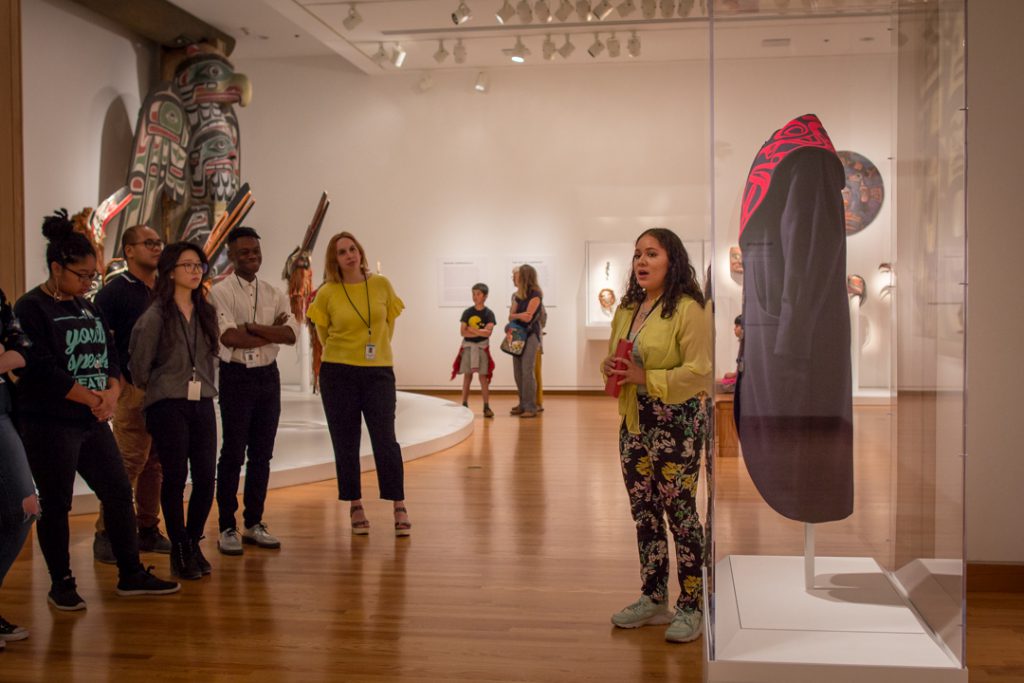 Three events, in particular, had a strong impact on me; the [Black] Power Summit, the Creative Advantage, and Remix. The Power Summit was a health and wellness conference for Seattle's Black community. The first panel was one on mental health and mindfulness. The panel spoke about generational trauma and the stigma behind mental illness within the Black community. I could relate to these trends within the Latinx community. Often times, our parents work so hard to provide for our families that they dwell in survival mode. When we are raised in households where mental illnesses are stigmatized, we feel as if we are a burden to our family if we bring up issues we may be facing. As we keep hiding, the marble-sized issue becomes a bowling ball. One panelist suggested that we sit with our discomfort and strip it of its power over us. The trauma may still be present in the form of memories or thoughts, but it will no longer have power over our ability to thrive.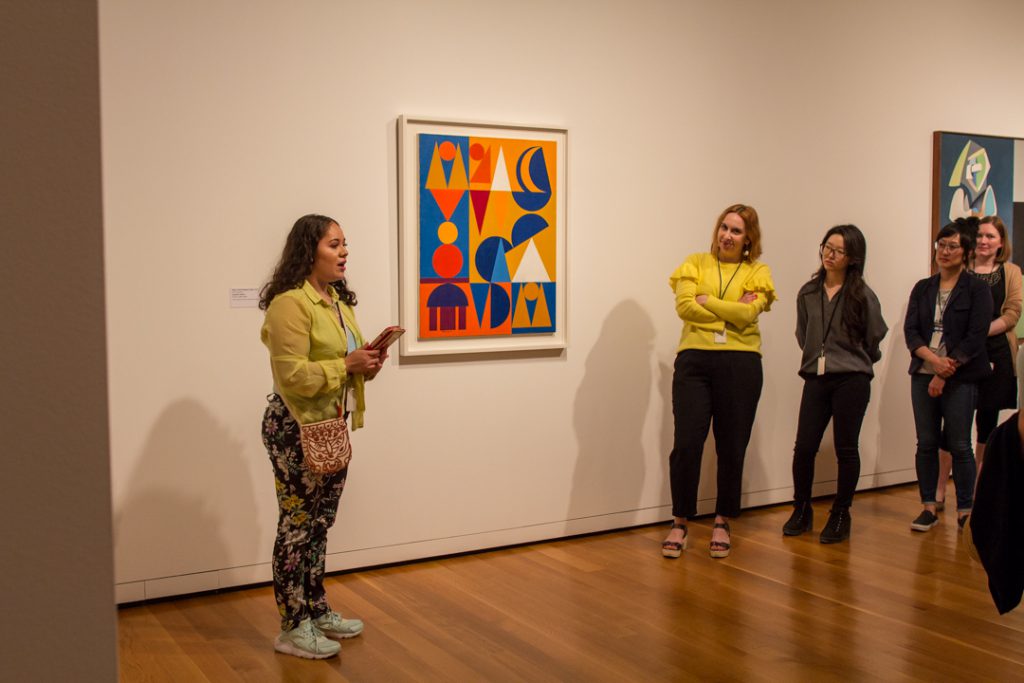 If you've never been to Remix, just know you're sleeping! Remix is a beautiful event in which many people come together to share the dance floor, art activities, tours, drinks, as well as their most fly outfits. I loved the art activities, but what really impacted me was the dancing. With performing artists such as the Purple Lemonade Collective, Bouton Volonté, and Randy Ford, the dance floor was throbbing with presence and beauty. When the dancers dipped, catwalked, and, yes, even twerked, a semi-circle formed around them of mainly white allies. Space was created for queer and trans people of color to exist, express their passion, make art, and share joy. As they created magic with their bodies, the viewers cheered and recorded, but mainly they yelled words of encouragement and awe. This wonderful space for marginalized groups to feel at ease within a large group of white folks didn't feel uncomfortable or unwelcoming though. At that moment, race, gender, and sexuality were being praised and we were allowed to take up space with the knowledge that our allies are there to support us. If I wasn't so busy sweating through my orange romper from all the dancing, I probably would have shed a tear of joy and love.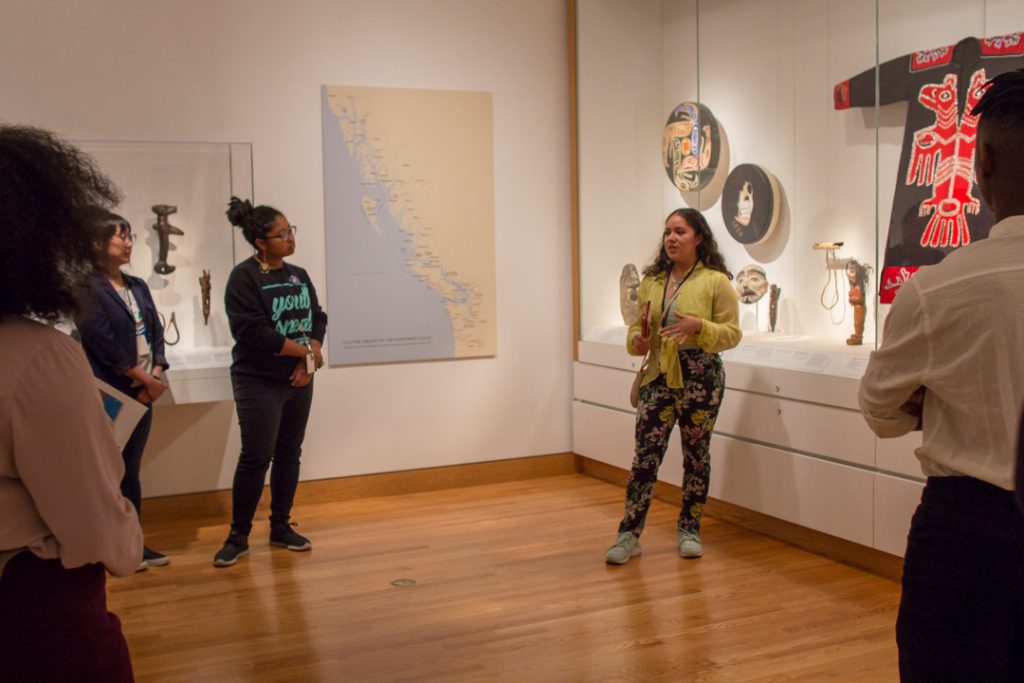 The Seattle Art Museum is a highly inclusive environment that truly values racial equity. The institution is not building inclusive spaces or challenging our thinking because it is the trendy thing to do. The Seattle Art museum genuinely values equity work, from the director of the museum to interns like me and Seohee, and in between. This experience was one of healing for me after graduating from an institution on the East Coast that lacked passion for equality and often protests had to occur to demand visibility for underrepresented groups. The Seattle Art Museum is taking a stand and a leadership role to highlight and welcome all identities. When the mission statement says that the Seattle Art Museum connects art to our lives, I understand that they connect art to our lives because they know that our lives matter and want to be a space for healing, learning, and unity.
– Dovey Martinez, SAM 2018 Emerging Arts Leader Intern
Photos: Natali Wiseman