SAM Gallery Artists on Seattle: Christopher Kroehler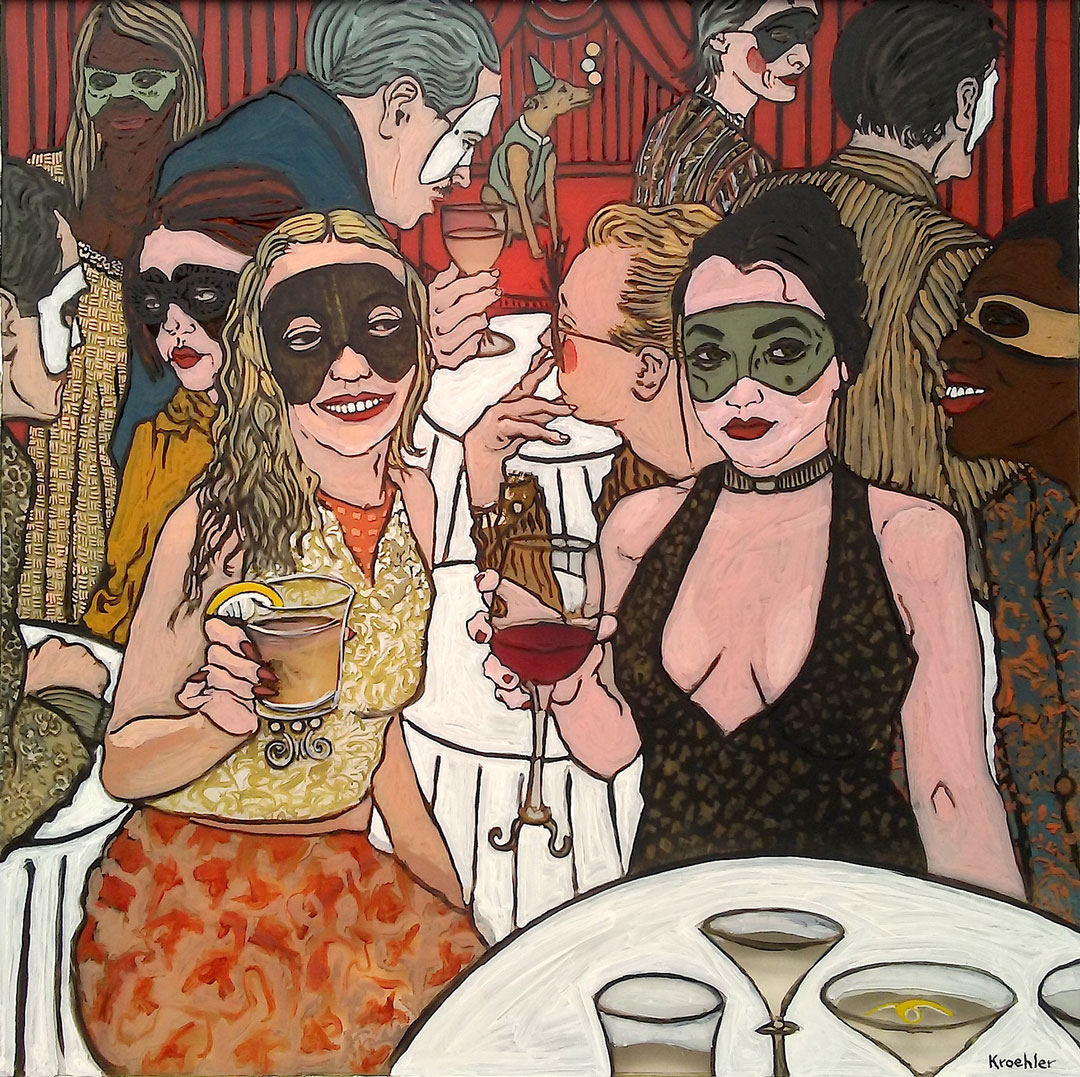 Having lived here all of my adult life, Seattle has played a huge role in shaping me and helping me find my voice as an artist.
I first moved to Seattle so I could study painting at the University of Washington. I lived in a downtown loft space on the corner of Seventh Avenue and Virginia sharing the building with musicians, sculptors, filmmakers, writers, photographers, and painters. I took classes from influential professors like Jacob Lawrence, Michael Spafford, and Curt Labitzke who helped guide me as a young artist.
Over the years, I've spent countless hours sketching in cafes around the U-district and in restaurants and bars throughout the city. I was drawn to the vibrant neighborhoods of Fremont and Capital Hill which fed my creativity and I found calm walking the beaches along the sound and nearby parks.
My paintings are a reflection of the people and places I have grown to know and love. I implement images from a variety of sources including sketches and photos I have taken around town over the years. I paint on vintage windows salvaged from local buildings being transformed. As I repair glazing or touch up the wood frames, I think about the history and stories behind the window and what was seen through the glass. I like the depth that this adds to each of my paintings.
Next time you're downtown, stop by SAM and enjoy some time with my cast of characters on display at TASTE through August 6.
– Christopher Kroehler, SAM Gallery Artist
Image: They Were There for Deb, Christopher Kroehler, 30 x 30 in., oil on plexiglas.