Muse/News: Arts News from SAM, Seattle, and Beyond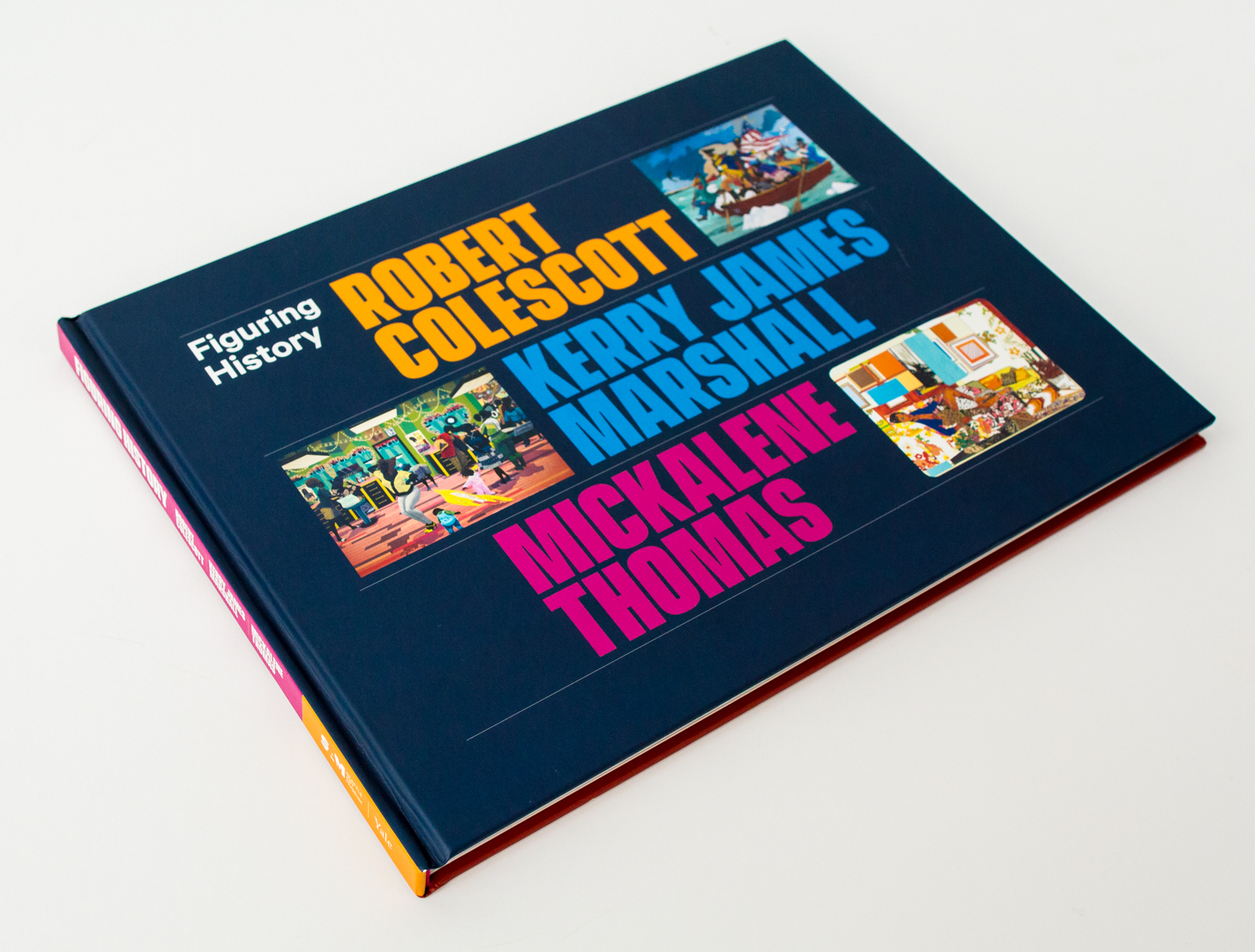 SAM News
In honor of World Book Day, Culture Type recommends reading an exhibition catalogue; among the picks is the catalogue for Figuring History (only two weeks left to see it!).
"Few have the opportunity to travel around the country to view all of the important and compelling museum exhibitions featuring work by African American artists. While there is no substitute for seeing art in person, exhibition catalogs are the next best thing."
The solo exhibition of the 2017 Betty Bowen Award winner is now on view! Margo Vansynghel of City Arts interviewed the artist for this feature story.
"I don't want to only talk about myself," Vaughan says when we meet to talk about the Betty Bowen Award and the associated show. "The project is about raising awareness about what's happening: Last year was the most dangerous year on record for trans people, and specifically for womxn of color. Over 92 percent of trans people killed are trans people of color. That intersectionality is important."
In her recurring series Art of Our City, Marcie Sillman of KUOW features dancer, Renaissance man, and SAM public programs coordinator David Rue (I really hope you didn't miss him perform last week in Dani Tirrell's Black Bois).
My older brother was in a production of "Into the Woods." He was in 6th grade or something like that, but it was the first time I saw the curtain rise to expose this world of the imagination and I was like, "Oh my god! This is what I should be doing! This is it!'
Local News
Seattle Times food writer Bethany Jean Clement reviews Oh, You STILL Work There?, The Factory's recent show about artists working in the service industry.
Carla Bell for Crosscut interviews ChrisTiana ObeySumner, Seattle Opera's first social impact consultant; they will work to "encourage more access to communities of color."
City Art's Margo Vansynghel on Photographic Center Northwest's current show on the deep visual legacy of the Black Panther Party, curated by Michelle Dunn Marsh and Negarra Kudumu.
"The Black Panthers were very aware of the power of imagery and of the effects of repetition," Kudumu says. "The key markers and unifying aesthetic were always present, as a constant reminder of who they were and what they stood for."
Inter/National News
The National Memorial for Peace and Justice—"the first public museum and memorial to the victims of racial terror in the US"—opened last week in Montgomery, Alabama. The New York Times' Campbell Robertson has an unmissable look at this extraordinary new institution.
The Institute for Contemporary Art has opened in Richmond, Virginia. Hyperallergic's Amanda Dalla Villa Adams visits their inaugural exhibition, Declaration, featuring artists such as Deb Sokolow, Titus Kaphar, and Paul Rucker.
Artsy's Tess Thackara on the "must-see" exhibition of sculpture by the late Jack Whitten, now on view at the Baltimore Museum of Art.
"They were talismans and memorials; expressions of reverence to his ancestors; objects intended to create hope and to keep his family safe. They bring African and European cultural pasts together, rejecting the binaries of West and non-West. Indeed, they represent something like a loose roadmap for the future of humanity, offering some clues for how we might face the twin threats of technological and ecological crisis."
And Finally
RIP to Bob Dorough, who has passed away at 94. I will always be grateful for your undeniably funky earworms that made learning magical.
– Rachel Eggers, SAM Manager of Public Relations
Photo: Natali Wiseman