A Civic Leader: Brooks Geer Ragen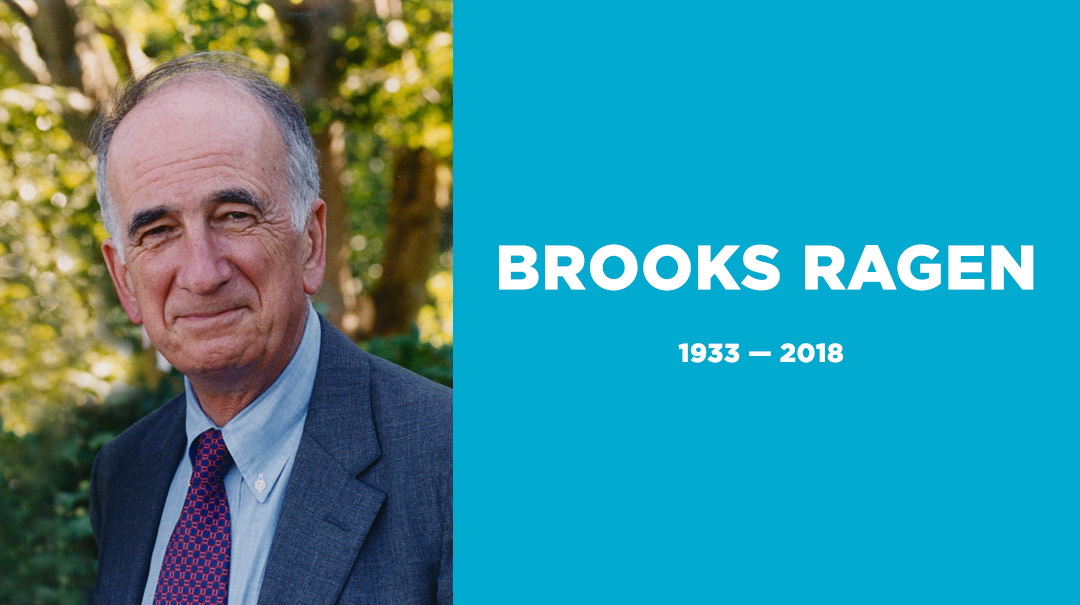 When Brooks Ragen moved to Seattle in 1961, our cultural community was in its formative years. The anchor organizations we know today only grew through the commitment of dedicated leaders and civic-minded citizens, people like Brooks Geer Ragen. From his business ventures to his board service at SAM and other major organizations throughout Seattle, Brooks approached these undertakings with the same philosophy: to make our community stronger. It is with a heavy heart that we share the news of Brooks's passing on April 15.
Brooks was a SAM Trustee for over 25 years, a time of incredible growth and expansion for the museum. He joined the Board in 1992 and served as Vice President from 1996 to 1998. He served as President from 1998 to 2000, and as Chairman from 2000 to 2001. Brooks's dedication to his causes was unparalleled, and his work ethic incomparable.
As Board President and as Board Chairman, he used his business acumen and endless energy to expertly guide SAM through the planning phases in advance of the SAM Transformation campaign, creating the Olympic Sculpture Park and expanding our downtown museum, both of which have continued to shape our city and museum. Most recently, Brooks served as a member of our Seattle Asian Art Museum Campaign Committee, once again providing his invaluable insights as we undertake this next major civic project.
His advice and expertise have been instrumental on so many of SAM's committees, including among others Finance and Investment; Audit and Real Estate; Executive and Governance; Corporate Relations and Succession planning. Brooks and his wife, SAM Docent Laureate Susie Ragen, created the Brooks and Suzanne Ragen Film and Education Endowment, which provides key support to the museum's renowned film program, and countless educational programs for people of all ages.
Beyond SAM, Brooks embraced roles of civic service for over 50 years. He served as board president of many Seattle institutions, including ACT Theatre, The Bush School, The Seattle Foundation, UW Medicine, and Seattle Cancer Care Alliance. He also served on the boards of the Washington chapter of the Nature Conservancy, the Bloedel Reserve and The High Desert Museum in Bend, Oregon. The philanthropy of Brooks and Susie has established endowments and scholarships at institutions all over the country.
Within all his successes and a long career—he never retired—Brooks Ragen was always kind and gracious, and never pretentious. Approachable, intelligent, and always determined, Brooks was the very definition of a civic leader. Seattle is a stronger community because of Brooks Ragen, and he will be greatly missed.