Muse/News: Arts News from SAM, Seattle, and Beyond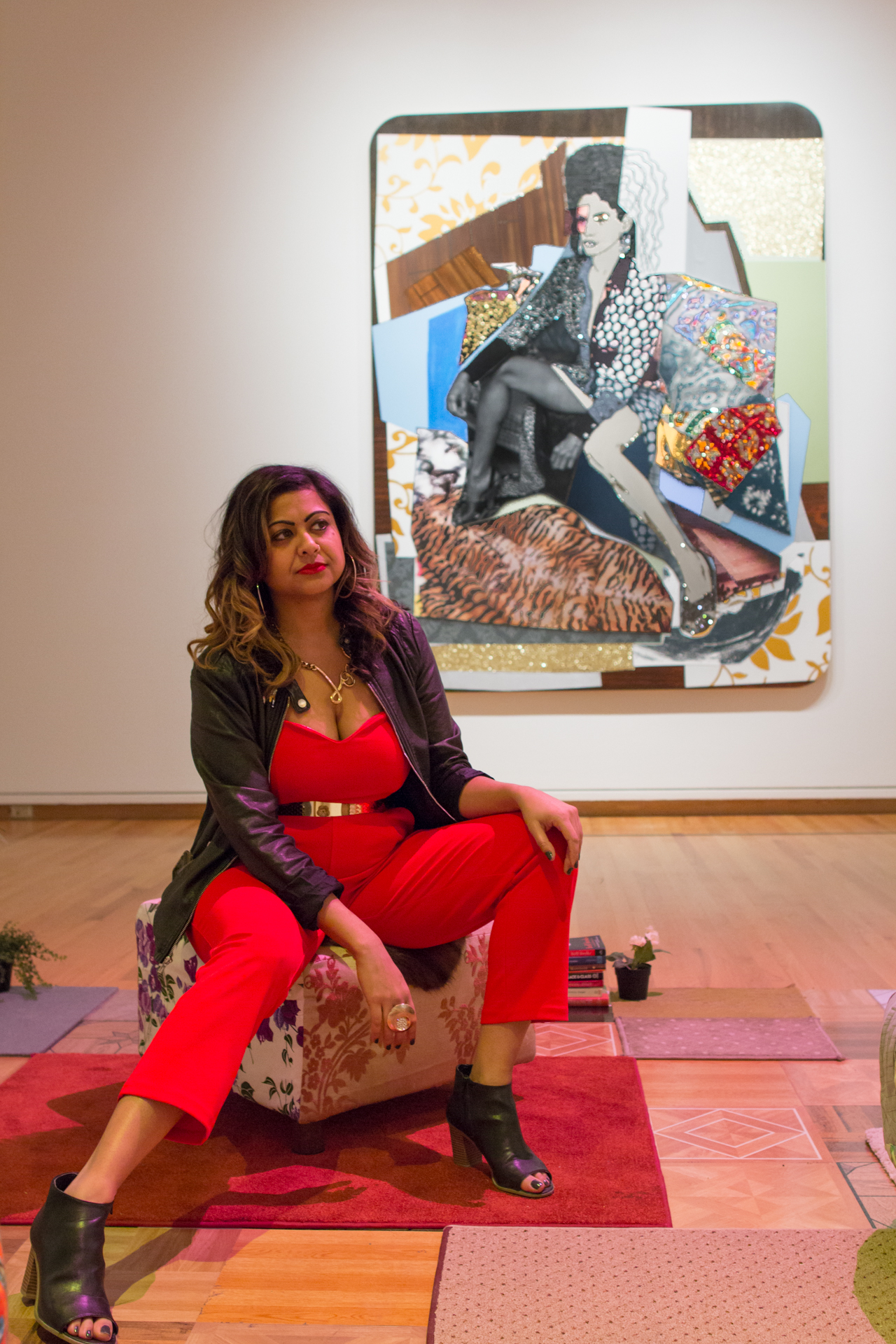 SAM News
Last week, SAM's Associate Director for Community Programs, Priya Frank, appeared on KING 5's morning talk show New Day NW to talk about Figuring History: Robert Colescott, Kerry James Marshall, Mickalene Thomas and a couple of the dynamic events the Education team has produced for the exhibition. She killed it!
SAM staff was everywhere last week: another member of the Education team, Public Programs Coordinator David Rue, was featured in Seattle Refined's recurring "Movers and Shakers" series. He talked about the connections between his work for SAM and in the Seattle arts community at large.
"If your heart is in the right place, if you put in the work, and have the diligence to be the best at your craft, and people can see that, they'll want to help you. When I do my job better, people get to interact with the arts better, so that demands that I rise to the occasion because there's a lot of other people's work on my shoulders that I don't want to disappoint."
Also: Basquiat—Untitled was highlighted in Lisa Edge's First Thursday preview in Real Change; the Seattle Times included our upcoming Molly Vaughan solo show in their preview of spring's hottest events, and KING 5's Evening Magazine featured Seattle Magazine's Gwendolyn Elliott talking about their spring arts preview that included our summer exhibition, Double Exposure: Edward S. Curtis, Marianne Nicolson, Tracy Rector, Will Wilson.
Local News
Gayle Clemans of the Seattle Times on the celebration of the local artist Michael Spafford, with his work on view in an "unprecedented collaboration" among Davidson Galleries, Greg Kucera Gallery, and Woodside/Braseth Gallery.
Brett Hamil of City Arts on Zoo Break Productions, a huge soundstage owned by Mischa Jakupcak and Robyn Miller that's proposing an "alternate future for Seattle filmmaking."
In case you missed it: last week saw a new work by choreographer Alice Gosti about the objects we hold onto at On the Boards; Michael Upchurch of Crosscut even donated something to the community "ritual release" of emotionally fraught objects.
"We have a very particular way of relating to objects," she notes. "They can generate emotion. They can literally transport you to the moment in which you received the object. Or they can tell you the story of your whole family or of your whole culture."
Inter/National News
The Art Newspaper is out with their annual survey of the most popular exhibitions for the year; they're also celebrating the impressive milestone of their 300th issue. Long live print!
Artsy on the psychedelic cats of British illustrator Louis Wain, who "wine and dine, grin and wink, dress up and boogie down."
This week, on April 4, marks 50 years since the assassination of Martin Luther King, Jr., in Memphis. The New York Times asks what the National Civil Rights Museum at the Lorraine Hotel can tell us about this moment.
"What they'll find in its permanent collection is a monument to a movement and, secondarily, to a man, in a display that focuses on difficult, sometimes ambiguous historical data more than on pure celebration. And they'll find, if they are patient, useful information for the 2018 present, and for the future."
And Finally
"Did somebody mention ART?" Art history + celebrity culture = genius.
– Rachel Eggers, SAM Manager of Public Relations
Image: Installation view Figuring History: Robert Colescott, Kerry James Marshall, Mickalene Thomas at Seattle Art Museum, 2018. Photo: Natali Wiseman