Muse/News: Art News from SAM, Seattle, and beyond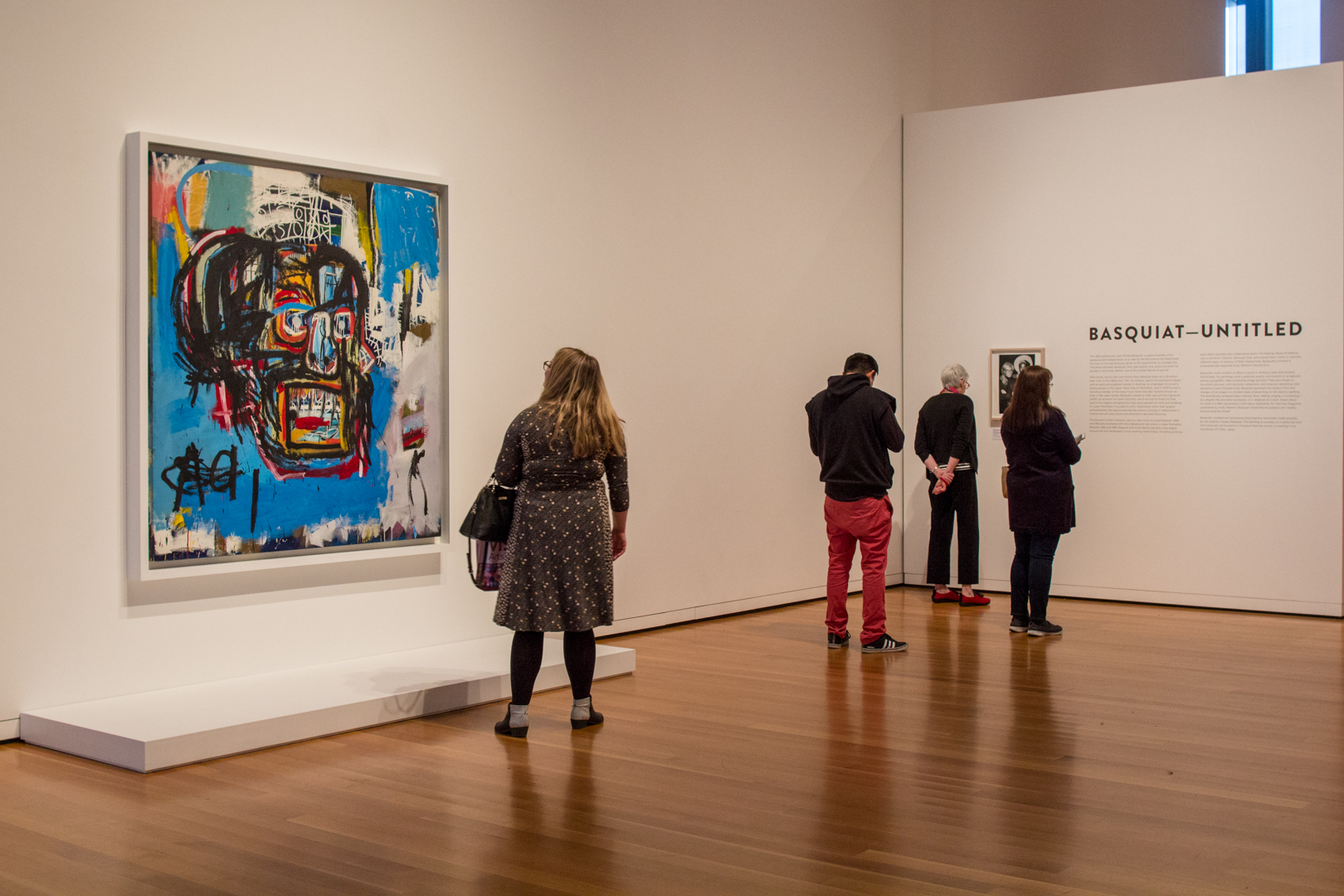 SAM News
Definitely not that same old, same old: Seattle Times photojournalist Alan Berner was there to capture opening day of Basquiat—Untitled on Wednesday; his image ran on the front page of the Seattle Times' Thursday edition. See more of his images in their online gallery.
Stories on the painting also appeared on KOMO News and on Crosscut.
"The piece is a stunner. A thickly sketched, disembodied skull floats on a vivid blue background that disintegrates in places, revealing primary colors and countless more layers of paint. The skull is possibly alive, and definitely vibrating. Its square mouth is agape, exposing piano-key teeth. At lower left, an uppercase A sits next to its lowercase sibling, as in a children's primer. It looks like it might be a sound, like Aaaah. But is the skull shouting or singing?" –arts writer Brangien Davis.
Local News
Geekwire shares that New York-based conceptual artist Tavares Strachan is the first-ever artist-in-residence at nonprofit research organization the Allen Institute; his show at the Frye Art Museum is on view through April 15.
Lizz Giordano of Crosscut reports on the passage of an ordinance by the King County Council that tightens its control over arts and culture agency 4Culture—and what it will mean for the arts in Seattle.
The National Arts Education Association was in town last week. Here's a Q&A with their convention speaker, artist Barbara Earl Thomas, on her years as an artist and community leader.
Inter/National News
Never seen a ceiling, but got a lot of walls: six-year-old Blue Ivy Carter placed the winning bid at the Los Angeles' Wearable Art Gala for a work by Samuel Levi Jones.
"It's definitely art. I would say. I think…" You've got to see Will Ferrell and Joel McHale visiting a contemporary art exhibition, Stories of Almost Everyone at the Hammer Museum.
The New York Times Style Magazine with "an ode to joyful, self-consciously naïve design," including drawings by Andy Warhol and Gregory Blackstock (now on view at the Greg Kucera Gallery).
And Finally
"Ich möchte eine Weissweinschorle"—"I would like a white wine spritzer": A new tongue-in-cheek book teaches important German phrases for navigating the art world.
—Rachel Eggers, SAM Manager of Public Relations
Photo: Installation view of "Basquiat—Untitled" at Seattle Art Museum, 2018, photo: Natali Wiseman.