Muse/News: Arts News from SAM, Seattle, and Beyond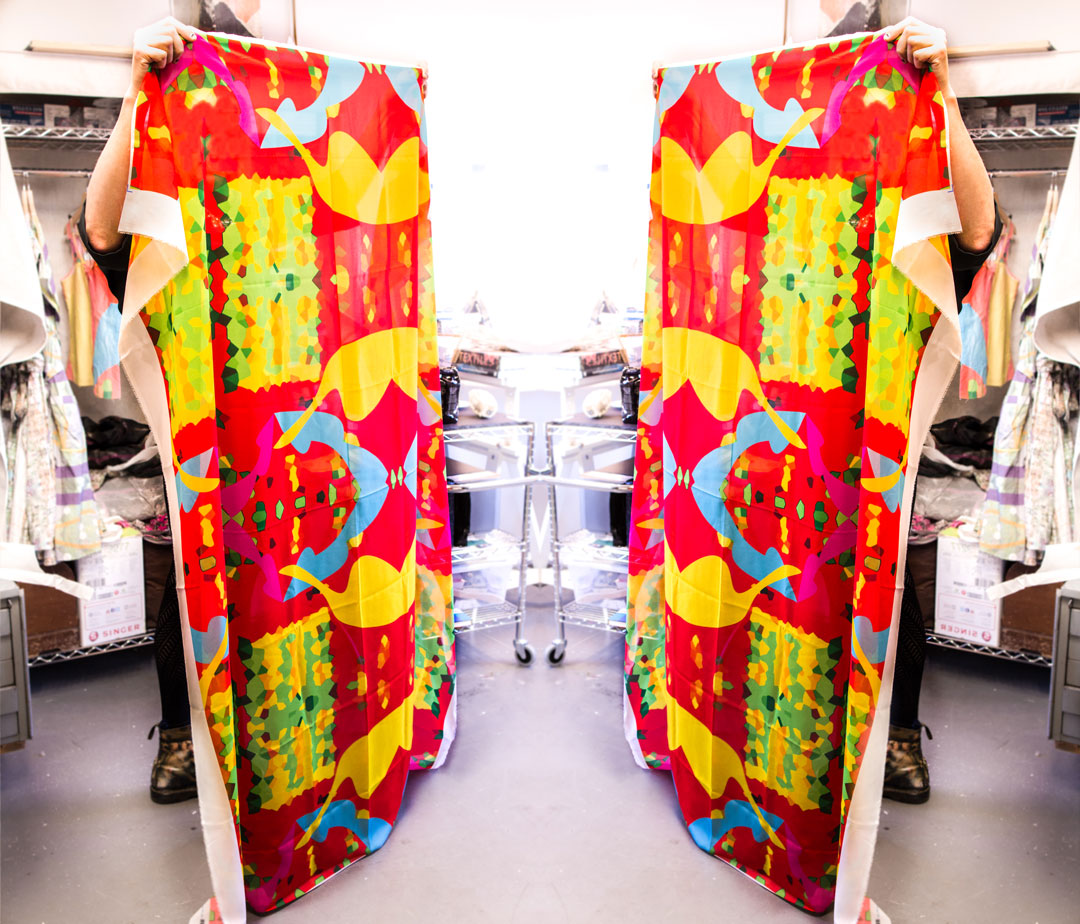 SAM News
Seattle Met's Spring Arts Preview included the solo show of Betty Bowen Award-winner Molly Vaughan as one of the "Top Things to See and Do in Seattle" this spring.
And their cover story, uncovering the gems of "hidden Seattle," included SAM Gallery—"a space where art appreciation turns into acquisition."
SAM's summer exhibition, Double Exposure: Edward S. Curtis, Marianne Nicolson, Tracy Rector, Will Wilson, is featured in Seattle Magazine's Spring Arts Preview as one of the "can't-miss" upcoming shows.
Chris Juergens of The International Examiner interviewed Manish Engineer, SAM's first-ever Chief Technology Officer, about what he's looking forward to in his new role.
"A higher profile, innovative art museum scene coalesces well with a rapidly growing local economy and world tech hub. Just like Engineer's professional and educational background is a fusion of many worlds, with Engineer's help, Seattle too will become a fusion of technology, business and art."
Local News
Emily Pothast of the Stranger reviews C. Davida Ingram's solo show A Book with No Pages, now on view at UW's Jacob Lawrence Gallery, saying it "doesn't just imagine that love. It's a portal to a world where it has always existed."
Karen Ducey of Crosscut takes her camera to the historic Louisa Hotel to capture the life-size murals from an underground after-hours jazz club that were discovered after a fire in 2013.
Rosin Saez of Seattle Met talks with Janelle Abbott and Camilla Carper, the creators of art/fashion line Femail, which is currently housed in the former Lusty Lady space.
"'This one I struggled with, but I think I'm happy now,' she explained as she gazed at a patchwork dress made with her grandma's sweatshirt. 'It's really, wonderfully, heinous.'"
Inter/National News
Beloved activist and patron Peggy Cooper Cafritz recently passed away; the story of her incredible art collection—and how she had to rebuild it after a fire—is told in a just-released Rizzoli book.
Taylor Dafoe of Artnet on New York-based arts nonprofit Creative Time's upcoming spring exhibition, which "uses house music to explore issues of mass incarceration and criminal justice reform" in a decommissioned fire station.
Hope you enjoyed your bubbly and takeout for the Oscars last night. Mekado Murphy of the New York Times shares how four artists approached creating alternative posters for Get Out, the film which earned its writer/director Jordan Peele the award for best original screenplay.
And Finally
If SAM ever needs to hire someone to help write wall labels, this might be the person.
– Rachel Eggers, SAM Manager of Public Relations
Image: Studio visit with Molly Vaughan, 2017, photo: Natali Wiseman