Muse/News: Arts News from SAM, Seattle, and Beyond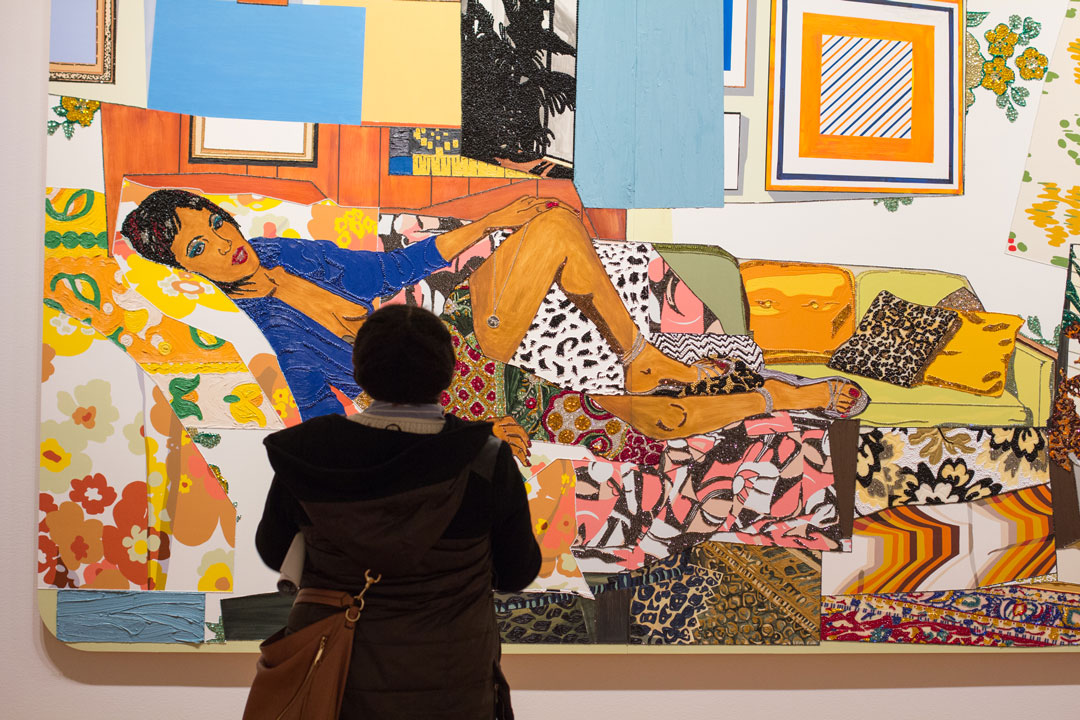 SAM News
Wall Street Journal Magazine features Figuring History: Robert Colescott, Kerry James Marshall, Mickalene Thomas; Sara Morosi interviewed SAM curator Catharina Manchanda and artist Mickalene Thomas for this preview of the exhibition that "retells America's past."
Margo Vansynghel of City Arts lauds the exhibition's "dazzling brilliance" in her review, which includes interviews with both Kerry James Marshall and Mickalene Thomas, conducted while the artists were in Seattle for the opening.
"…filled to the brink with visual sumptuousness. Chambers to remember. Spaces filled with Black joy and Black books. Behind every corner, there's texture and depth, and dazzling brilliance."
Brendan Kiley of the Seattle Times reports on the recent launch of Beyond the Frame, the regional initiative marking the 150th anniversary of Edward S. Curtis' birth, which also includes SAM's upcoming exhibition Double Exposure: Edward S. Curtis, Marianne Nicolson, Tracy Rector, Will Wilson.
Local News
Donald Byrd, choreographer and executive artistic director of Spectrum Dance Theater, shares his experience seeing Black Panther and its "beautiful, awe-inspiring Afro-futuristic vision."
Rich Smith of the Stranger posted this update on the recent hearing at King County Council chambers on a proposed bill to expand the council's authority over 4Culture.
Seattle Magazine profiles the Seattle Artist League, a new "people come first" art school in Northgate.
Inter/National News
Artnet with a peek at Basquiat. Boom For Real. now on view at the Schirn Kunsthalle Frankfurt, which shows the artist's work in context with the music, text, and city that inspired him.
In what's definitely the most fascinating interview I read this week, Artnet spoke with Arthur Jafa about intersectionality, blackness, and "not going for 'good.'"
Hyperallergic reviews the Monarchs exhibition, now on view at the Bemis Center for Contemporary Arts, which features work by "people native to the Americas," including Jeffrey Gibson, Nicholas Galanin, and Wendy Red Star.
And Finally
What DOES one get Rihanna on the occasion of her 30th birthday?? One artist decided on this.
– Rachel Eggers, SAM Manager of Public Relations
Photo: Installation view of Figuring History: Robert Colescott, Kerry James Marshall, Mickalene Thomas at Seattle Art Museum, 2018, photo: Stephanie Fink.